A few months ago, I was asked if I was keen to be involved in the East Midlands (EM) ShePaddles weekend that was happening at Broadway's Meadow on the first weekend of September. I love paddling and sharing that love with others so of course I said yes! It turned into a brilliant weekend with amazing weather and lots of happy paddlers. I wanted to share that through an article so please do have a read.
Before the weekend
This whole weekend was organised by the East Midlands Regional Development Team who are run by an amazing group of volunteers, passionate about sharing their love of paddlesports with others. They wanted to create an event where women could be brought together and given the space to learn and grow in their paddling. The aim was to spread the love of paddling with others across the East Midlands with the hope that the paddlers involved would continue to do the same.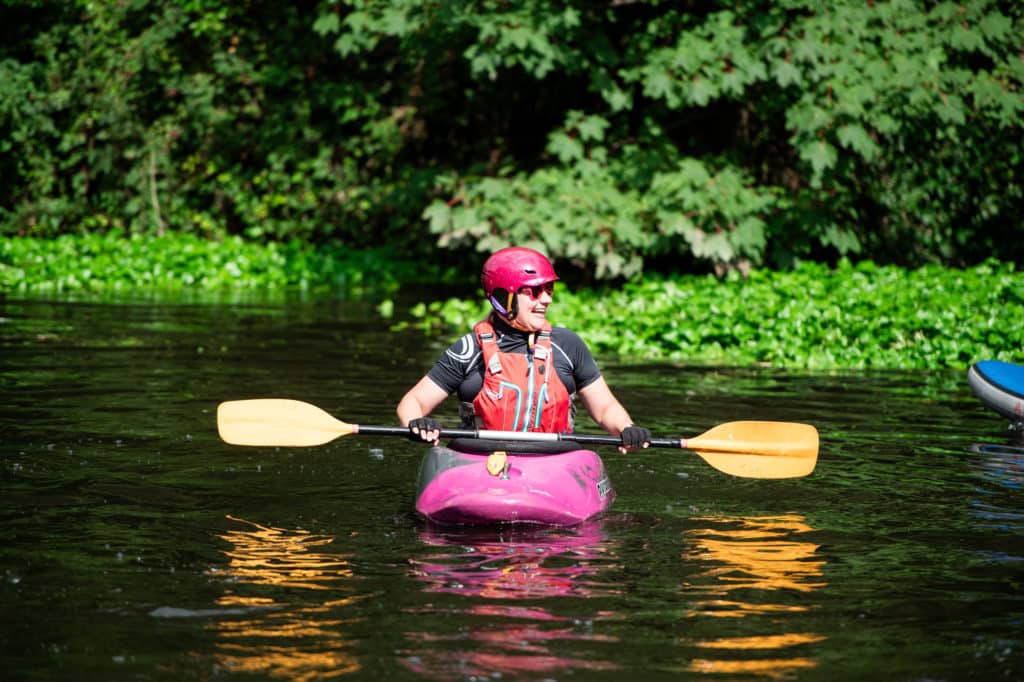 The event was advertised through the EMPaddlers Facebook page and went out to all the EM paddling clubs. In just 3 days, over 50 women had signed up for the weekend and the event was completely sold out. It was great that there was a strong presence from the EM clubs but that there were also women who had signed up independently. It was a great mix and lovely to have women attend who paddled a whole range of craft. Whilst paddleboards were the most popular craft, there were quite a few canoes and kayaks too.
Saturday
I arrived at Broadway's Meadow on Saturday morning and was greeted to the sight of tents, gazebos, paddleboards, canoes, kayaks and dozens of women busy getting ready for a day on the water! Having never been to Broadway's Meadow before, I was amazed at what a brilliant site it was to access the river Soar. A giant field for cars and tents, backing straight onto the river with a pub directly opposite too!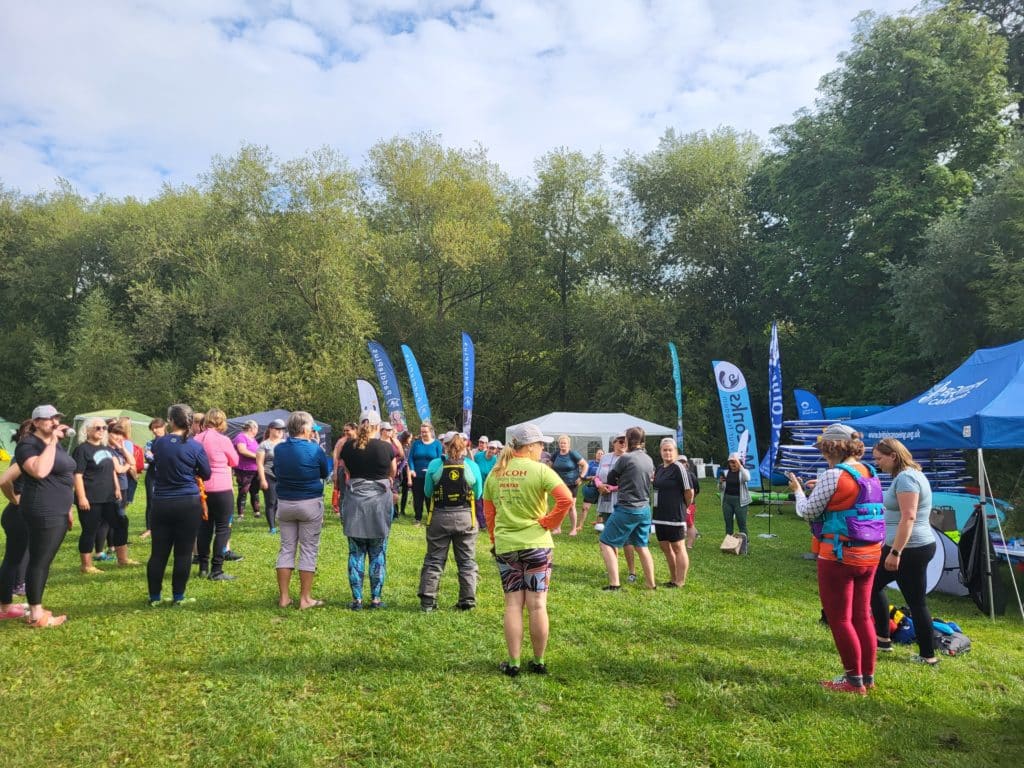 After a quick chat with the coaches and event organisers, it was time for a participant briefing. In a massive circle, the coaches were introduced and a plan for the weekend was outlined. Then it was off into the groups and onto the water! On Saturday, there were three workshop slots, each with two or three options for participants to sign onto. The sun was shining and there was a lot of excitement as people got into their groups and onto the water.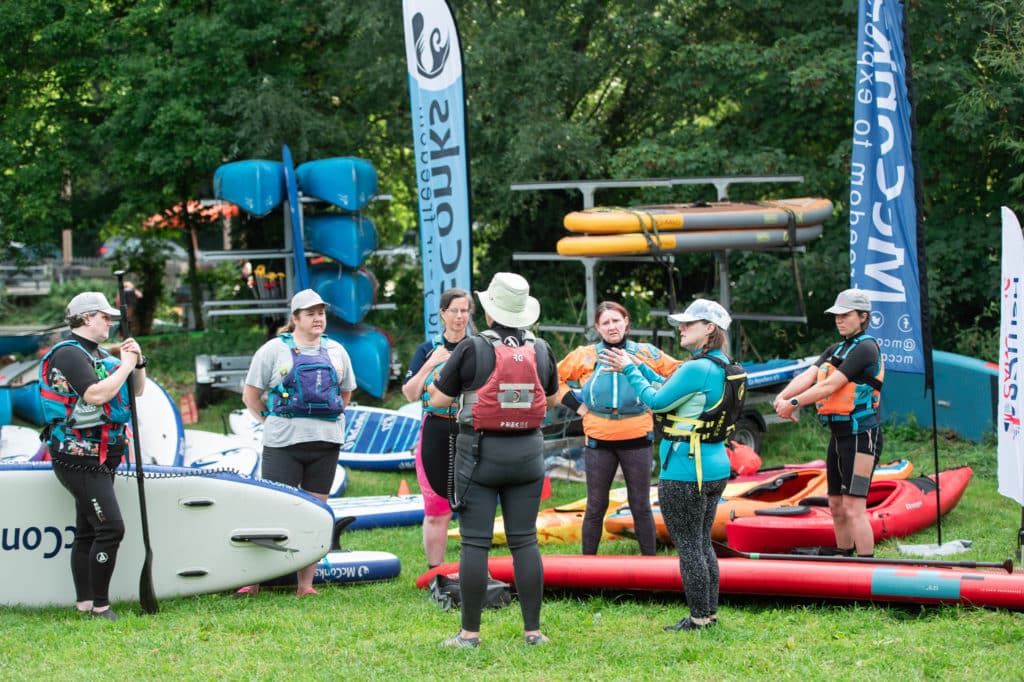 For the first workshop, I opted to join Katy for her 'introducing games into paddlesports' session. Having recently completed my white water coach training, I am keen to observe as many coaches in action as I can and I was not disappointed to observe Katy! The idea behind getting paddlers to play games is so that they focus on the game and learn certain moves (such as moving your craft sideways) without overthinking it. Katy had a whole bunch of games and I particularly enjoyed 'world domination' where you had to go round hitting other boats/boards with your paddle to try and tag them into your team. As a competitive person, this kind of session was right up my street!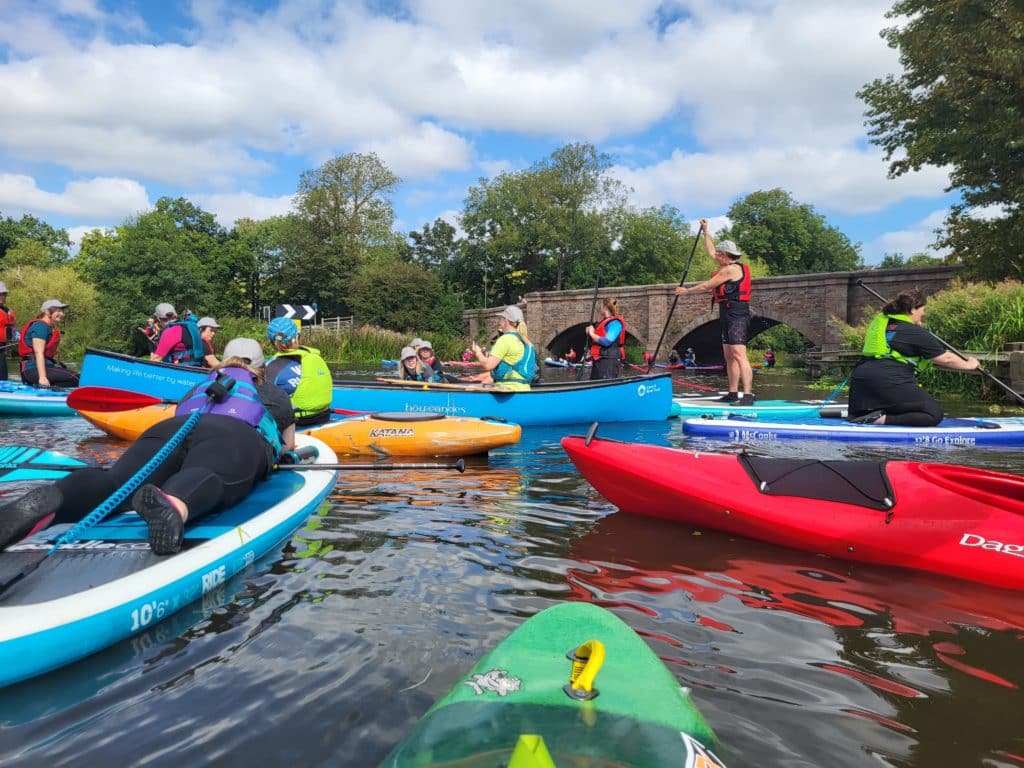 After a quick break, it was onto workshop 2. I swapped my Zone (kayak) for my stand up paddleboard (SUP) and jumped onto a session with Emma on how to move around the board. I only paddle my SUP on white water and something that really holds me back is my reluctance to move my feet around on the board whilst paddling. It was therefore really useful to have a session practising this on the flat with the aim to apply it to then white water. I felt like I made progress throughout the session as well as having lots of fun! Pivot turns and jumping around the board did lead to quite a few in the water experiences but luckily it was so warm, I didn't mind!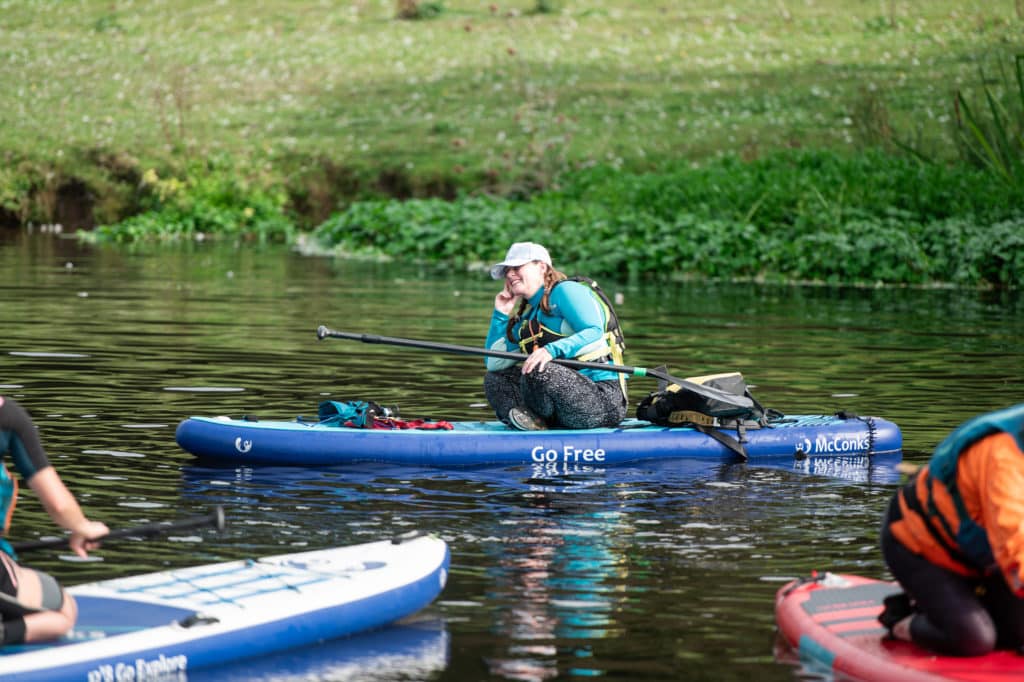 It was nice to have a lunch break after this session. The lovely Jake Boswell, owner of Flow Kayaks, had brought his van down to set up a little portable shop in the field for the day. Jake was extremely popular and many paddlers went to have a browse in between their sessions. Jake is a big advocate for growing the community in the sport he loves and was keen to offer support and advice where it was sought. I know lots of the paddlers really appreciated the opportunity to talk with him about their kit needs so thank you Jake for that!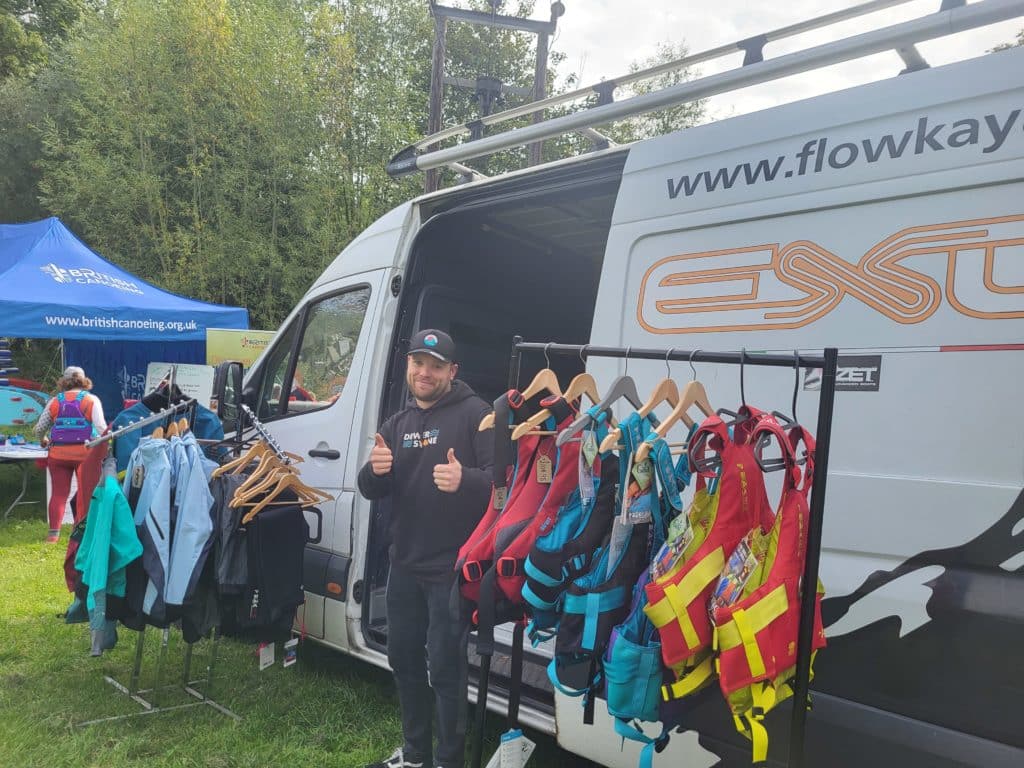 The final session of the day focused on rescues and was split by craft. I went along to the kayak session being led by Sam. It was really impressive to see the perseverance and determination of the paddlers in this group. Rescuing a water filled kayak from your boat and then getting the paddler back into it is not an easy task. It was an awesome session to see!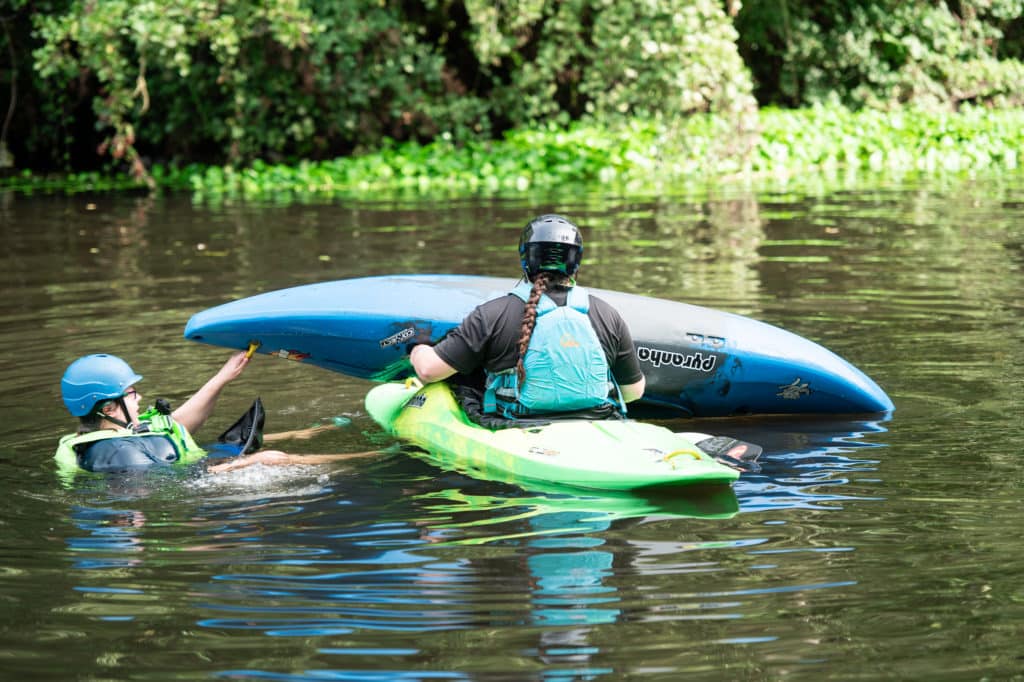 To end the day, there was then a mass paddle of the Barrow Loop – a 4km loop which included two portages. Everyone seemed very happy as we paddled round and I know lots of people appreciated the opportunity to chat with others about their day and experienced. Although as we paddled past multiple campsites who were cooking dinner, I am sure I am not the only one who was very ready for my own dinner by the end! Luckily once we were all off the water, it was time for a group BBQ. Yummy food and a chance to sit down was very appreciated by all.
Sunday
The day started with a sunrise paddle for those keen beans of the weekend. Whilst I do love a good sunrise, in this case I opted for an extra couple of hours in bed but I heard was worth the early get up! Another hot day meant that people were keen to get back on the water. Sunday followed a similar format to Saturday but with a few different workshops, including a couple of freestyle kayaking workshops. These were led by the lovely Becky Green (team GB and medallist at the last freestyle world championships) and 13 year old GB squad member Sophie Macken.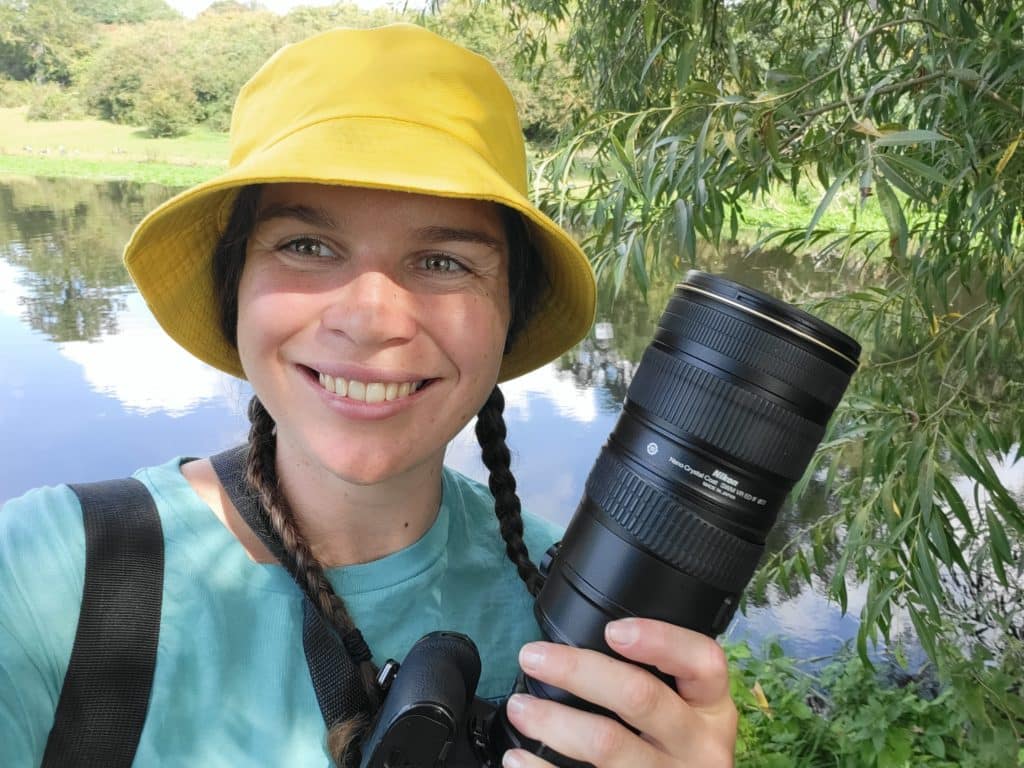 I swapped my kayak for a camera for the morning and got to see lots of the freestyle sessions. Becky is a wonderful coach and it was great to see her introduce some basic moves and drills for everyone to practice before demonstrating how that would then result in a freestyle move. Every flat water cartwheel and loop that she did was met with much delight by her group and bystanders on the bank. Many women remarked to me how inspiring they had found both the session and Becky/Sophie which was lovely to hear!
Other workshops with other coaches were also taking place and it was wonderful to see so many engaged groups. The care and genuine passion shown by each of the coaches was inspirational and it was so really wonderful to witness that so I thank all the brilliant coaches involved for letting me observe them!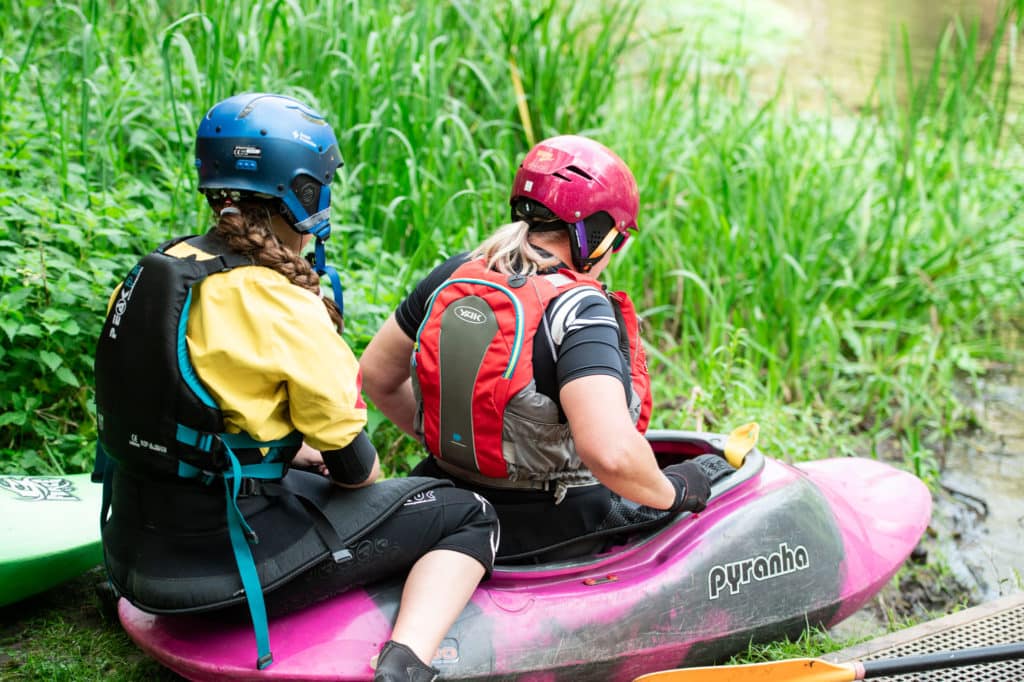 After lunch, there was another mass paddle along the river. This time the group paddled the Mountsorrel loop which is an 8km loop so longer than the day before. Luckily the weather continued to be gloriously sunny. And with that, the EM ShePaddles weekend came to an end! Lots of happy paddlers, lots of increased skills and confidence and plenty of new paddling friends made. A fabulous weekend on the water.
Thank you
There are so many people to thank who this weekend would not have happened without. Starting with the brilliant volunteers at the EM regional development team who came up with the idea to run this weekend in the first place and made it happen.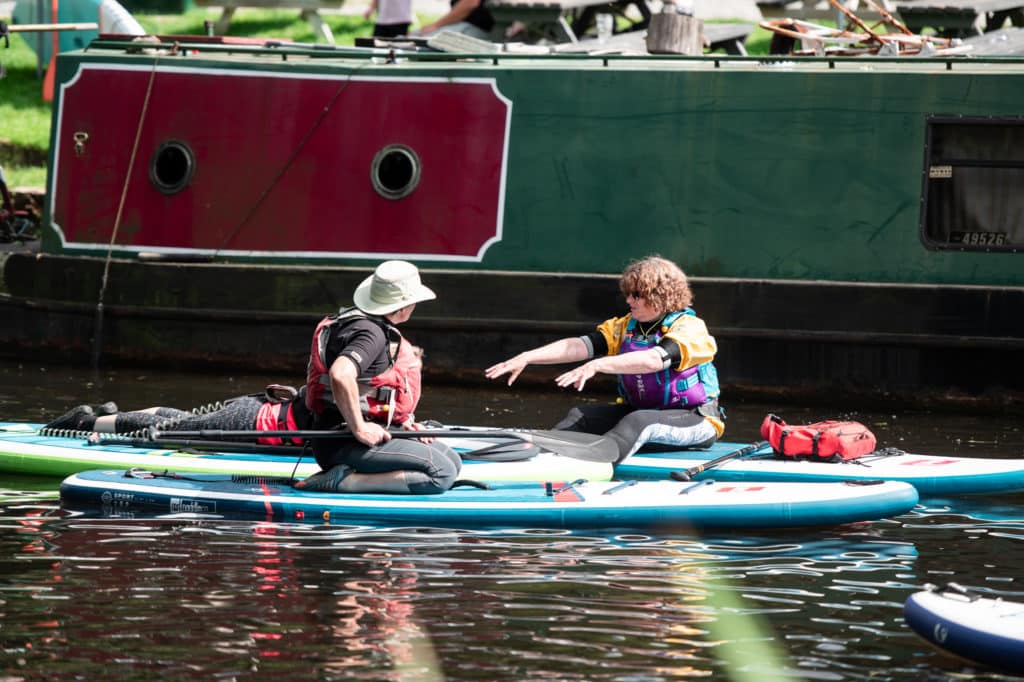 Thank you to all those involved in the running of the weekend. The level of care, passion, patience and joy in the coaches who ran the workshops was really inspiring. Getting people to leave their comfort zones and support them to achieve their goals in such a skill. I was blown away by the talent of the coaches this weekend and left feeling inspired as I pursue my own coaching journey! Big thank you to those who were involved in set up, the BBQ and general organisation of the weekend. Claire, Andy, Katy, Kat, Steve, Emma, Tabitha, Jenna, Penny, Sam, Becky and Sophie. You are all awesome!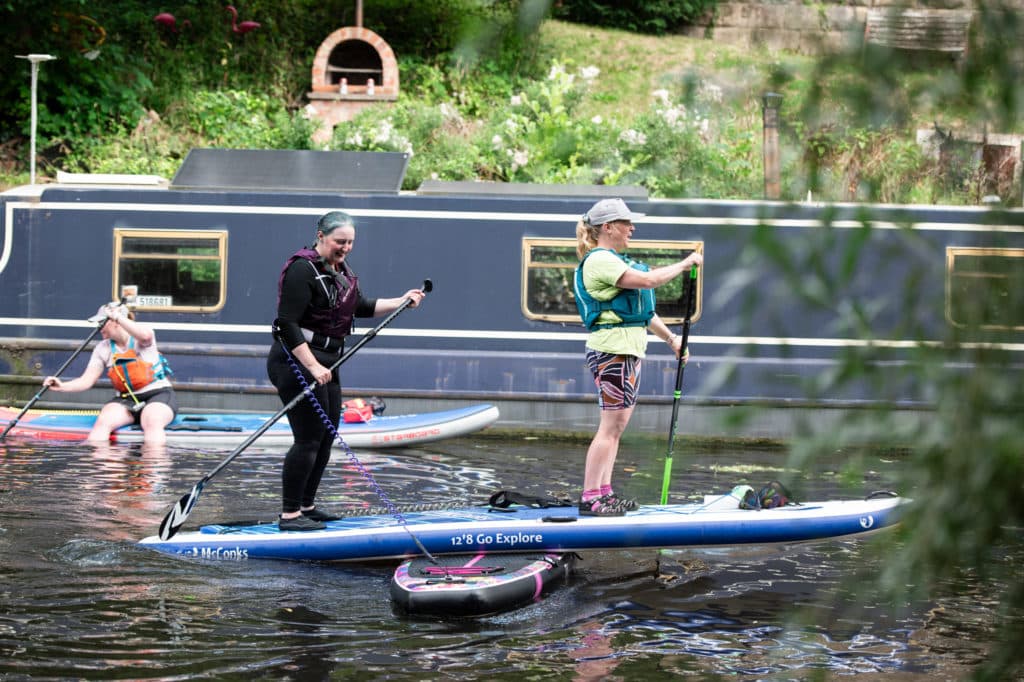 Thank you to all the clubs and individuals who loaned equipment and gear for the weekend. Jake from Flow Kayaks for sorting out a van shop. McConks for loaning the paddleboards. Hinckley, PaddlePlus, Leicester Outdoor Pursuits, Holme Pierrepont, and Lincoln canoe clubs for a whole range of equipment. British Canoeing for the stickers and bio security packs.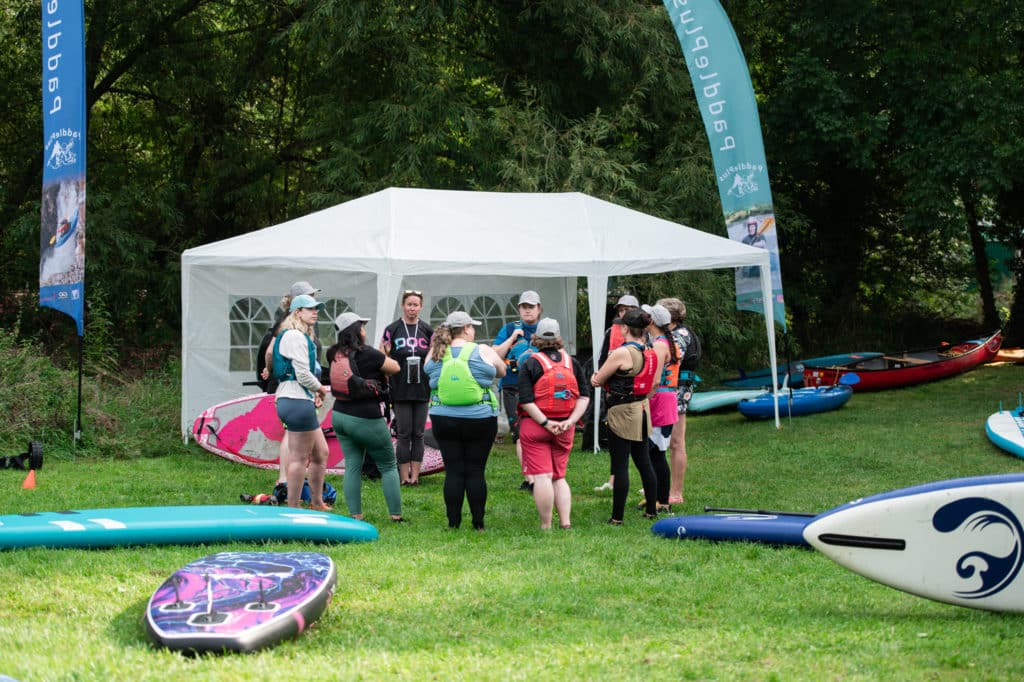 Finally a massive thank you to all those who attended! I had so many lovely experiences and conversations with different paddlers over the weekend. Everyone I met was so supportive and positive towards each other with huge emphasis given to celebrating each others successes. Thanks for being such a fabulous bunch of women – hopefully see everyone on the water soon!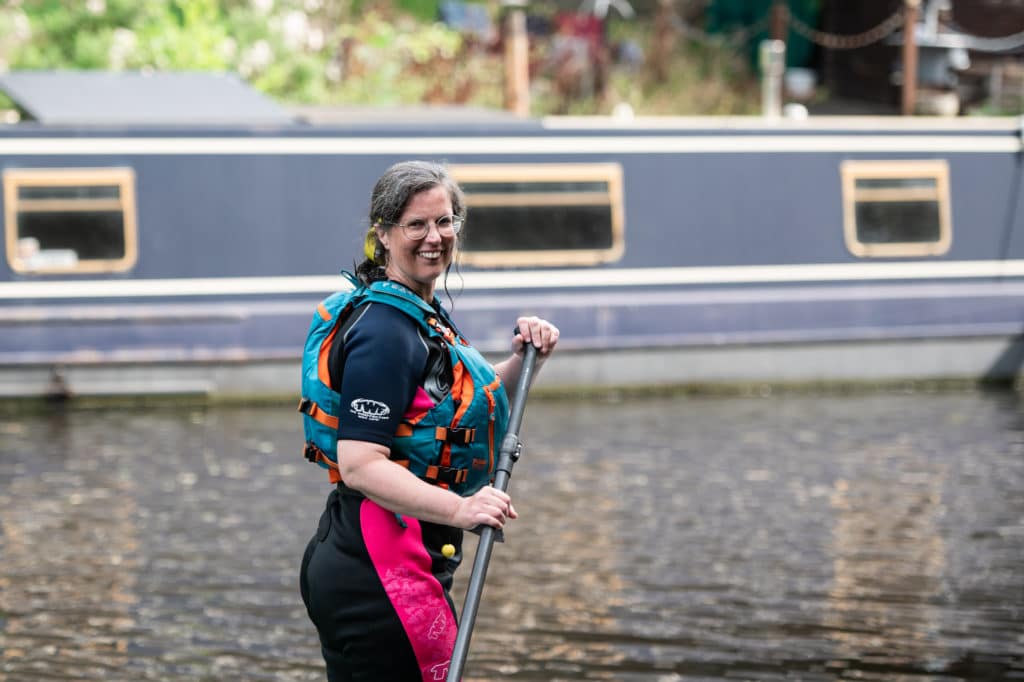 All photos I took over the weekend can be found here.