How could you make the perfect paddling crew? If you asked most paddlers that question, they would probably list off answers such as 'get a group where they are all really good friends', 'people who are all eager to get out on the water regularly', 'people who can have fun together' or 'paddlers who support and encourage each other to grow into better paddlers.' Every paddler hopes and dreams for the perfect crew and there is one little group in Scotland that seem to have done a pretty good job in making theirs.
Kyle Roger, Taylor Stevenson, Rowan Andrew and Niamh Shannon are four paddlers based in Glasgow and all working at Pinkston Watersports centre. Young, enthusiastic and fun to be around, these four individuals are some of the core paddlers that are helping to grow Scottish kayaking right now. Recently supported by Pyranha Kayaks, they have been regular attenders of kayaking events across the UK over the last year and are making a name for themselves. They have kindly agreed to be involved in this article so that you can get to know them a little better. So sit back and let me introduce you!
Rowan Andrew
Tell us a little bit about yourself
I'm Rowan, I'm 22 years old and was born and built in Glasgow. I've lived in Glasgow my entire life other than the years when I was studying in Fort William in the Highlands. I first got in a kayak when I was 19 but didn't properly get into it until I was 20. This was when I was like I LOVE KAYAKING. I work as a paddle sports instructor at Pinkston in Glasgow which means now I can help get other people into kayaking which is amazing.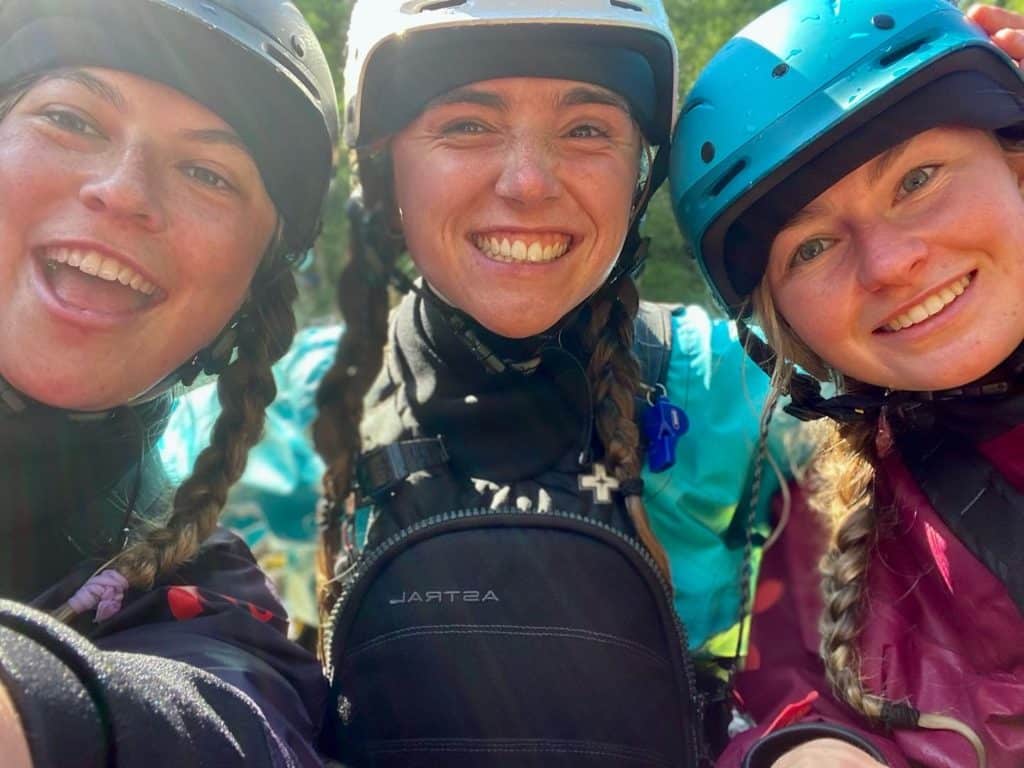 Tell us about your favourite river day
My favourite river day actually happened very recently. It was when the Tay reached 6.1 meters which is just super duper awesome. People get excited when the Tay gets to 2 meters and this was three times that. It is very rare that it gets that high and hasn't happened in a while. I had never experienced waves anything like that before so that was a really good experience for me to have that high volume water to paddle on.
There was one moment when I came around Hell Hole corner and the waves being formed were genuinely the size of houses. It was the best day of kayaking I've ever had. I had mixed emotions in the car ride home. I was so stoked from the day but also quite sad that it was over and it might be a while until I got to paddle it that high again.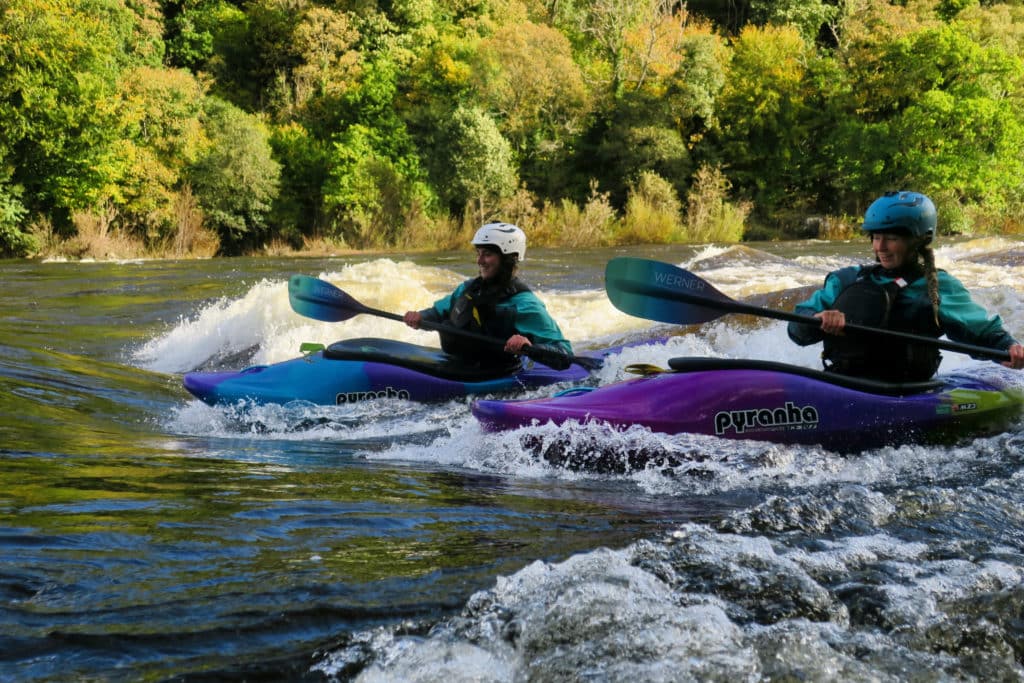 What is your favourite thing about kayaking?
My favourite thing about kayaking is my friends. They are the people who I paddle with and who got me into kayaking to begin with. Kayaking allowed us to meet each other, with many of us going on to live with each other and work with each other too. I love going boating with them but also spending time with them off the water as well.
I also just love that you get to meet so many through kayaking as well. I've met so many interesting people on the water. You come across people for the first time and then end up getting on so well that by the end of the day you are exchanging contact details so you can meet up with them for more boating soon.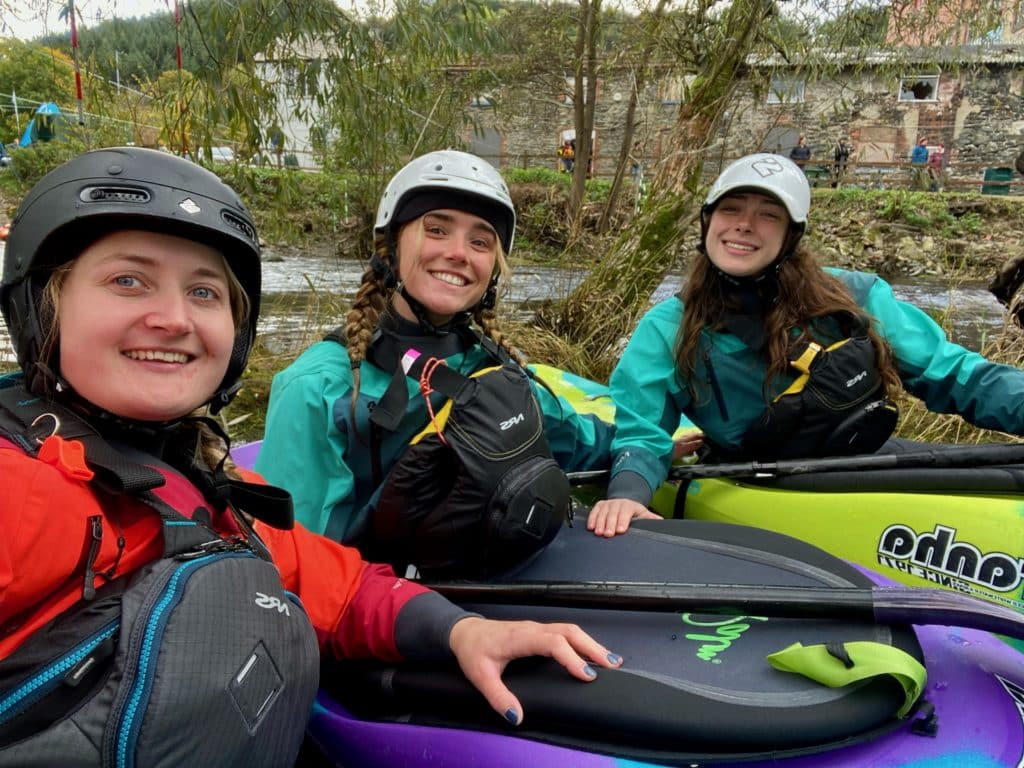 Any future trips, goals or dreams to share?
I am hoping to go work out in Austria for a season and get some good boating in whilst I am out there. As a group we were looking at a trip to Nepal next year too. There are just so many places that I want to paddle. I want to go to the Zam, Norway, Chile…. there are just so many places that I want to go! Austria first though.
Kyle Roger
Tell us a little bit about yourself
I'm Kyle, I've just turned 25 years old and I am from just outside Glasgow. When I left school, I studied graphic design for a couple of years of college and it made me realise that I didn't want to be sat behind a desk all day and so I found this course on adventure sports coaching at Glasgow Kelvin College. I had never sat in a kayak before at this point. In the first year of this course I was taught the basics of flat water paddling. Then in my second year, we were taken out to Sort, in the Pyrenees where we were introduced into whitewater kayaking. We were paddling grade 2-3 rivers and that was my first proper introduction to whitewater. This was back in 2019 and I haven't looked back since.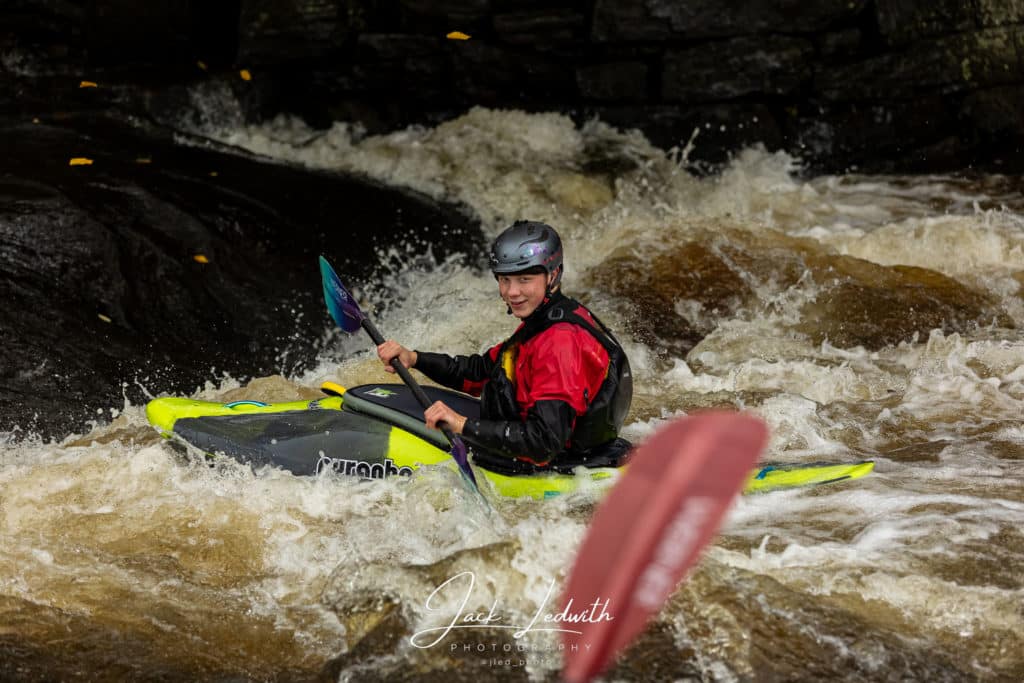 I finished the course and then took to University in Fort William for 2 years to study a degree in adventure and education. It was all about the teaching side and how to use the outdoors as a way of teaching rather than being in a classroom. This led to me working for Scotland's only whitewater centre, Pinkston, and teaching other people to kayak. I find this very rewarding because you really see people develop not just in their skills but also their overall confidence. I feel that kayaking in whitewater is such an intense sport that when you put people through that physical and mental strain, then it will bring out another side to them. They grow in confidence, are willing to chat a lot more and be more expressive and it really builds a really close knit community of people. At Pinkston, we do a lot of community work in the local area such as supporting youth groups and clubs, schools visits. We run team building games, teach them to kayak. The focus is to have a good time in the outdoors.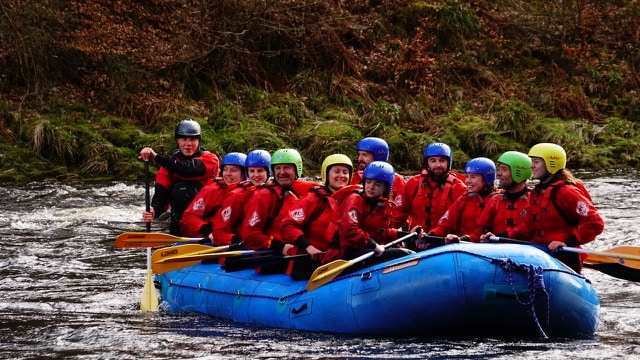 Tell us about your favourite river day
We had a day on the Etive with the girls and a couple of other mates. It is very rare in Glen Etive that you get sunshine and no wind. So when you get that you know you are winning. So we had this amazing weather, we had the whole crew there plus a few people we'd never met before kayaking with us. It was just good vibes all round. People were trying stuff they had never tried before, they were throwing tricks off of drops. It wasn't scary water levels when it can become stressful. It was just a nice medium flow where it wasn't super high consequence. It was such a perfect day.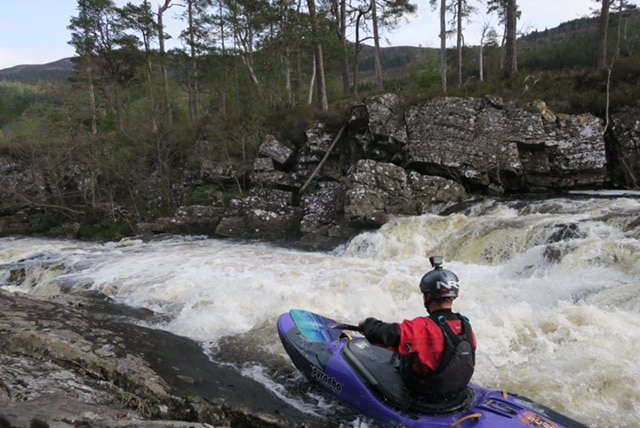 I've also got one more day to share. This was a day where we managed to squeeze 5 rivers into one day, including the upper Spean. It was a special day for many reasons. It was the first day that I paddled with Robert Eggleston, who passed away not too long ago. The Upper Spean is rarely run as you need the pipes to release so you need a LOT of water. That was my first time on it and when we got to the bottom, everyone was just so stoked and happy. It was a full on day, very different to the Etive trip, but so good. It showed me my own ability and made me realise that I am not bad at kayaking and I can trust my own skill level.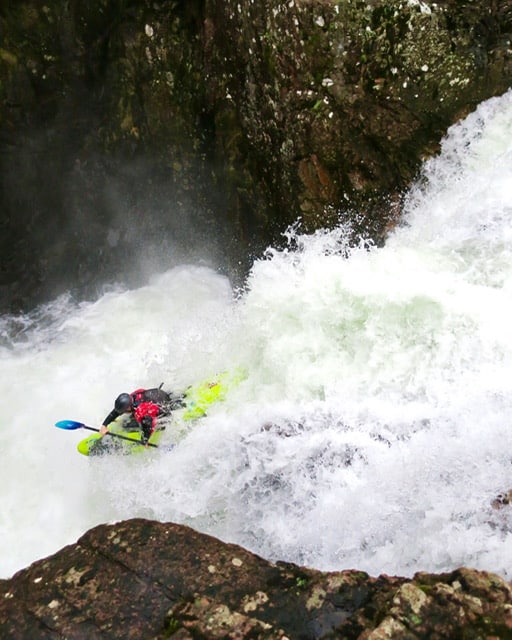 What is your favourite thing about kayaking?
Definitely the people who come with it! I've met my best friends through kayaking, I've met my girlfriend. The people who come with the sport really make it, everyone is so supportive and willing to help you to grow and push yourself.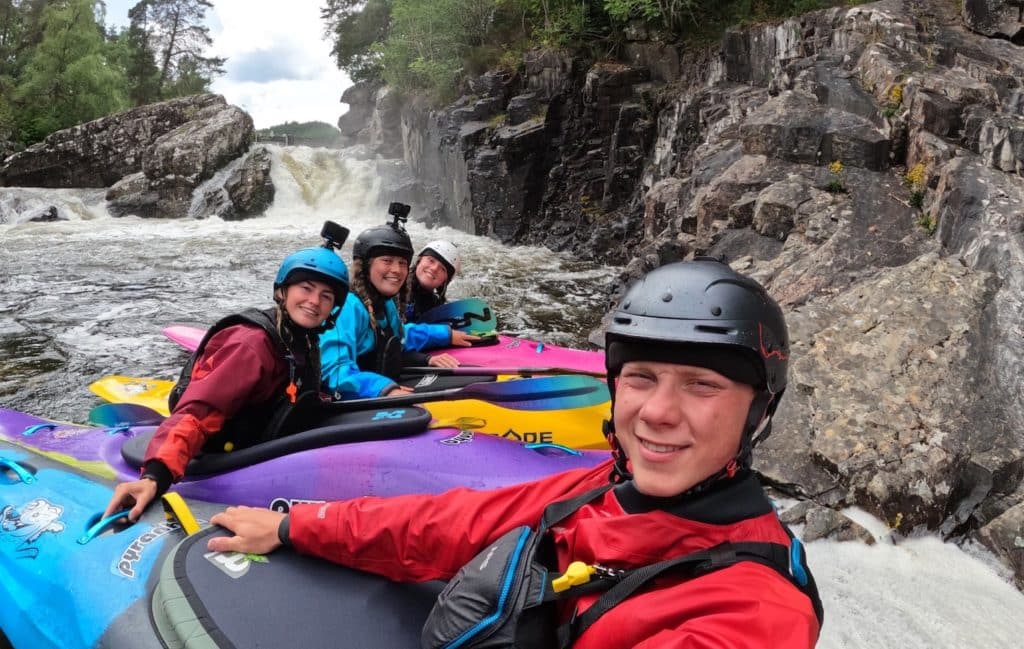 Any future trips, goals or dreams to share?
I've definitely got a few in mind! We are talking about an expedition to Nepal with our group. I personally have my eyes set on Iceland as well. I went there when I was 18 and was so impressed with all the beautiful waterfalls. I had no idea that kayaking off of those waterfalls would even be possible so it would be a dream to go back and kayak off those waterfalls that I saw at 18.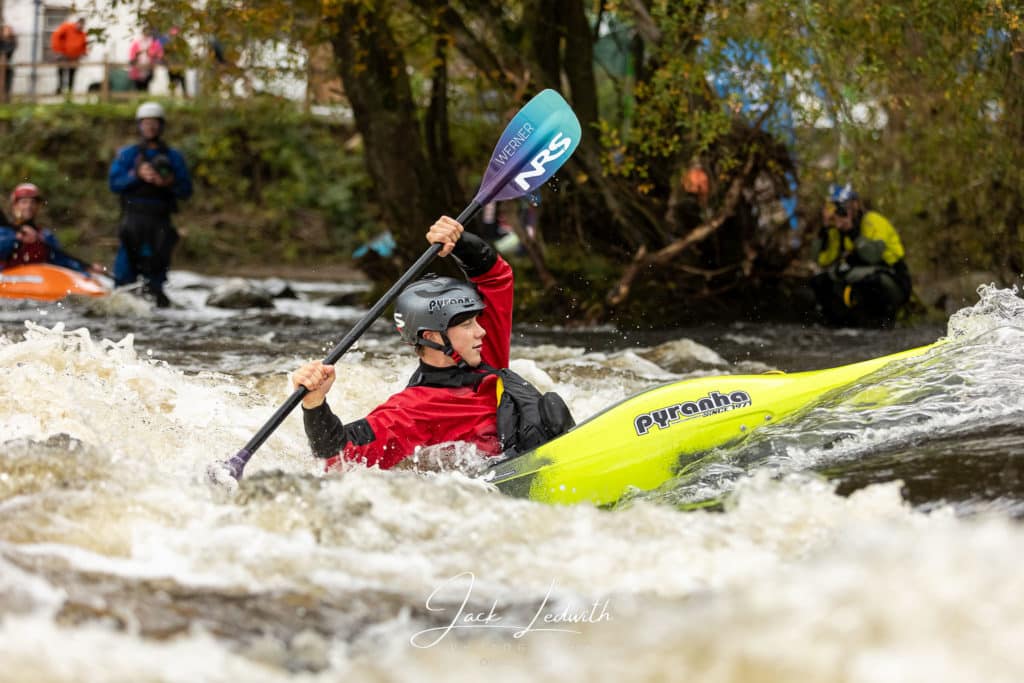 Taylor Stevenson
Tell us a little bit about yourself
I'm Taylor and I am 23 years old. I'm from Glasgow and started paddling when I was in college in 2019. It was here that I got my skills and coaching qualifications which has led me to work as an outdoors instructor at Pinkston.
Completing my college course was not just where I got my qualifications but also where I met all of my paddling friends. Through learning a sport that we now all love, it brought our group together.
Tell us about your favourite river day
One of my favourite kayaking days ever was a few years ago when me and the guys went and paddled the river Etive. It was the first time that I had done a full lap of the Etive (not just Triple Step). It was also the first time going down the Etive for others in the group and that shared first personal descent helped us to really bond. There was something really special about that day that brought the four of us (myself, Rowan, Kyle and Niamh) plus a few others together and really helped forge those friendships. There was a feeling of 'we are in this together' combined with a genuine desire for each other to do well. We each faced personal battles but every person there wanted the best possible outcome for every other person and this in itself made it such a wholesome day. Plus going off our first bigger drops was great! AND it was a lovely sunny day. It was just the perfect day.
What is your favourite thing about kayaking?
Of course it has to be about the people! I find that in all the outdoor sports, the people are just so lovely. They are friendly and approachable which makes it such a pleasant experience. You can pull into an eddy on the river and someone will just start chatting away to you as if they have known you for ages, regardless if you have ever met before!
We were involved in a lot of the Bren Park Jam dates and it was a great experience. It showed how people were willing to come together just to have a good time together by sharing a sport that they love. I feel like in kayaking, the people make it the sport that it is. You could be on the best river ever but if you were not surrounded by nice people, you wouldn't have the same experience as if you were surrounded by nice people.
Equally you can be on a river that is scaring you, facing a rapid which is your nemesis. If you are surrounded by the right people, they will raise you up and make you feel good and you will end up having a good day.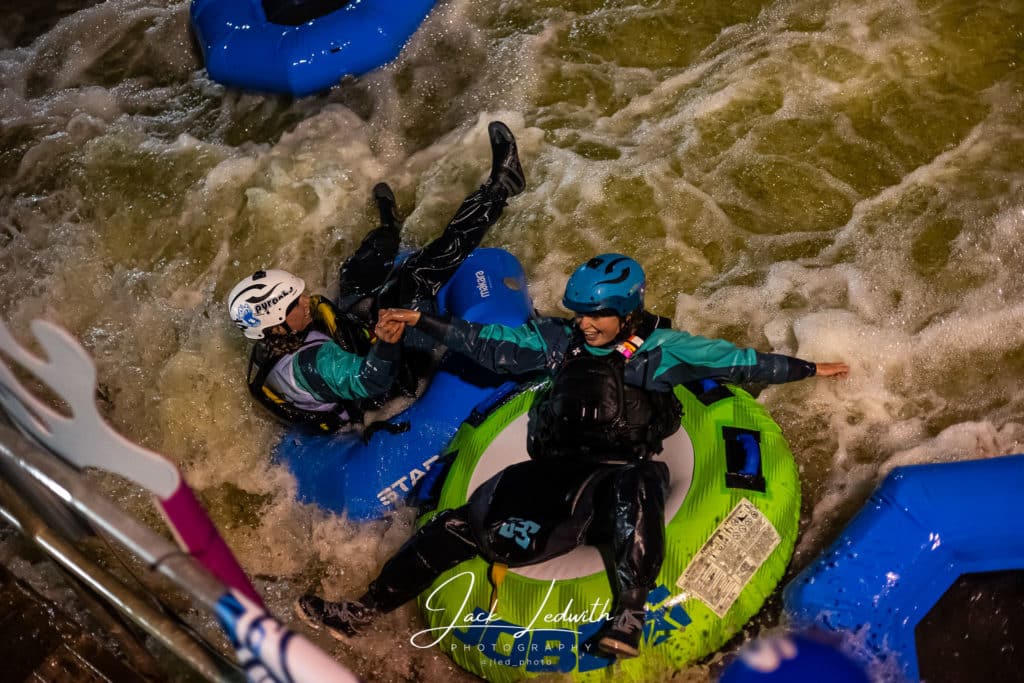 Any future trips, goals or dreams to share?
My future aspirations are pretty simple. I want to be able to do the sport that I do for a long time and be able to share that with the people that I love for as long as I possibly can. I want to get out on the river as much as I can, visit new places and share all of those experiences with the people that I care about.
Niamh Shannon
Tell us a little bit about yourself
I'm Niamh and am 25 years old. I grew up in a little town just outside Glasgow called Strathaven. My dad is also a paddler and so I first tried paddling as a kid. I actually hated it when I was a kid but when I was older I joined the outdoors education course at the college in Glasgow and that is when I started to enjoy kayaking. I did a couple of seasons in Ardèche and Sort working as a raft guide. Then after the Covid pandemic, I started working at Pinkston where I am the activities manager.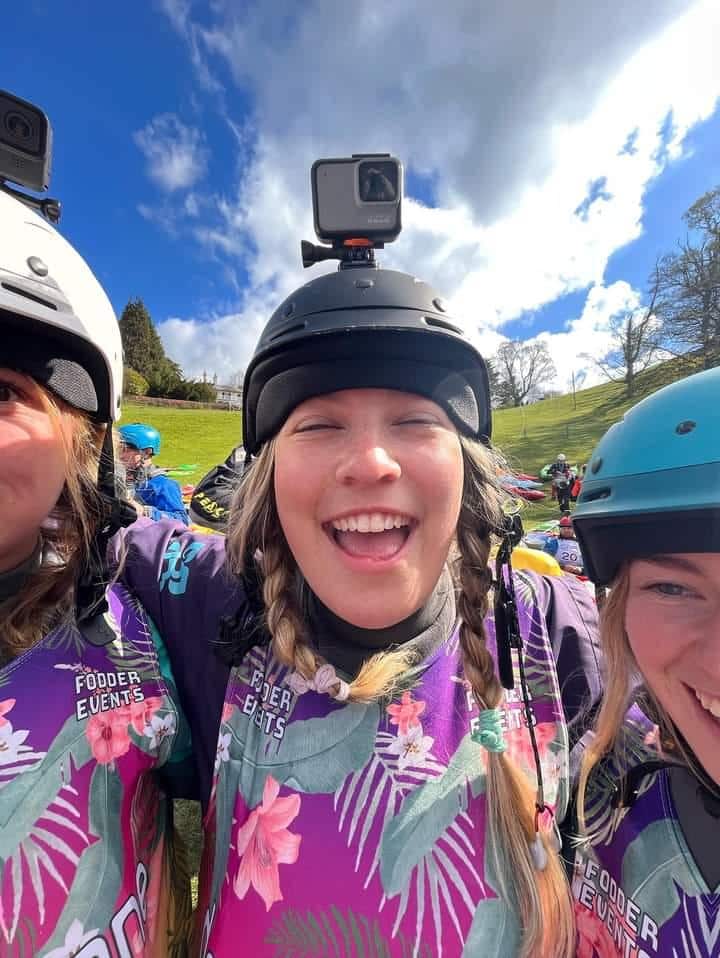 Tell us about your favourite river day
I have a few! I love the classic section on the Noguera Pallaresa River in Sort. It was always so sunny and warm, the water was clear and it is just such a nice river to paddle.
One of my other favourite days was the first time I ever went surf kayaking which was up near Machrihanish on the West coast of Scotland. It was a class day, I went out with my Dad and some friends. It was all of our first time surfing which felt so special and really cool to share that.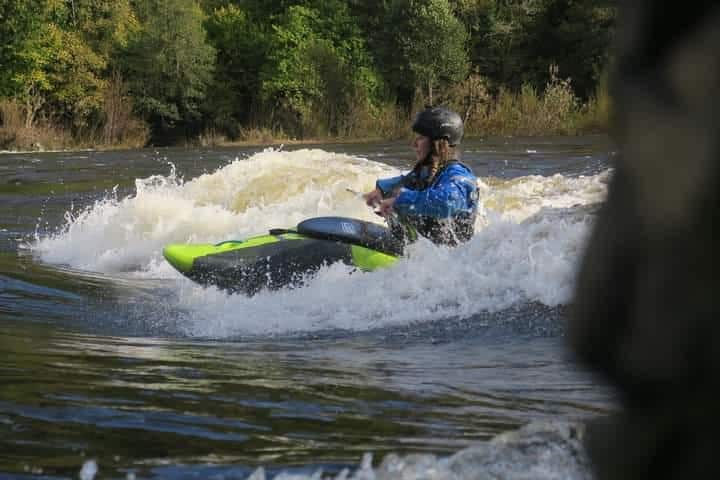 What is your favourite thing about kayaking?
Definitely the people! Our crew in Glasgow are just so close. We've started a group called Vitamin T which is all girls but we love paddling with the boys up here too. We go paddling whenever we can and most of us work together as well so we are very close.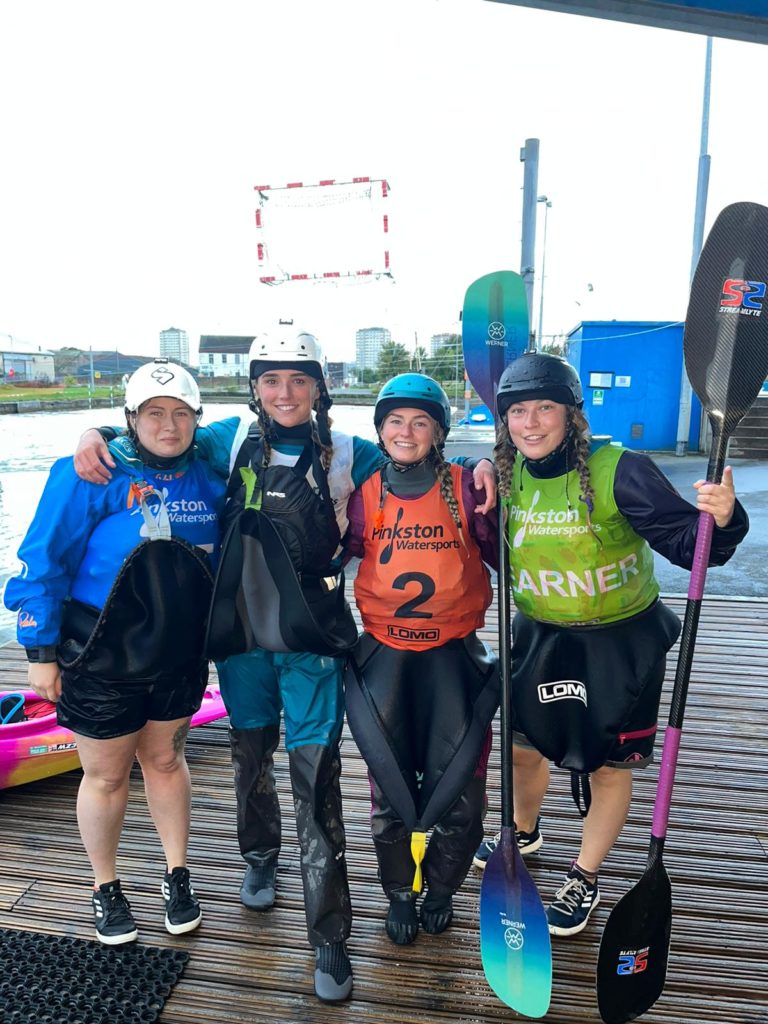 Any future trips, goals or dreams to share?
Unfortunately I will be needing shoulder surgery soon as I have torn my labrum. But I have been invited on a trip to Nepal next November so with my shoulder surgery booked in for December, it should give me enough time to be able to go on this trip first. I am very much looking forward to going to Nepal next year!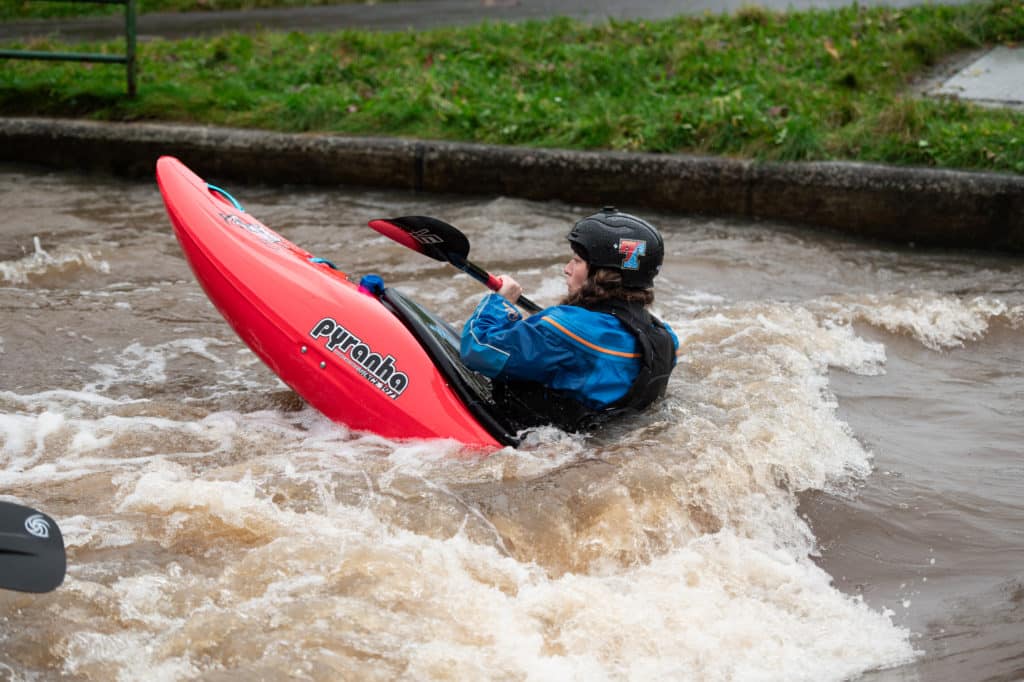 Thank you
A big thank you to Rowan, Kyle, Taylor and Niamh for getting involved with this article. Having spent time with these four at recent kayaking events, what really stood out to me was what a perfect paddling group they were. Four lovely people who have a brilliant attitude towards kayaking which centres on just getting out on the water and enjoying time with friends. Humble, fun and keen to paddle – the perfect combination! Do keep an eye out for them on the water and say hello when you see them!