A year ago we all waved goodbye to the madness of 2020 and looked to a brighter 2021. Then it started with a 4 month national lockdown (in the UK) and a stop to any whitewater paddling for most. Yet I have probably logged more hours of paddling this year than any other year. I've also been able to share some great days on the water with friends again and just appreciate those river days. Here is a personal reflection on paddling in 2021.
1000 Km of flat water training
It's official. 2021 has been the year where I have logged more flat water paddles than whitewater paddles. Christmas of 2020 came with an interesting request from my good friend James Ibbotson. He wanted me to join him on a 24 hour flat water paddle on the Trent in April 2021 to raise money for the charity Mind.
By the end of December 2020, with help from an overwhelming number of people, I came up with a training plan. The plan was designed to build up my technique, endurance and fitness and you can read more about it in this blog. The first 3 months of 2021 was committed to following this training plan and hoping it would be enough to not die on the challenge. (It was by the way!)
By the end of the three months, I was paddling for 12 hours of flat water on a Saturday which was my 'distance' day and had better paddle fitness than ever before. Having a plan really helped to motivate me, even when the weather was horrendous. I had weeks where you would have to regularly break the ice around your cockpit to get your skirt off at the end of a paddle. Or winds so strong, you would be getting blown back upstream. But because it was on the plan – I felt I couldn't not go!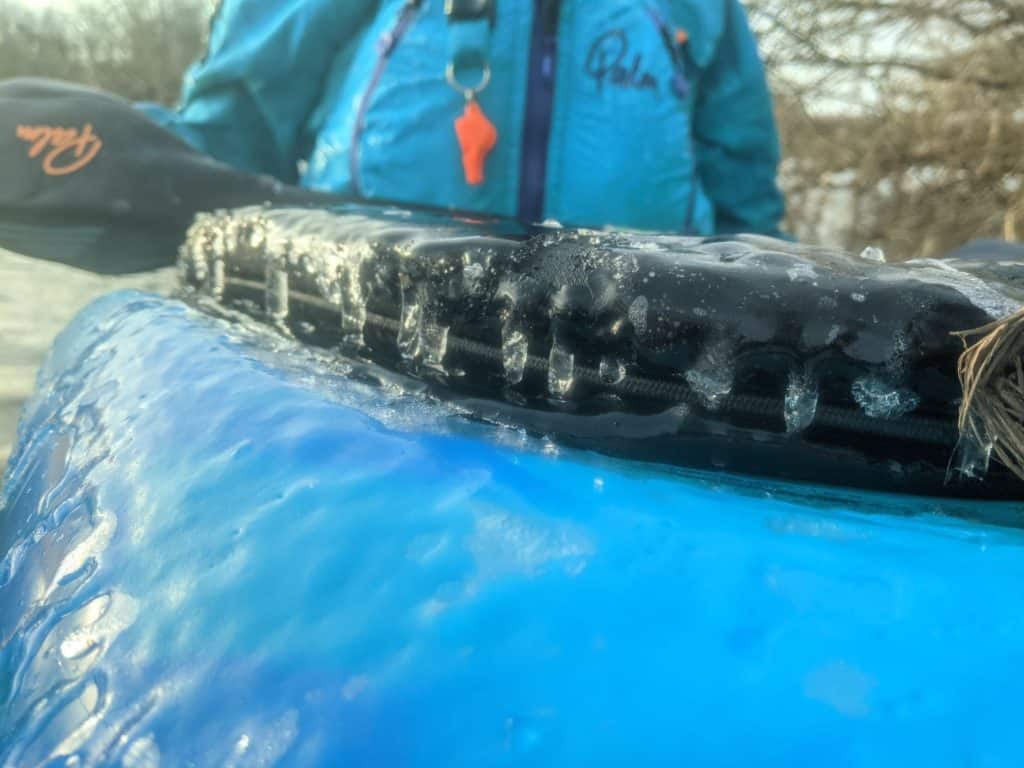 But this plan also helped me to get through the lockdown. Without having the training to focus on and obsess over in those dark Winter months, I think I would have found it much harder than I did. It also gave me the quality time I had needed to focus on my forward paddling technique. My technique is still not perfect but 2021 has helped a lot!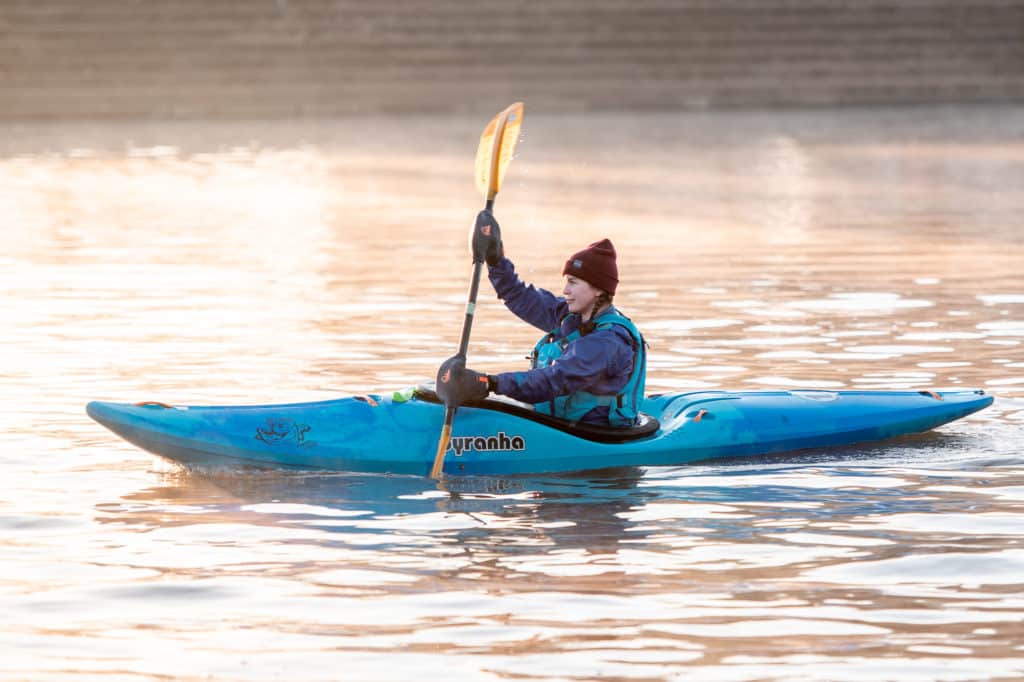 24 hour paddle for charity
With all the focus on the training, it is easy to forget we actually did the 24 hour paddle as well! I wrote a whole blog piece about it here which you can read. British Canoeing also used a tweaked version which was published in this article for Canoe Focus for Spring 2021.
Without sounding too cheesy, finishing the 24 hours and paddling into Beeston Lock with Ibbo, Matt and Sam might just be one of my proudest life moments. The challenge was tough but it was wonderful and surreal too. The support we got from friends, family and strangers was utterly overwhelming. We had optimistically set ourselves a fundraising target of £2000 but this was completely smashed and in total we raised £4500. Was so lucky to have shared this experience with the 3 wonderful humans I did.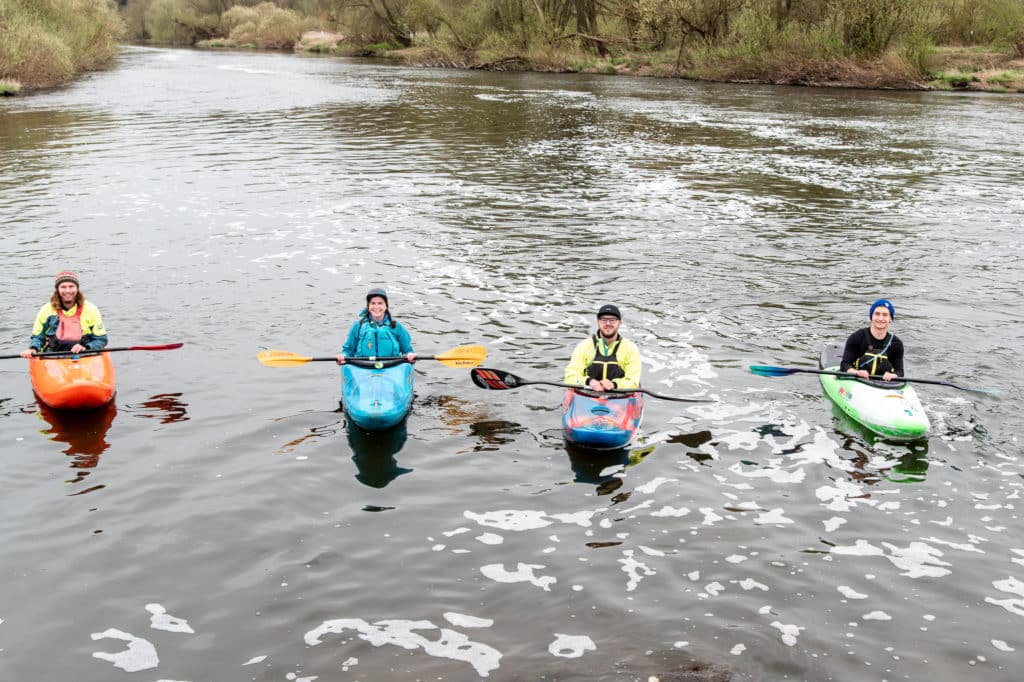 Finishing being a #ShePaddles ambassador
2020 had included British Canoeing selecting me as one of that year's #ShePaddles ambassadors. Here is an article on my reflections of ShePaddles. My ambassadorship ended in August 2021 and I was happy to pass on the baton to the next group of fabulous ladies. It has been nice to meet more women from a range of backgrounds because of the ambassadorship. I've made some great friends and I always love meeting more paddling women!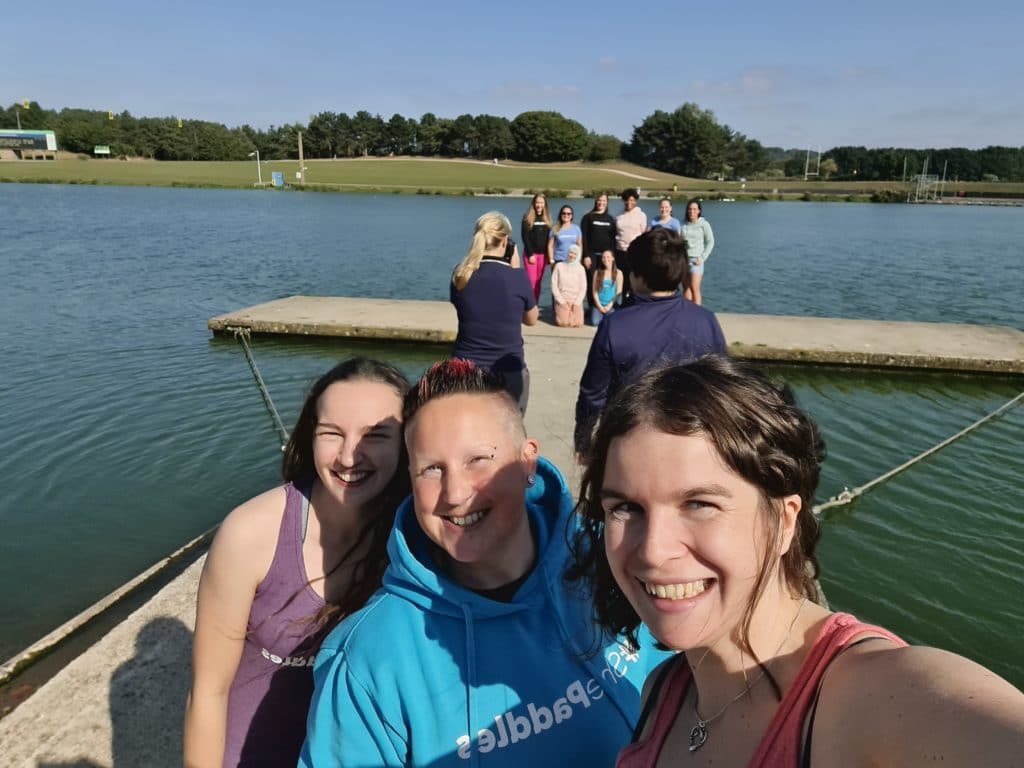 One of my fellow ambassadors, India Pearson, started her own podcast series this year which was very cool though! I was absolutely flattered that she picked me as her first guest and you can listen to the episode here. India has had a very exciting year of her own as she became a mum for Christmas! Congratulations India!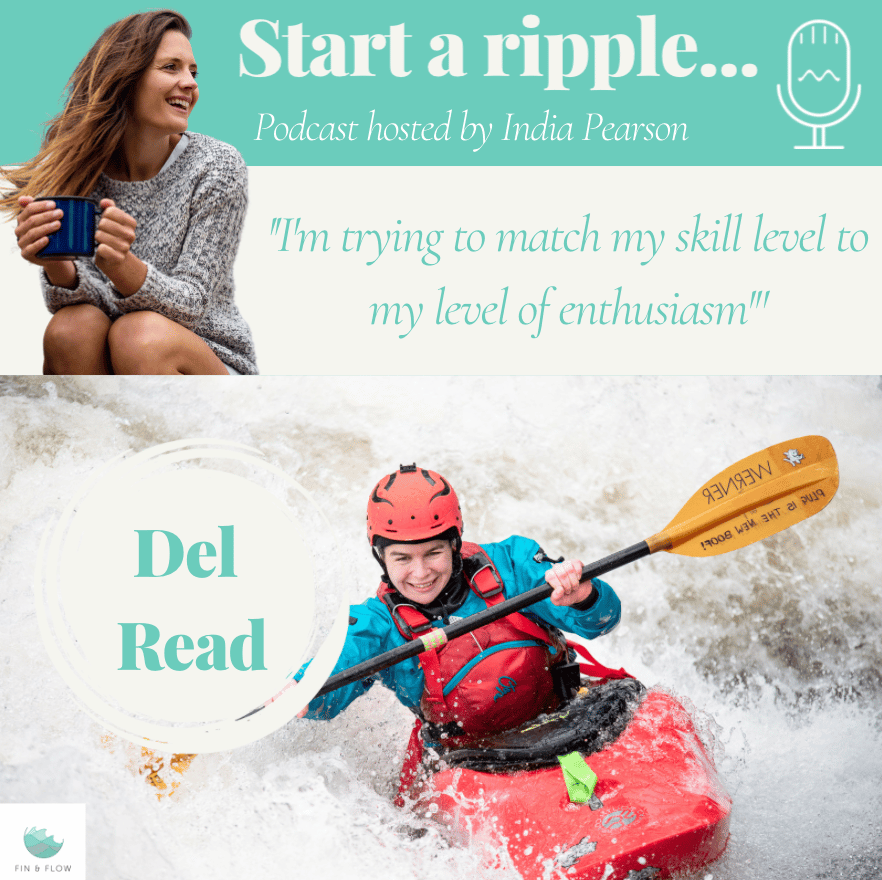 Paddling with friends again!
This Autumn has finally felt the closest to normality since the start of the Pandemic. There has been a few wet weekends and it has been incredible to get back to chasing the rain again. October/November brought with them multiple boating weekend trips with friends. We even got some new rivers in! Friday nights have been spent choosing a boat to take with me for the weekend and coordinating with friends where we thought the water would be. It is honestly all I have wanted for the last 18 months and it was amazing to get 'back on it' again!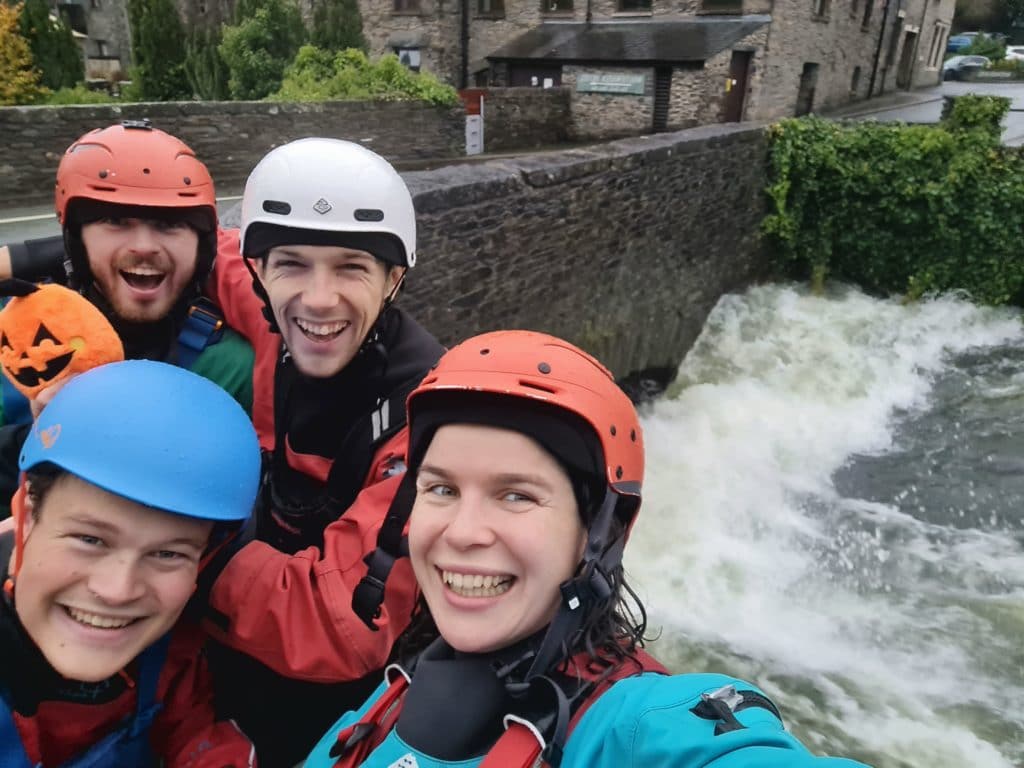 Trying new paddling disciplines
Another ambassador friend of mine, Emma Love, got me to try out SUP this year. Our mutual friend Beth then persuaded me to take one down the whitewater course which was an interesting experience! See the video below!
I also got to take part in my first Canoe Polo tournament in Nottingham. Believe me, this was a surprise to me! Nottingham's local team, Marco, were very short of players for their beginners team and somehow I was persuaded to go join in. Whilst I had to be constantly reminded of the rules and didn't score a single goal – I did enjoy myself a lot! Somehow our team (with all 5 of us), came 2nd in the freshers league and I got to take home a medal! This greatly irritated my partner who has been playing canoe polo for 8 years!
Becoming an internet meme – thanks Pyranha!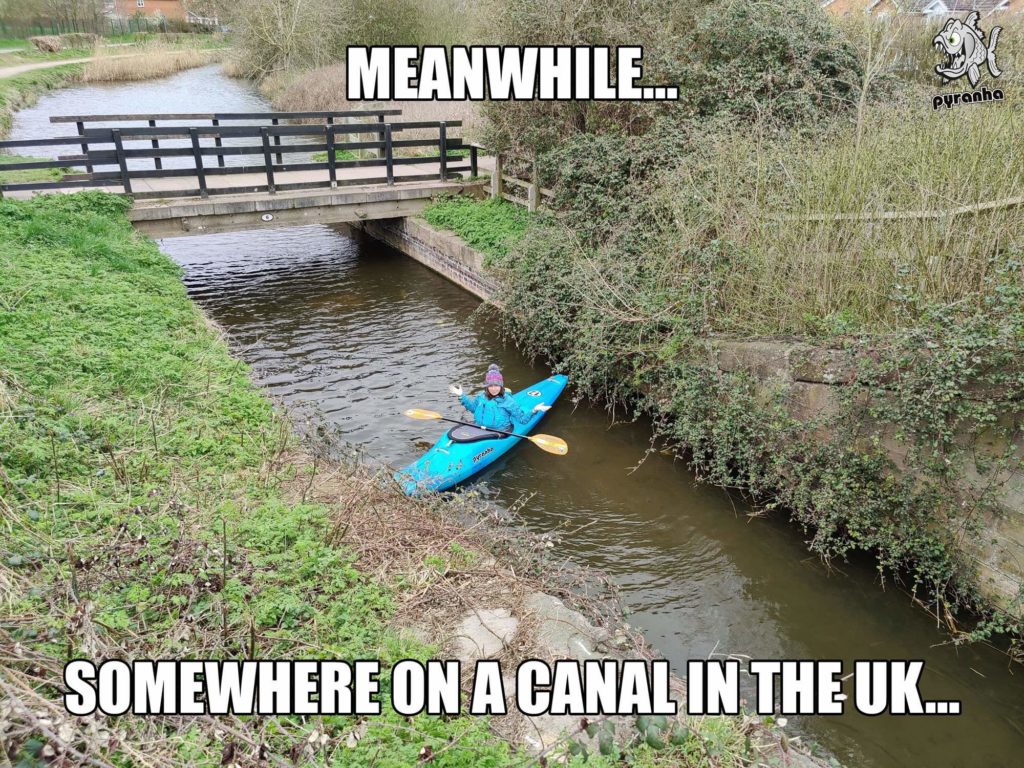 Anyway – that's it for 2021! I will be spending my last few days hopefully getting a few rivers in with friends to bring in the new year. Looking forward to 2022!