A year ago I received an email from the lovely Cadi at British Canoeing, letting me know that I had been selected to be one of this year's ten #ShePaddles ambassadors. I had been happily surprised and equally humbled to find out I had been chosen. A year later and I would like to take the opportunity to reflect on why I applied to be an ambassador in the first place and my experiences so far.
What is #ShePaddles?
If you have never heard of #ShePaddles, then I strongly recommend you read this fantastic article by Cadi who explains it much better than I could! Essentially it is an initiative aimed at addressing the gender gap that exists for participation in paddle sports. This is not just aimed at increasing entry-level participation but supporting women to progress at every level in paddle sports.
I should mention that selecting women as ambassadors for their sport is just a small part of the great work going on to engage more women in paddle sports.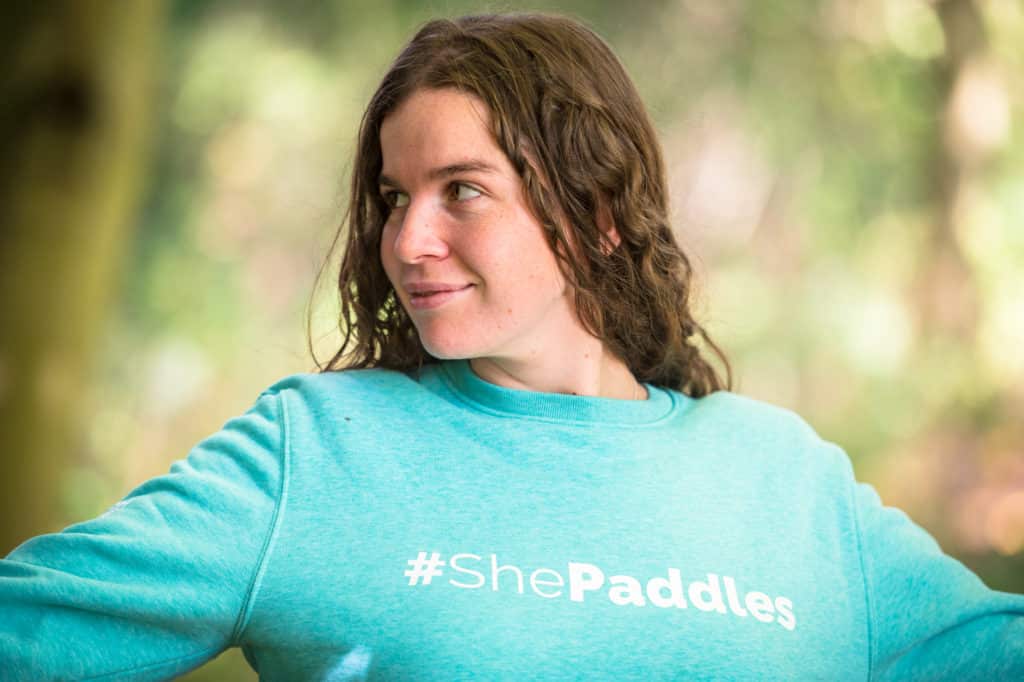 Why did I want to be involved?
When I started kayaking with Auckland University Canoe Club I never thought of paddling as being male dominated for two reasons. The first was that the club had a thriving community of female paddlers. On the beginner trips that I joined there was a 50/50 split in terms of women and men who attended. The second reason was that many of the leaders and/or committee members of the club who ran these trips were women.
For the year I spent in New Zealand, I looked up to these women in complete awe. I remember going to the Kaituna river and watching one woman absolutely style Okere falls. When I told her how wonderful I thought it was, she laughed and said she had been running this section since she was 15. In short, the women I met through paddling in New Zealand were total bad-asses. And I wanted to be just like them.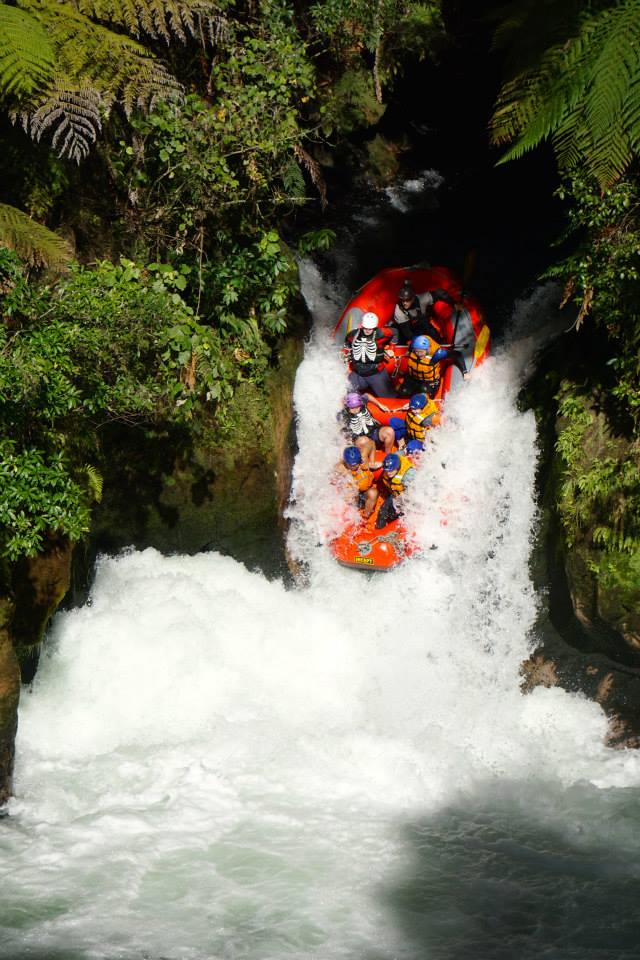 I came back to the UK and finished my final year of University. It was during this year that I began to realise that perhaps there was a gender difference in levels of participation in kayaking. Whilst I met some awesome women who like me were relative beginners in kayaking, there wasn't the same brilliant atmosphere as there was with AUCC. I had joined a much smaller club and unfortunately there wasn't the same level of experienced or inspirational women that I could then meet through the club. The lack of female role models surprised me. I had not realised how lucky I had been in Auckland.
As I got to know people in the wider UK paddling community however, I realised that thankfully, there were plenty of inspirational female paddlers in the UK. It meant so much to me to get to meet and know some of them. I won't go into more details in this blog, but you can read an article I wrote earlier this year about some of those women who have inspired me.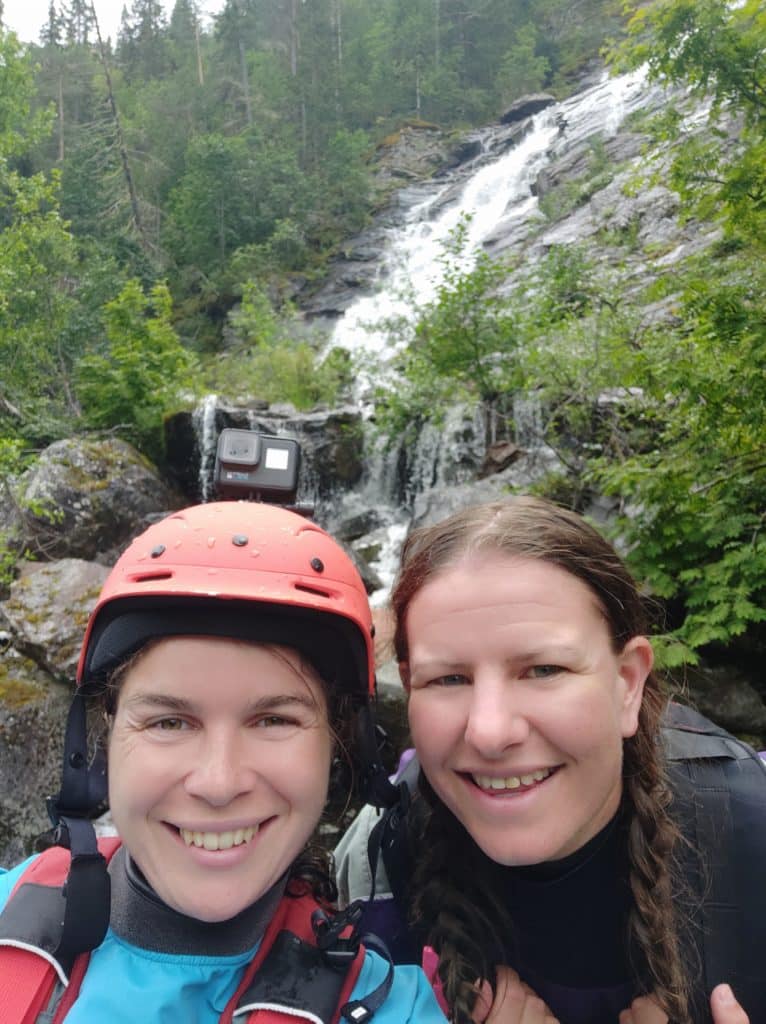 I realised how important it was to have those connections and those individuals to look up to. Whilst there are many amazing male kayakers that I look up to, there is something really special, perhaps more relatable, about those female role models. The impact of having those women in my life cannot be understated. Having started off my paddling journey with inspirational women to look up to, then having experienced what it was like not having them helped me to value the role of a relatable role model so much. I struggle to put into words why this is the case but all I know is that I would be a less happy person and a less competent paddler if I did not have those women in my life.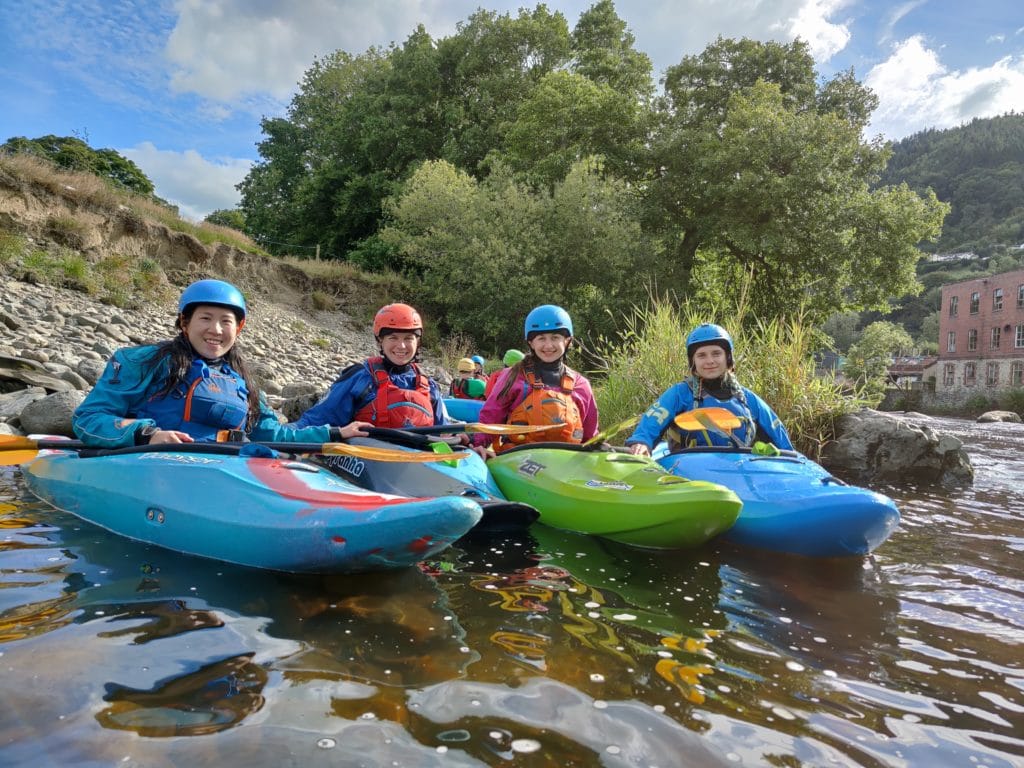 This helped me to realise that I wanted to be one of those women. It makes me so sad to think that there may be women who have either just started off their paddling journeys or even been involved with paddling for a while, who do not have those positive female connections in their paddling life. There are women who feel alone or like they cannot relate fully to their male paddling associates. It is for these women that #ShePaddles can make the biggest difference for. I love that it brings women together and allows those who need it to make those connections. This is why I wanted to be a part of it.
Being an ambassador
This has certainly been a strange year in which to be an ambassador. Normally the ambassadors would start the year by having a meet up and a chance to get to know one another. Sadly this could not happen but we have still got to know one another through the power of Zoom. Regular zoom meet ups gave us a chance to get to know one another and luckily I have also been able to meet a few of the women in person as well. With such different backgrounds and experiences in the group, it has been very interesting to share discussions this year. And of course a chance to form new friendships is always welcome!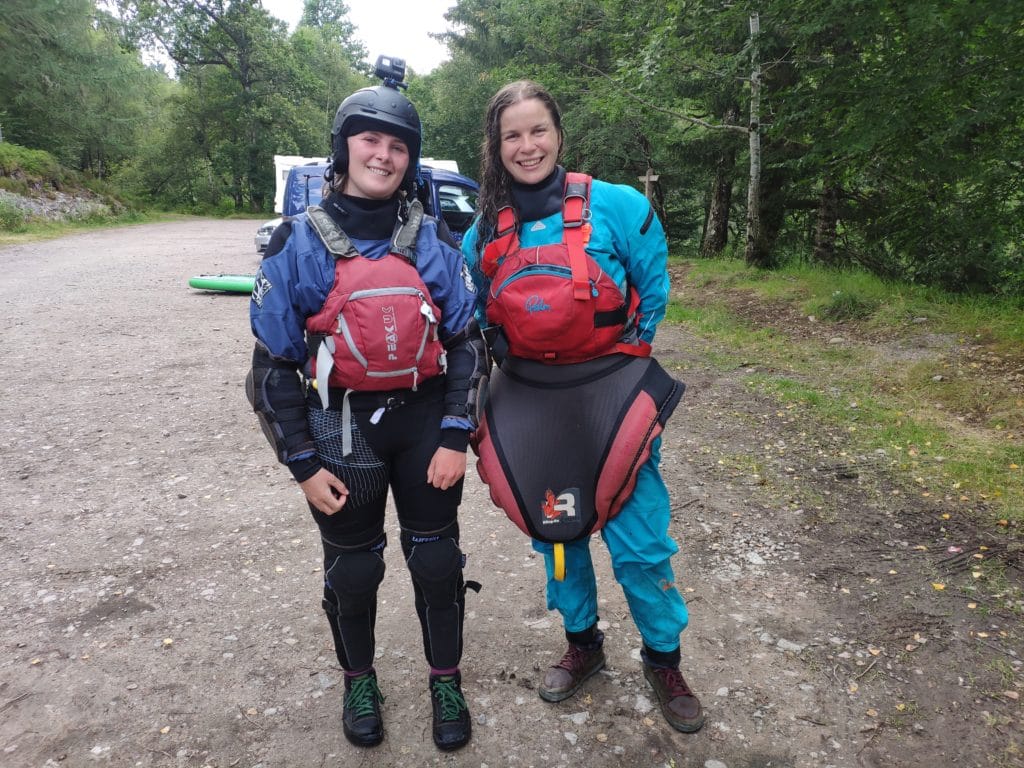 Whilst the opportunities to go to events or be more involved on the water have been limited this year, the chance to be more involved through online platforms has massively increased. I started this blog about the same time I became an ambassador. This has led to writing more articles for others including two for British Canoeing which were published in Canoe Focus. This may not sound very exciting to all the coaches who are regularly published in paddling magazines but I was fairly proud!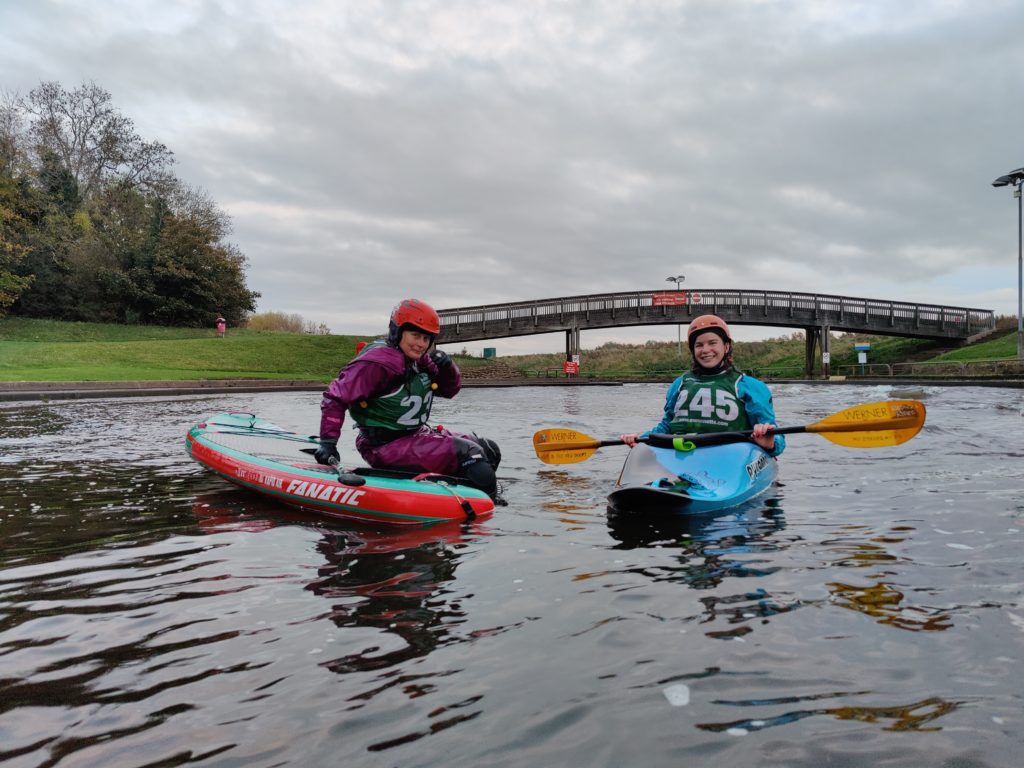 I have also been involved in some online talks including one I did for WithDave about women in leadership and one I did for my friend Tim. My friend and fellow ambassador India has set up a series of podcasts this year which I was excited to be involved with for one of the episodes. There has truly been an explosion of online paddling focused content this year and it has been a pleasure to enjoy the many podcasts and articles produced by others as well as producing my own.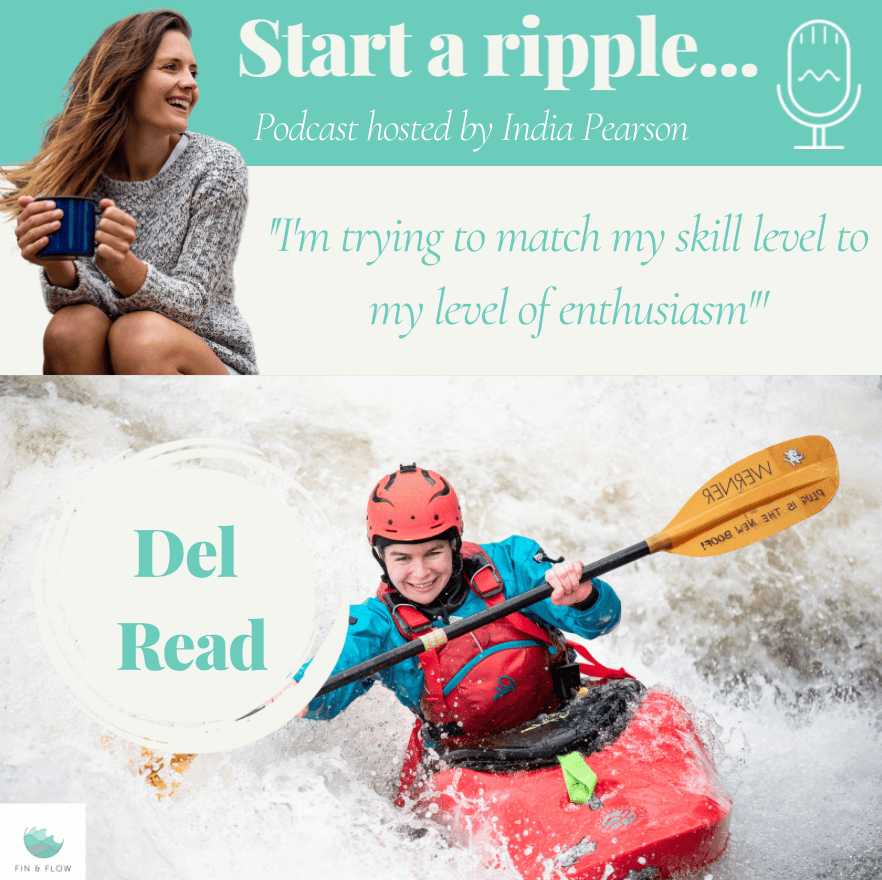 Whilst not directly related to the ambassadorship, I also took part in a 24 hour paddling challenge for charity which required a huge amount of training and commitment. Being part of a team for this challenge which raised £4500 for Mind is certainly one of my proudest achievements not just this year but in general. I do value the platform that being an ambassador has given me though. It really helped me to share my journey of being involved in the challenge with others. Although I am not sure how jealous people were of our frozen early morning training sessions!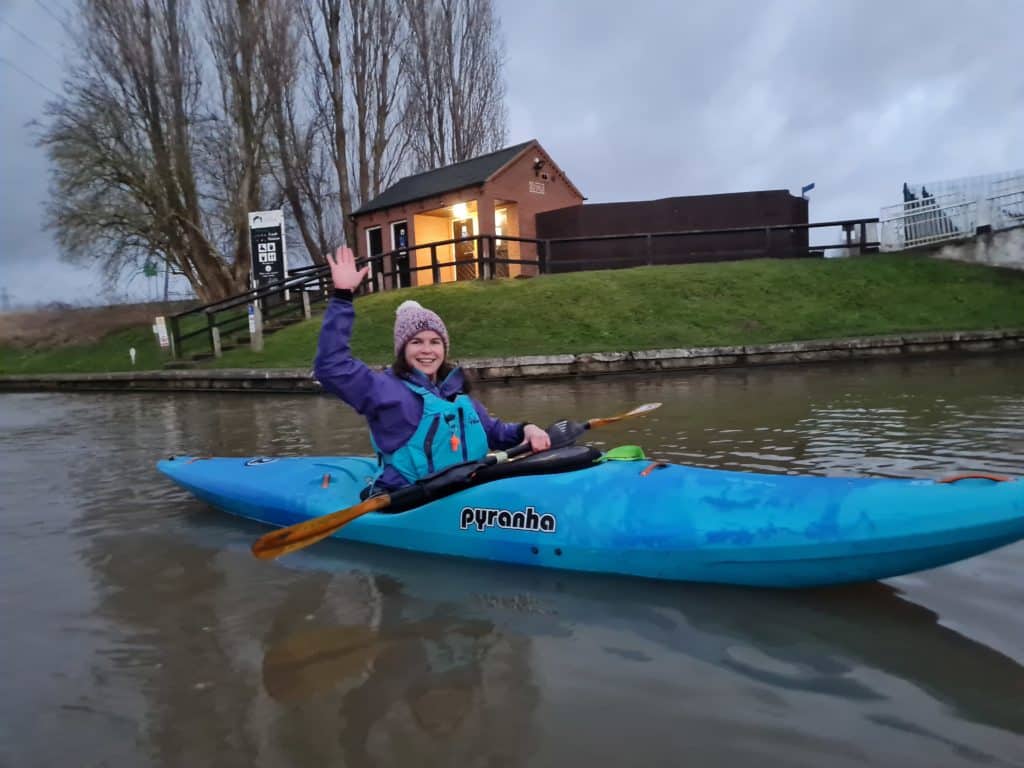 Although I will be sad when my ambassador role ends, I am so happy to have been a part of the #ShePaddles initiative this year. I've met many more women in paddling because of it and it has been given me a chance to share with others. If anyone wanted to know more about #ShePaddles – do get in touch! Happy paddling everyone!