If you have ever told a non-paddling friend that you 'kayak', they probably pictured sprint or slalom kayaking. Why? Because they are Olympic sports and therefore tend to have the most publicity. But there are so many other wonderful paddling disciplines beyond these two. Paddlers involved in these disciplines range from world champions breaking records and pushing the boundaries to complete beginners trying it for the first time. I asked 6 paddlers who are passionate about their discipline to tell me a bit more about their sport and what they love about it. Read their stories below and let them inspire you to try a new form of kayaking.
Wave Ski – Joe Rea-Dickins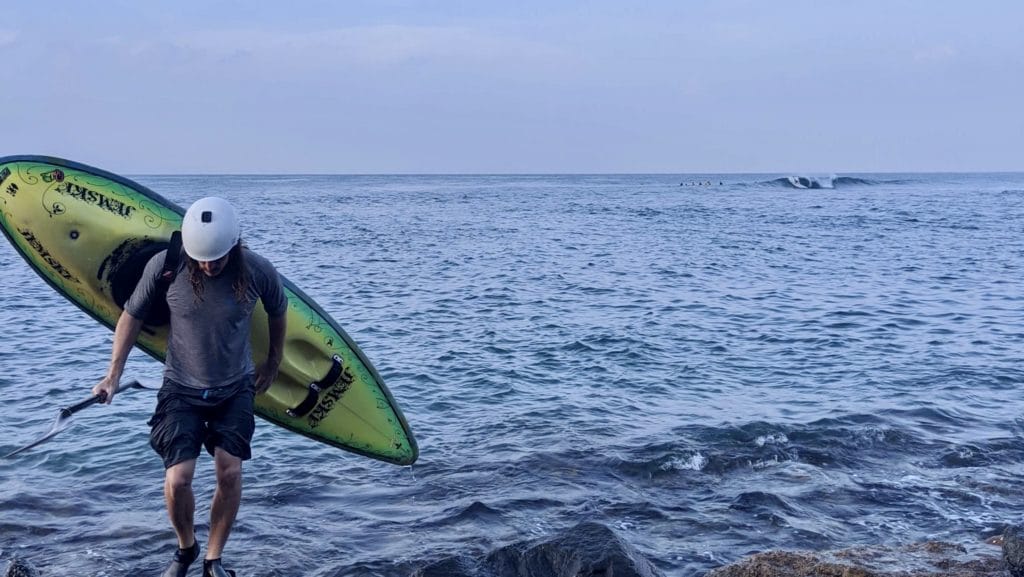 1) What is wave skiing? It's basically sitting on a surf board with a seat belt and loops for your feet. You treat it like a surf kayak and take it out on the ocean.
2) Favourite thing about wave ski? It is the BEST craft to experience surf which isn't actually a surf board. You take your kayaking skills and loosely apply them to ocean surfing and that is wicked because ocean surfing is *fabulously* awesome. Surfing is just wicked. It is the BEST way to experience ocean waves and it is about as high performance as surfing gets. It is an insanely wild experience.
3) Hardest thing about wave ski? Easy – staying upright! I have seen plenty of very competent class 5 kayakers get on a wave ski and swim in flat water or on one foot high surf. Your knees are not connected to anything and all of the balance comes from your feet and your hips. It is such a different way to paddle and it makes it so hard to stay upright.
4) How could someone get into it? Try surf kayaking first. Then when you get a wave ski, paddle it on some flat water and learn to roll it before taking it out on the ocean. It will be an enormous learning curve. And you will probably end up swimming. But stick at it – once you do get the hang of it, it is just the best.
Canoe Polo – Eleanor McBay
1) Tell us about canoe polo? Canoe Polo is an exciting 5-a-side kayaking team sport that combines paddling, ball and tactical skills. It is played on flat water, in polo kayaks with bumpers that are especially designed to balance speed and agility. The sport is full contact and allows for 'binning' or hand-tackling, where you can push the player with the ball into the water. The best way to understand it is to watch some videos on YouTube!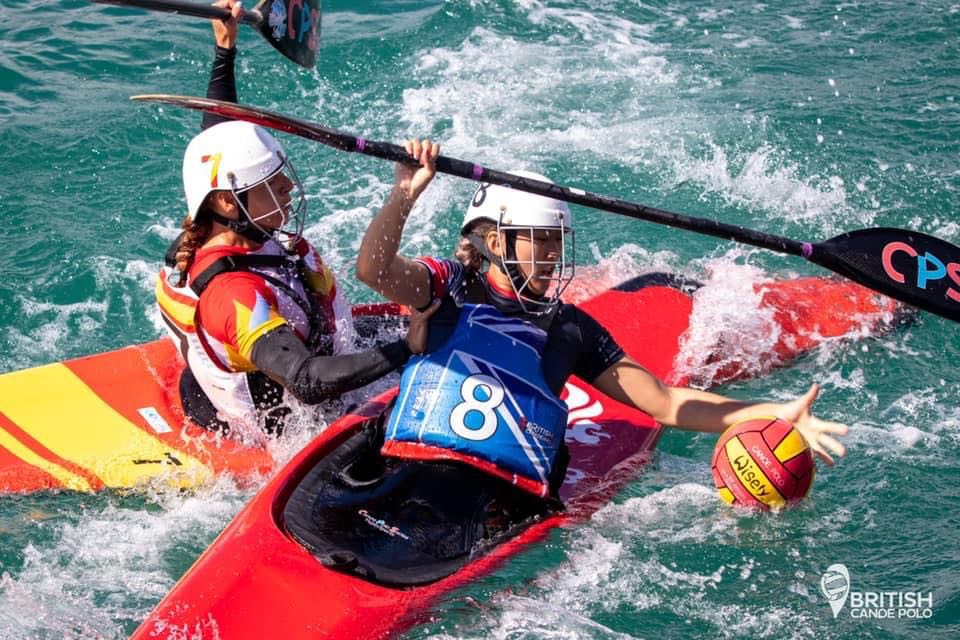 2) What do love about it? I love the aggression and adrenaline that comes from this fast-paced sport – the fact that it is often mixed at club level means I get to play against both men and women! Being on the water means you can have fairly large forces against each other with less impact compared to being on land.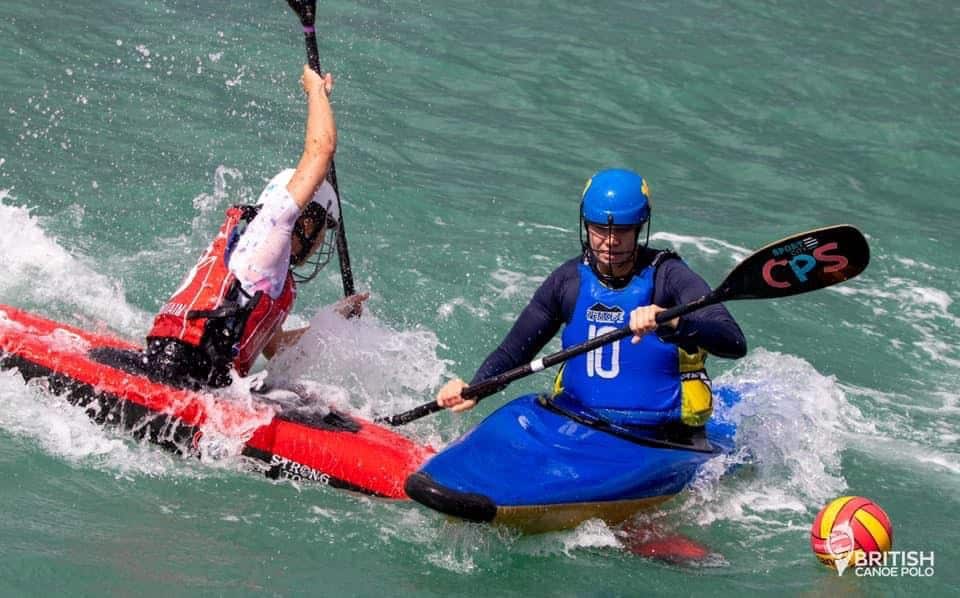 3) What is the hardest thing? I think the hardest thing is combining the different skills together harmoniously – to be a good player you need to have good boat control/paddling skills, hand eye coordination in ball skills, and understanding of the tactical and team elements of the game.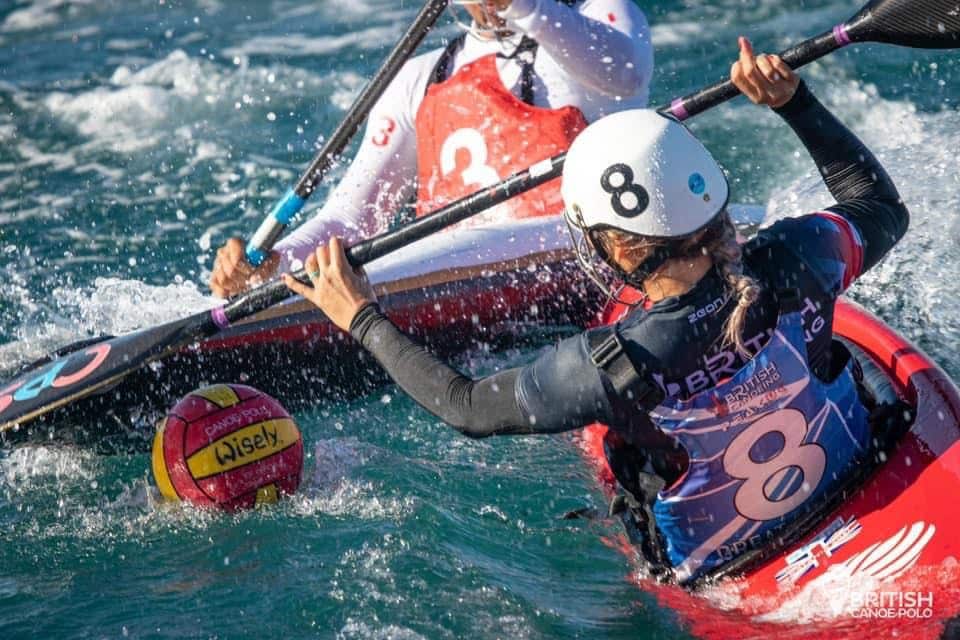 4) How can someone get involved? Advice would be to join a club! The nature of the game / sport is arguably inherently the most social of the paddling disciplines and it is a great way to make connections and friendships. It's how I met my husband and also my best friends today.
Freestyle kayaking – James Ibbotson (Ibbo)
1) Define freestyle kayaking? Freestyle kayaking is essentially water gymnastics. You pick a feature on a river, so hole, wave, eddy line, rock, or anything else you can imagine, and have some fun on it. From tailies to flips to complicated sequences, its all about enjoying what the river gives us. Competitions have been made from this, so some rules and trick definitions created, but it is still all about having fun and getting wet!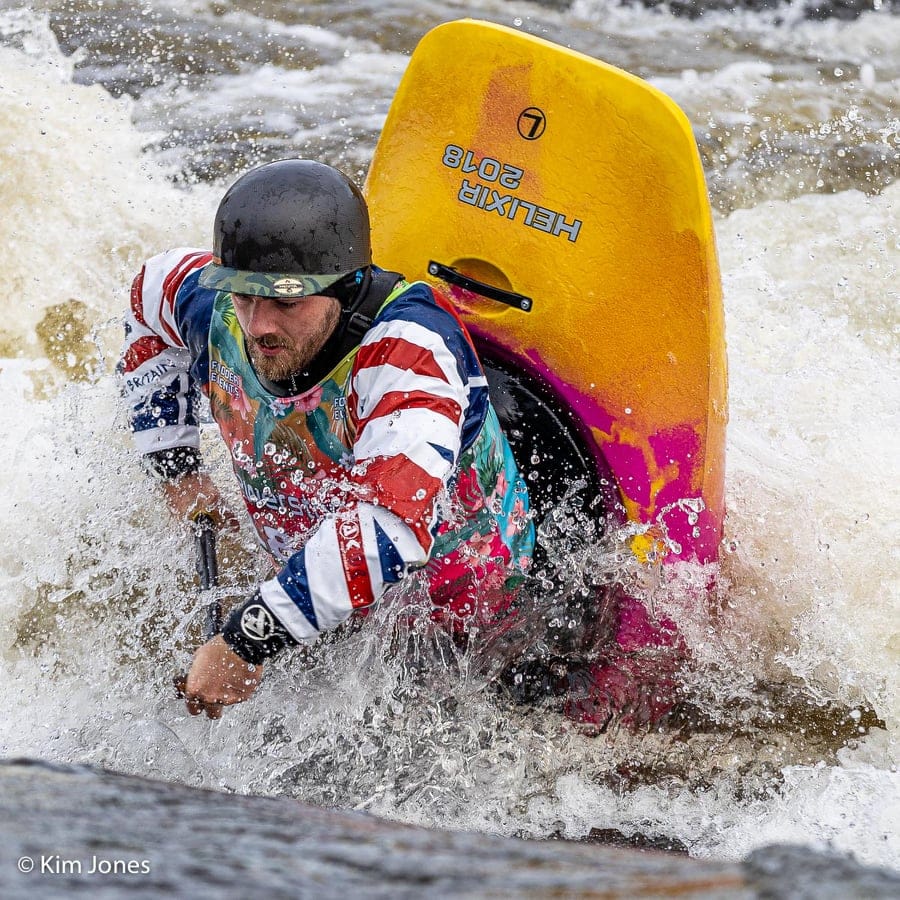 2) Favourite thing? The people! Freestyle has a community that is amazing. Everyone cheers and encourages each other at all levels of freestyle. Off the water any level of competition is forgotten and we are all just good mates enjoying ourselves.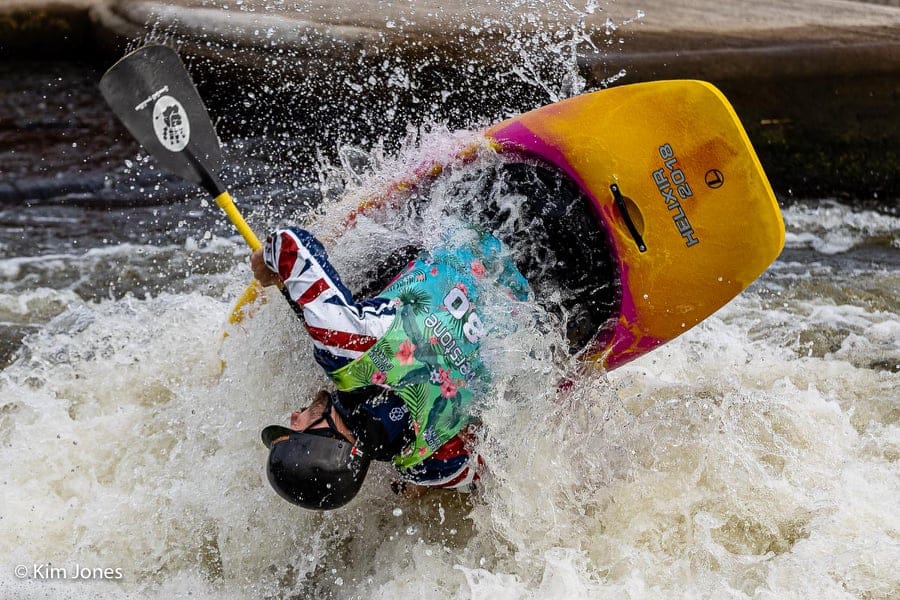 3) The hardest thing? Adaptation. No two features are the same. So you may master a number of moves in one but you can have no idea in the next. This is the hardest, but also one of the most fun things about freestyle.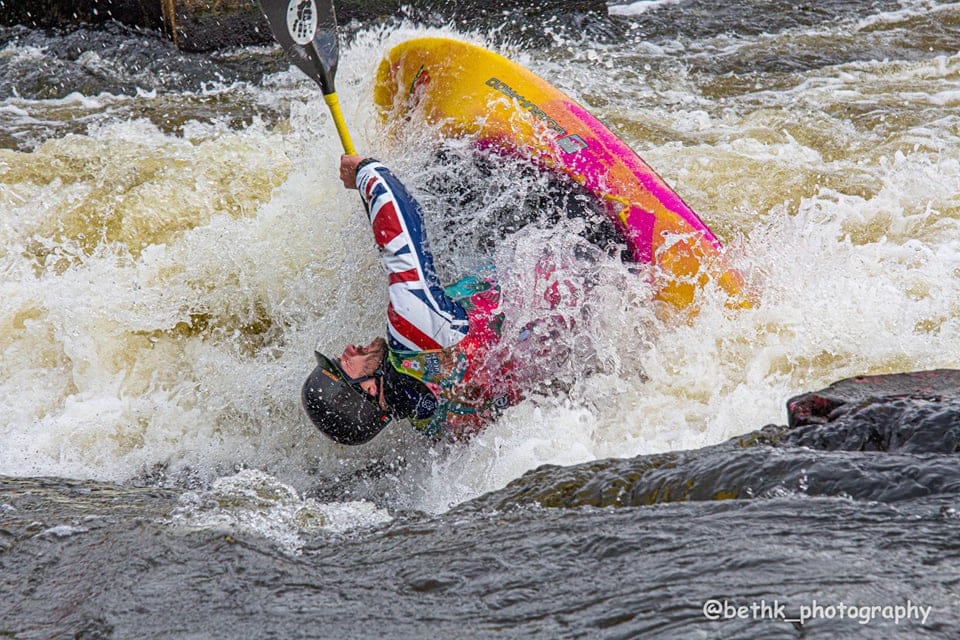 4) Anyone wanting to join freestyle just needs to grab a boat (any boat) and just go and have fun. People will see, join in, and quickly become friends.
Wild Water Racing – Hannah Brown
1) What is wild water racing? Wild Water Racing is a discipline of canoeing that involves going down a river as fast as you possible can, without stopping. It is physically demanding but the tricky bit is that the river is a section of white water, so within your race run you will have to negotiate rapids and turbulent waters. It's a time trial format of racing so it's very much a race against yourself as you're running the river, but your time of course will be ranked against the rest of the field when you cross the finish line. We race over both natural and artificial white water courses and have two race distances, a sprint and a classic.
2) Favourite thing about it? I love being out in nature, and wild water racing has taken me to some of the most beautiful places around the world. There is nothing quite like paddling a river, at maximal physical exertion whilst being surrounded by natural beauty. I also thrive on the challenge, running a piece of white water with complete precision is tricky, let alone when you are apply maximum force to go as fast as possible. The challenge of learning a new river, and adapting to the fact it can be different the next time you paddle it. River levels and features can change and you are ever adapting your run to find a clean line.
3) Hardest thing about it? The hardest thing about wild water racing is the racing element! Nearly anyone can paddle down the rivers we race on, but to apply maximal physical effort, and match it to the race length and features takes thought process as well as physical prowess. In addition it takes instantaneous decision making abilities to correct and move with the water and there is some incredible satisfying when a run go smoothly, even if it's hard work! The boat repairing can also be arduous, but it's all part of the wild water racing package!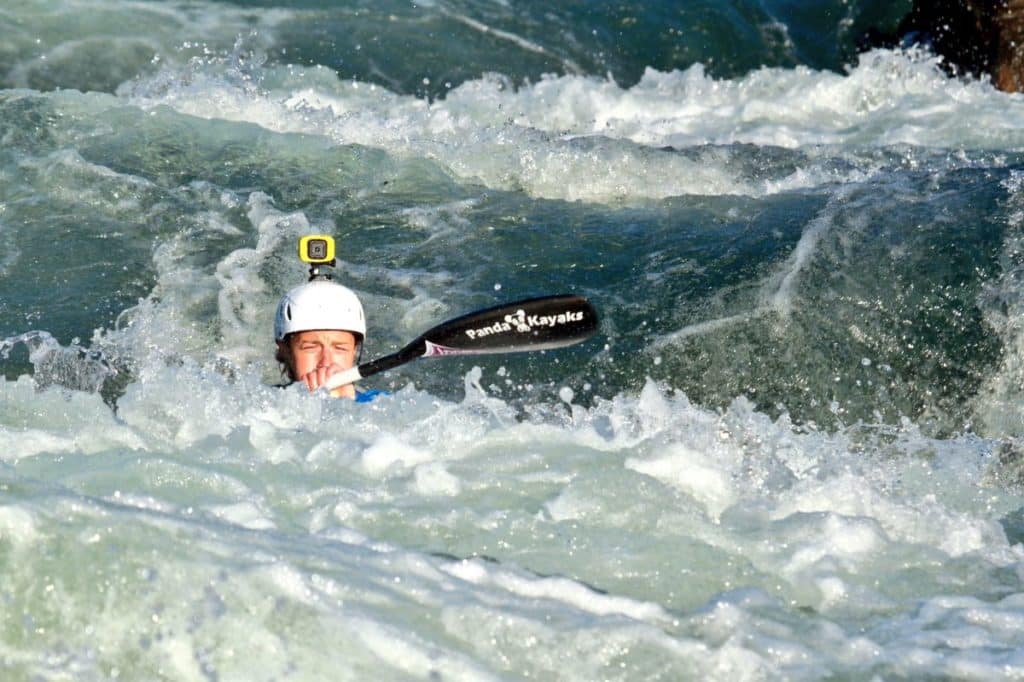 4) Advice for getting started? If you want to try Wild Water Racing or even learn more about it then I would recommend checking this website and check out the calendar for racing opportunities. Or for an informal platform to ask a question find the Facebook page . Putting a post on this page will allow people to signpost you to the best options!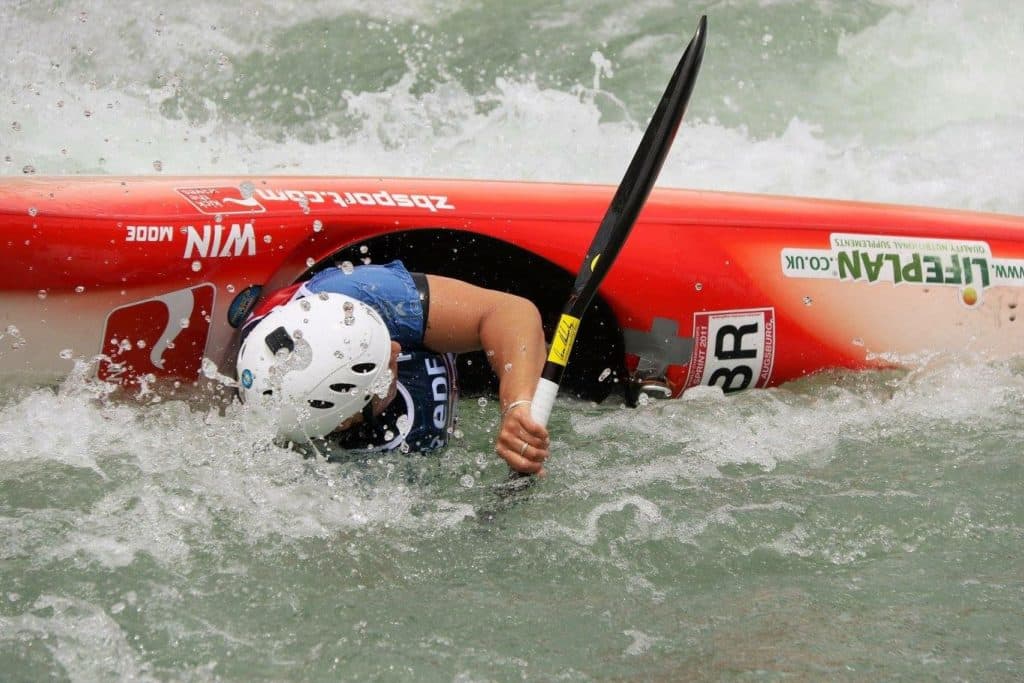 Marathon Kayaking – Nick Boreham
1) What is marathon kayaking? Marathon kayaking involves racing over long distances. This is generally done on 'flat' although decent races such as the liffey and the hansa fish challenge that description. Unlike a running marathon, marathon canoeing doesn't have a fixed distance. At the international level courses will generally be 25km to 30km (~28km-ish). However in the UK clubs race each other in the Hasler series which are approximately 4 miles (beginners divisions 9-7), 8 miles (intermediate divisions 6-4) and 12 miles (expert divisions 3-1). There are also extreme events such as the 125mile Devizes to Westminster International Canoe Race, raced over 1 to 4 days depending upon age & category. While racing competitors will 'wash hang' Surfing the waves from the other boats, similar to drafting while cycling. This combined with turns and portages creates very tactical racing that can be a thrill to watch and compete in.
2) What do you love the most? It may sound weird but I really love the training. Most racing clubs will organise training sessions which are generally very social, even at a high level. Travelling to exciting races is also a highlight and the sport has a good community.
3) What are the challenges of marathon kayaking? Fitness, tactics and portaging are all difficult to master but perhaps the hardest thing about marathon racing is forwards paddling. Often a skill taken for granted, marathon rewards those who are willing to dive into the depths of this fundamental skill. Over the distance efficiency is key!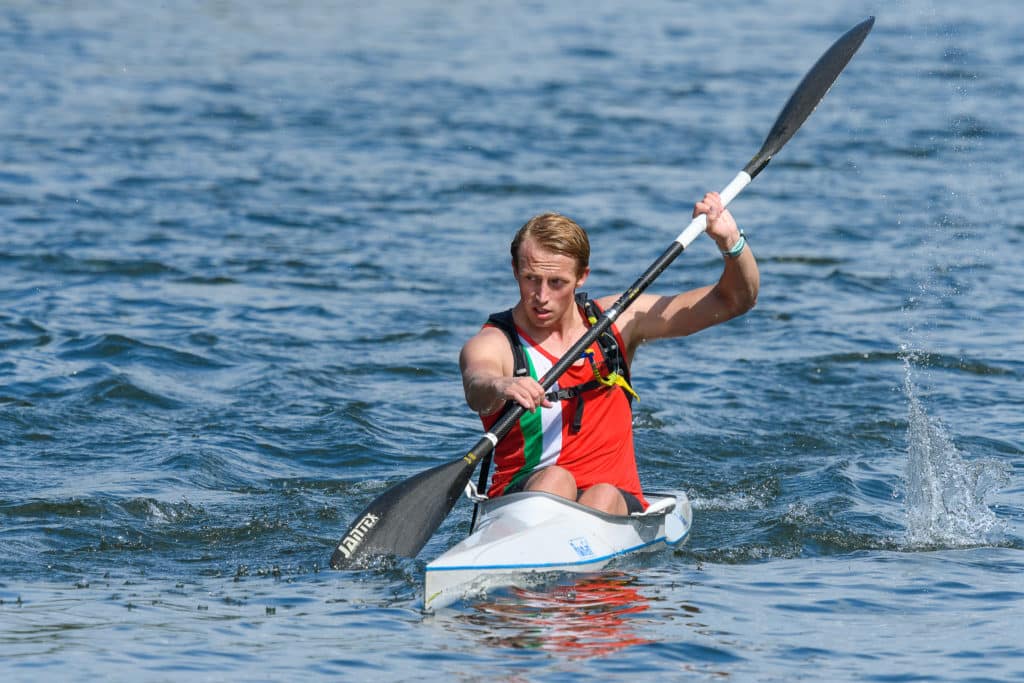 4) How can I get involved? The best way to get into marathon racing is to join your local club! They will have a selection of boats with different stabilites so you can find which works for you, and will be able to offer some coaching to get you started on your journey. They'll also be able to tell you about the upcoming local races & will be over the moon to have you race for them there!
Finally: Marathon paddling is an excellent way to build strength and fitness. With the divisional system it's very beginner friendly and offers a great progression system. It won't be long till your going home with a mug*! Plus its brilliant cross training for everyone from sea to white water paddlers. *instead of medals, at marathons you tend to get mugs. Literally no idea why, but you can't drink a smug cup of tea out a medal can you?
Squirt boating – Tamsyn McConchie
1) What is squirt boating? Squirt boating is probably the only discipline where you don't want your boat to float. It's a type of freestyle kayaking and in competition you get marked on both the tricks you can do and the depth and duration of your mystery move (going under water).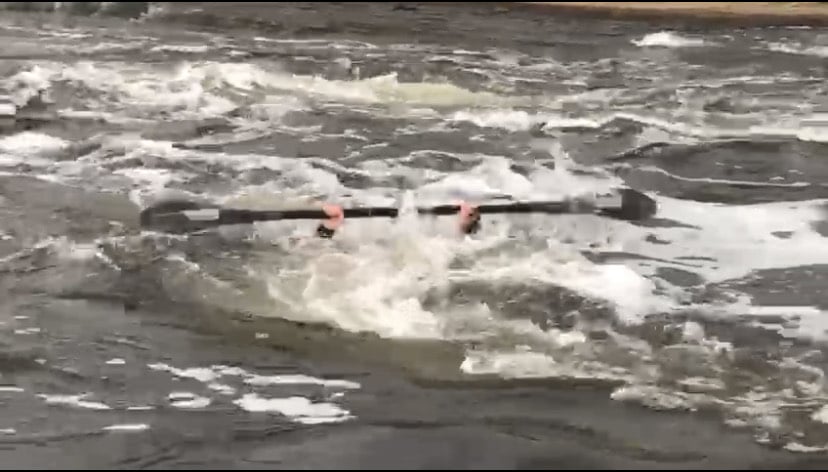 2) Favourite thing about it? To be honest, I probably can't pick one favourite part. I can give my top three though! What first appealed to me was the fact that it was a new challenge, and I really enjoy the steep learning curve that comes with a new sport. With squirt boating, it's really easy to see the difference that little changes to your paddling make – there's pretty instant gratification for the work that you put in.
The community is also one of the best I have encountered. Everyone I know in paddling raves about the community, and I truly agree! The people I've met squirt boating are the absolute bomb.
Finally, I think my favourite single memory is the first time I got a really solid mystery move. The feeling you get when you drop under water and are surrounded my little bubbles is something I really don't know how to put into words.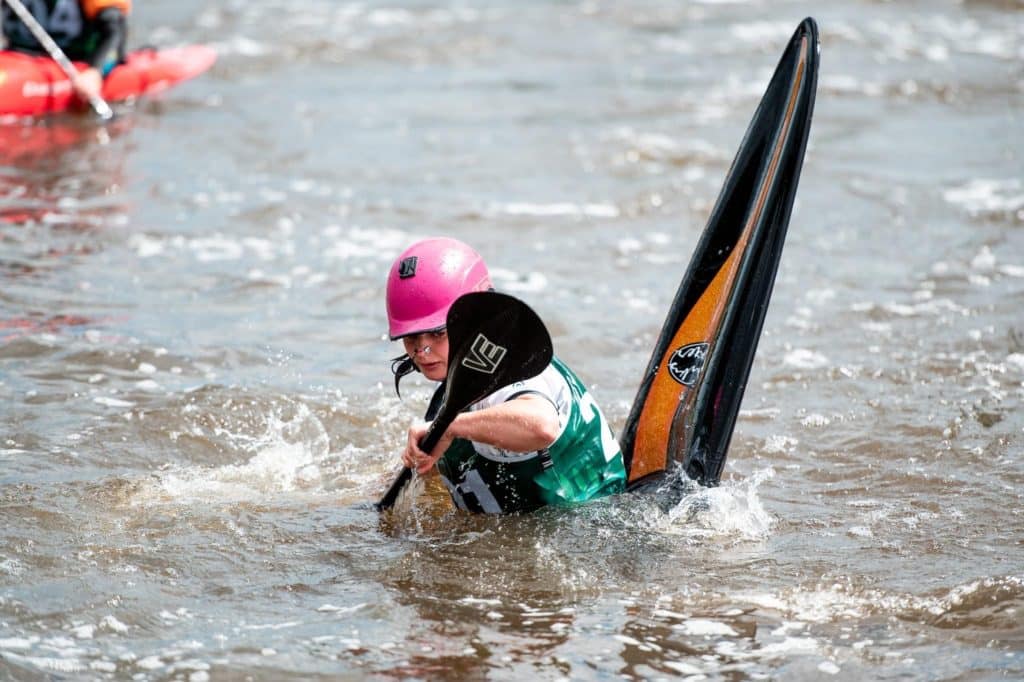 3) Hardest thing about it? A lot of new paddlers take some time to get used to the balance and also to become accustomed to being underwater, but truthfully the hardest part is finding kit that's warm enough to keep on paddling throughout winter
4) Advice for getting started? If you're a UK paddler, then check out the Squirt Boating UK Facebook page and find someone local to you to paddle with. It's also worth having a look about for a boat that fits you well – it's so much harder in a boat that's too big (and I promise as long as you can get in it it's not too small!)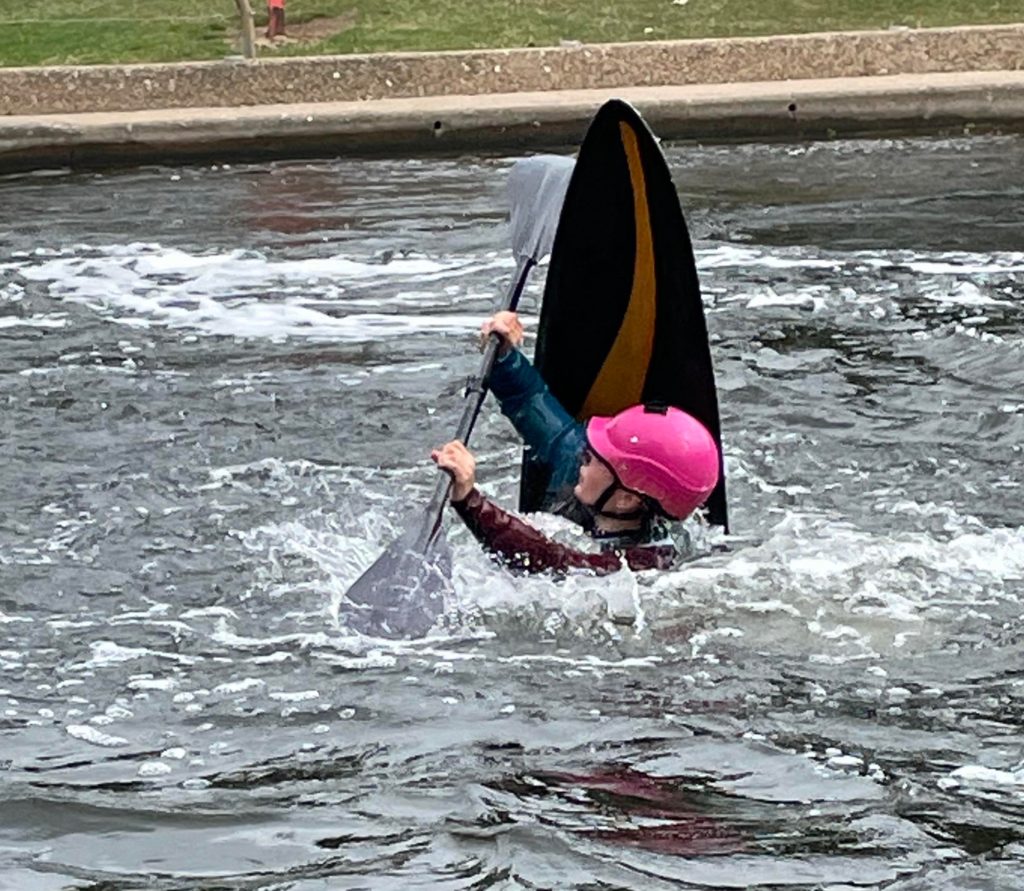 If you are feeling inspired to try out one of these disciplines or any other form of paddlesports – there are so many opportunities to get involved. Check out Go Paddling website to find a club near you or have a look at the many websites and Facebook pages for each of these disciplines. If all else fails – feel free to contact me through my blog and I can steer you in the right direction. Happy paddling!