This weekend celebrated World Mental Health day. No doubt you will already know this due to the vast amount of posts that have been shared online about mental health. It is wonderful that people feel comfortable to have this open and honest discussion about mental health. Kayaking for me plays a huge role in my mental well-being as well as my physical well-being. This is an aspect of my addiction to kayaking that I believe is shared by many others within the kayaking community. Therefore this week's article I want to dedicate to mental health and it's association with kayaking for me.
My personal mental health
I am a bubbly person and often described as 'happy'. On the whole I am a happy person. However I am not always happy and can struggle with my mental health just the same as everyone else. My particularly issues revolve around coping with stress and anxiety. My reasons for this is that firstly I am a bit of a perfectionist and secondly I am a teacher. Whilst I love my job, sometimes the combination of the two factors mentioned above can become a little overwhelming. Luckily I have found something that truly helps me to deal with this and that is kayaking.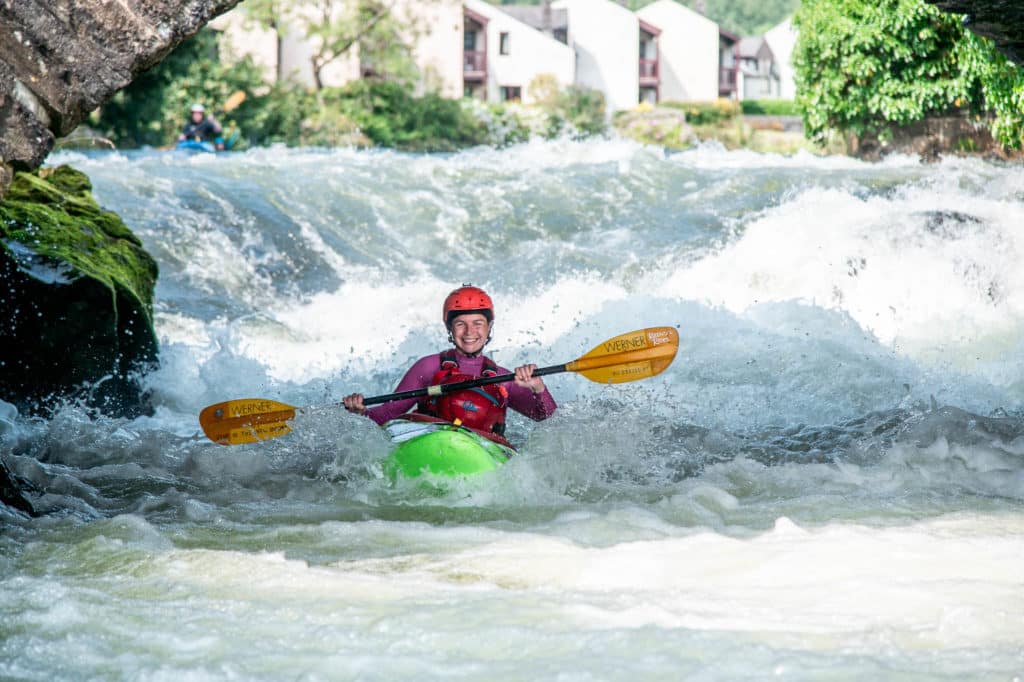 Stress relief through kayaking
Using kayaking (or other sports) as a way to relieve stress is more common than you might think and is a phenomena backed up by academic research. I have a close friend, Jack, who during our University exam season would go for an hour's paddle every day. He was one of the first people who I realised also used kayaking in the same way that I did. Kayaking for us was a part of our routine to look after our mental health.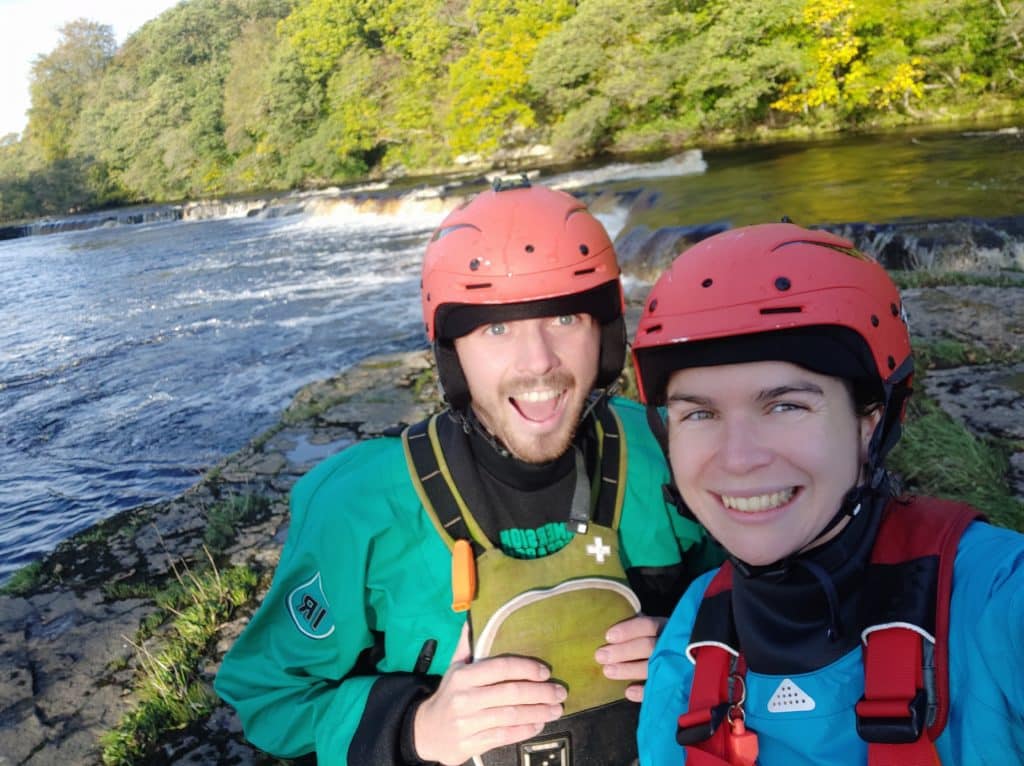 It is when I am unable to go kayaking that I notice how much of an impact on my mental health kayaking actually has. I quickly realised after starting a full time job that I needed to prioritise getting on the water. For my first month as a full time teacher, I did not kayak and it made me deeply unhappy. As soon as I allowed myself to get back on the water, it was as if something had lifted. From this day, having time off at the weekend to go paddling became my number one rule. Even just a day or a half day's paddle allows me to cope with the stresses of my every day life. Most importantly it allows me to be happy.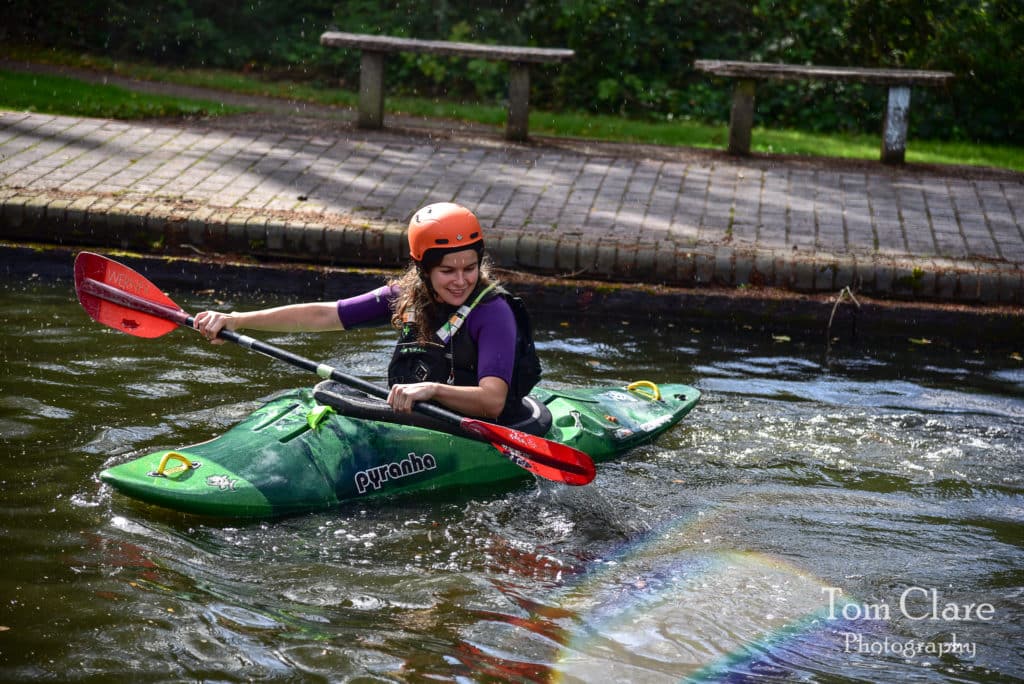 It is strange to think that being in a boat could have such a huge effect on me but it really does. As soon as I am on the water, it is as if a weight is lifted from my chest and I can be me again. I could just be paddling on a lake and it would still make a big difference for me. White water however is where it is really at. That brief time where the only thing you can focus on is the water in front of you is so important to me. I am unable to overthink or worry or get myself worked up over things that are not in my control. Instead I am forced to live in the current moment and to remember how good it feels to be alive. White water kayaking is the ultimate mindfulness sport and the biggest stress reliever that I have found.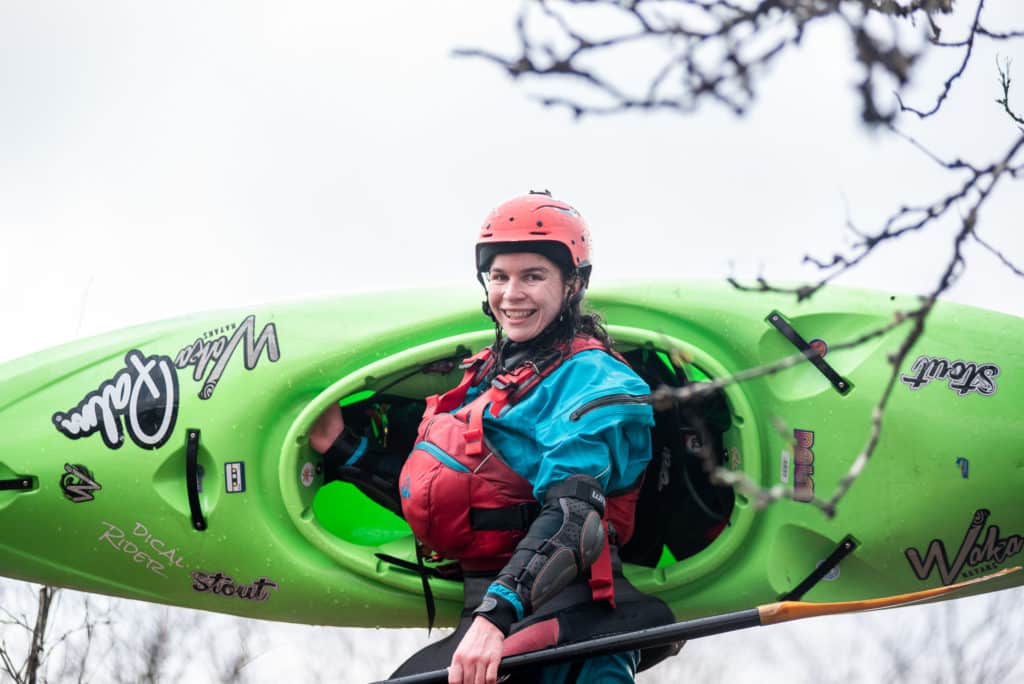 Kayaking = happiness
Do you know why people kayak? Because it makes them HAPPY. Sure there may be other reasons too. But the biggest and the only one that matters is whether or not it makes them happy. It is also the biggest reason I hear when I talk to people about why they kayak. It does not matter who I talk to, the reason is always the same. Whether they do it competitively or for fun. Whether they do it three times a day or three times a year. Whether they are 20 years old or 70. Whether they are at the top of their game or a novice. It does not matter. What matters is that these people are all happier because they have kayaking in their lives. If something in life makes you happy, then you should do more of that!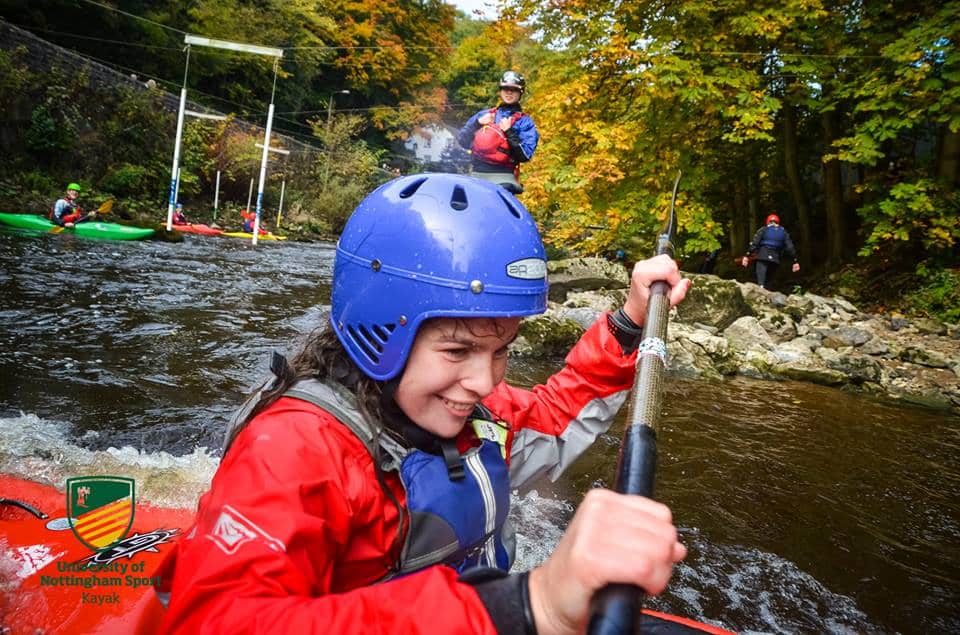 Why kayaking makes you happy I cannot say as it is such a personal thing. However there are some reasons for why it makes me happy which I think will be widely shared.
1. Quality time with friends. Everyone enjoys time with their friends and there is nothing like kayaking for forming close friendships. When the only thing you have is the river and your friend's company to enjoy it with then of course it will be good! Paddling days with friends are often accompanied with laughter, shared experiences, snacks and bonding moments. What could be better! It also allows you to really talk with people, which sometimes in life we don't always get a chance to do.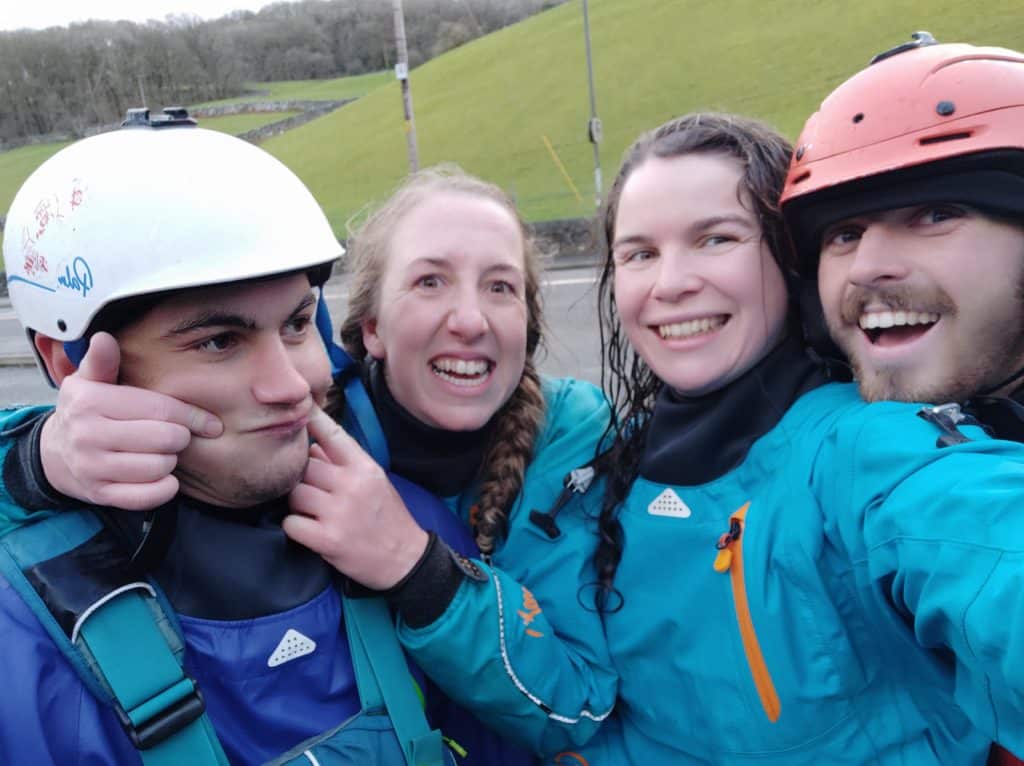 2. Physical activity. I accept that this one may range dependent on the type of kayaking that you may do. Personally I am never fitter than when I am regularly paddling with friends who are far above my ability level. (I am now a pro-portager, 20kg kayak and all!) But there is something really nice about having had a very physical day, whatever that may mean for you. You feel good, you sleep better and your body is so full of endorphins, how could you not feel happy post paddling!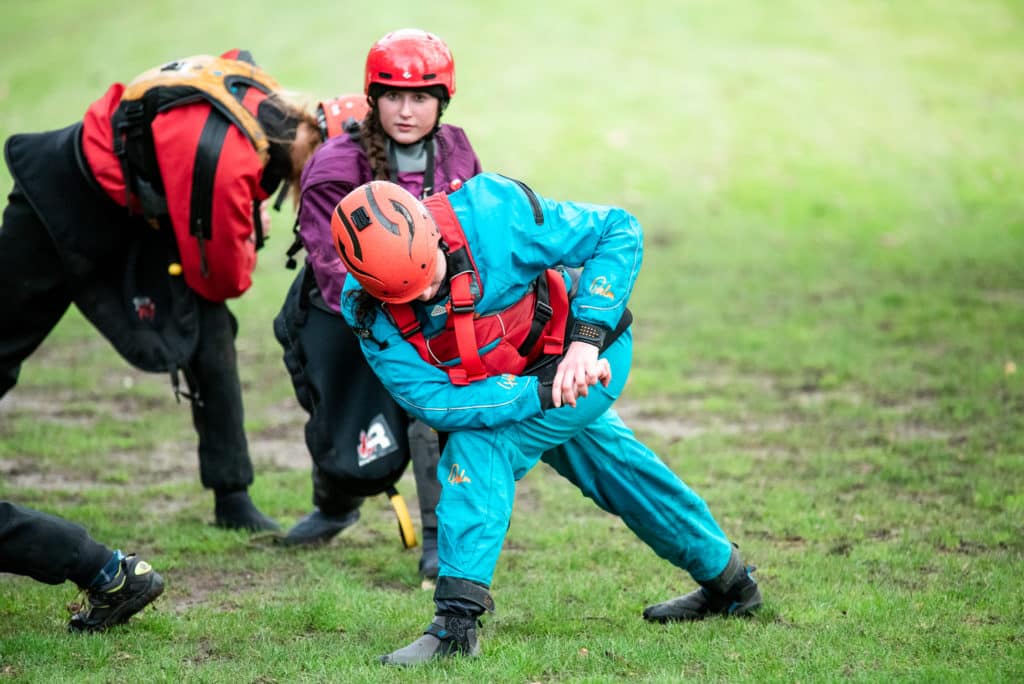 3. Spending time in the outdoors. Every river day I inevitably have a moment of 'how lucky am I to be here right now?' Kayaking allows us to enjoy the outdoors in a way that most people would never be able to. From beautiful gorges, amazing landscapes and all forms of spectacular, kayaking allows you to have that experience. Especially if you live in a more urban area, kayaking gives you the opportunity to experience something more. A thought I often have when floating down a river is 'This. This is what matters right now.' It gives me perspective.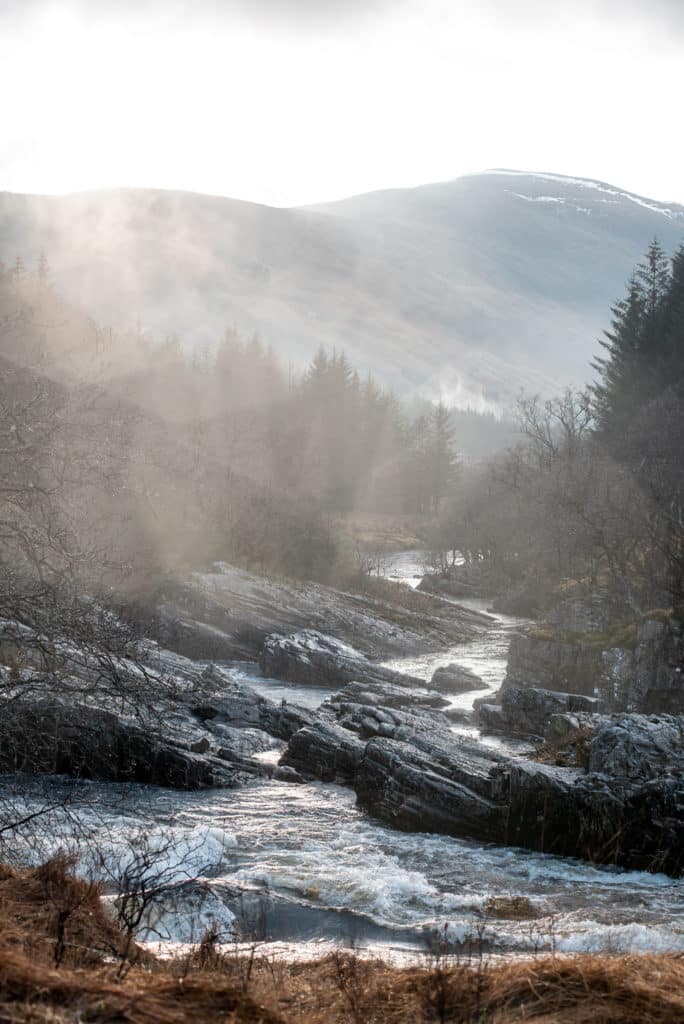 Final thoughts
Kayaking is an integral part of my mental health. It allows me to be me, even when I do not feel very me. However I understand that the way I use kayaking to look after my mental health is not the way that everyone will use it. Please remember that whatever you are feeling or experiencing, spending time doing the things you love or with the people you love can make a big difference. There have been times when I myself have forgotten that and needed reminding. Please don't hesitate to reach out if you need it.