Everyone in kayaking knows of at least one kayaking family where paddling it is not just one person's hobby but rather a way of life that the whole family follows. For me this family is the Macken family, consisting of parents Dean and Amanda and their daughters Niamh and Sophie. If you are thinking that the name Niamh Macken sounds familiar, Niamh is on the junior GB freestyle kayaking team. She is also the winner of a silver medal at the last world championships. Niamh alongside her sister and parents are good friends of mine.
In this article I would love to introduce you to the Mackens and an insight into their lives as a paddling family. They are a lovely, kind and generous family who are well respected in the paddling community. If you haven't had the pleasure of meeting the Mackens, then I hope you will get to see a snippet of what wonderful people they are through my words.
1. Meet the Mackens
Niamh Macken
17 year old Niamh has been paddling since she was 5 years old. She enjoyed paddling in her childhood because of the social aspect. Niamh and her family would go along to their Thursday club nights at PaddlePlus where the aim was to have fun and make friends. She only started with freestyle as she was encouraged by her friends from the club, Nathan and Mitchell to give it a go. She started to build up her skills and got involved with the Nottingham Freestyle league. It was here that she began to realise just how much she enjoyed the competitive side of freestyle kayaking.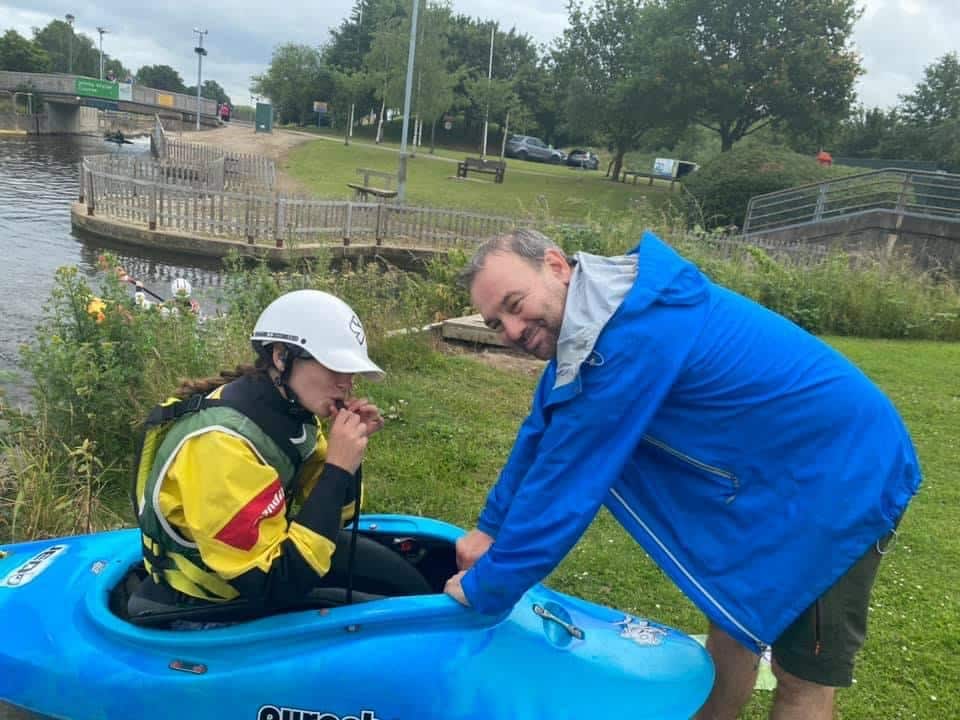 A few years later and Niamh decided to give team GB selections a go – she was successful in securing a place. The next team selections that Niamh tried for were for the team to compete at a home world championships. Going into the weekend with an open mind and without putting pressure on herself, Niamh exceeded her own expectations and placed first in these selections. From this moment, Niamh realised just how much she wanted to give it her best go. Following months of hard working, training and commitment, in 2022 Niamh competed in her first world championships. Her hopes for herself for worlds was to make the finals. She exceeded her own expectations by not only making the finals for the junior women's competition but by winning a silver medal.
Since then, Niamh has continued to push her paddling. Niamh has since took part in a 24 hour kayaking charity challenge (with me), went out to America to compete in the world cups and has since been reselected for the junior women's GB team for the next world championships. She balances this with starting college and her A-levels as well as keeping up the social life of a teenager! She is a team paddler for Flow Kayaks and most recently Peak Paddlesports.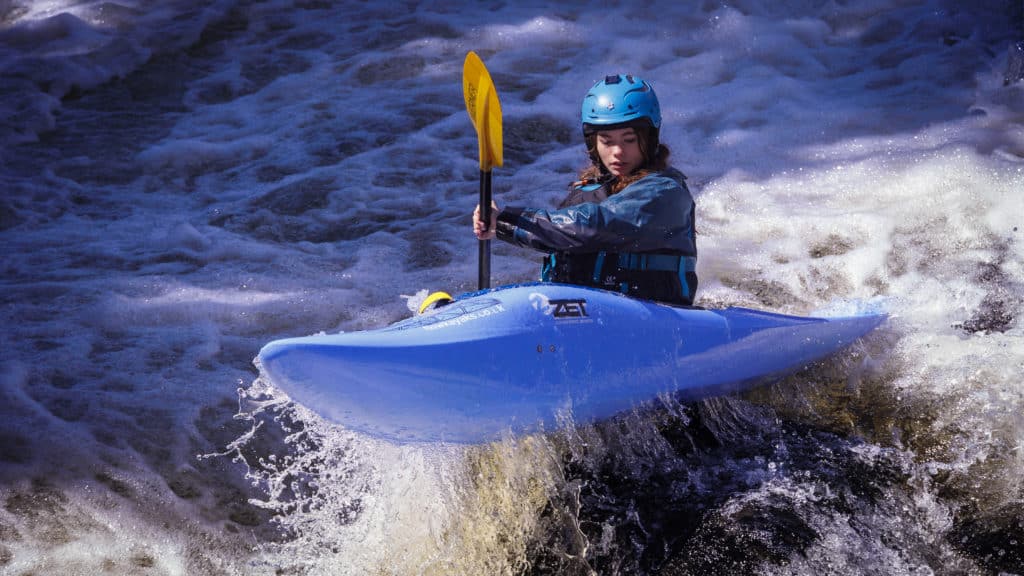 Sophie Macken
Sophie is the youngest Macken and will be most commonly found surfing a wave at HPP with a giant smile on her face. Sporting her big sister's old playboat and gear, she can hold her own whilst paddling, even amongst adults. Sophie was never as into paddling as her sister or Dad during her early years but instead was a competitive and talented swimmer. She was used to the training that comes with a competitive sport and only liked kayaking if she got to play pirates. This is a PaddlePlus special which essentially involves all the kids trying to 'jump ship' (canoe) and is favourite amongst their younger members. Even at 10 years old, Sophie would have told you that she didn't really like kayaking.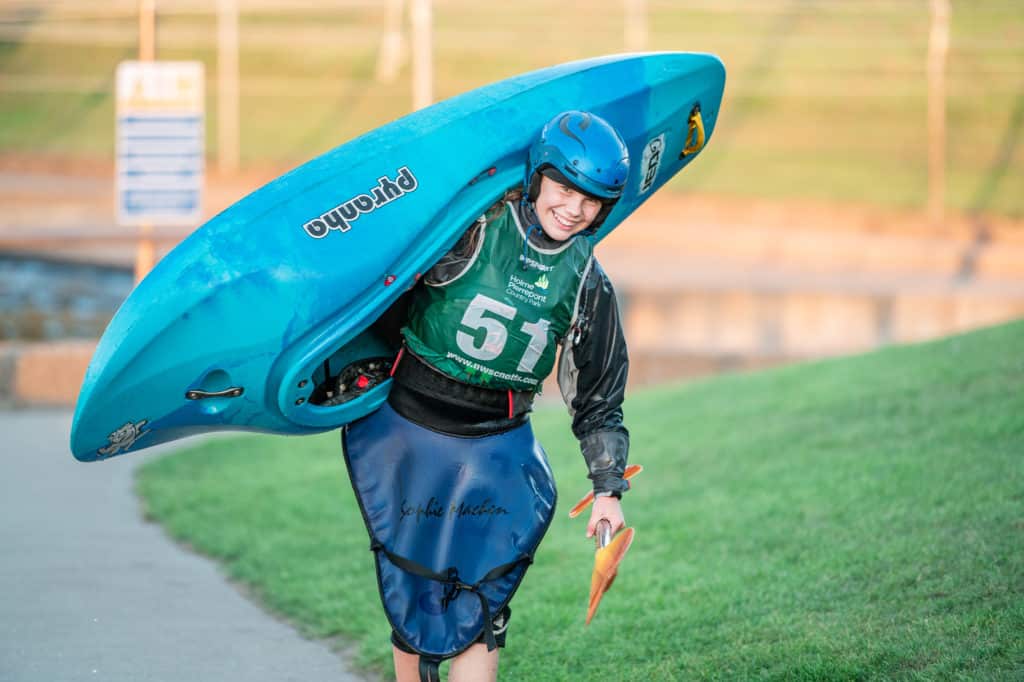 Fast forward three years however and Sophie has changed her mind! Taking part in a GB academy weekend, Sophie found that kayaking was not only fun but the coaches she met were all really nice to her! This was a vastly different experience to what she was used to with competitive swimming. Sophie became a regular attender at PaddlePlus's white water nights at HPP and realised how much fun she could have whilst kayaking.
Whilst her big sister competed in the world championships, Sophie took part in the ICF development camp and world freestyle league (WFL). She won the WFL and quickly earned herself a reputation as a junior to look out for! Sophie is now a squad member for the GB junior women's team. She would have made reserve but at only 13, she was too young. Her goal is to make team next time and join her big sister at the Euros and world championships.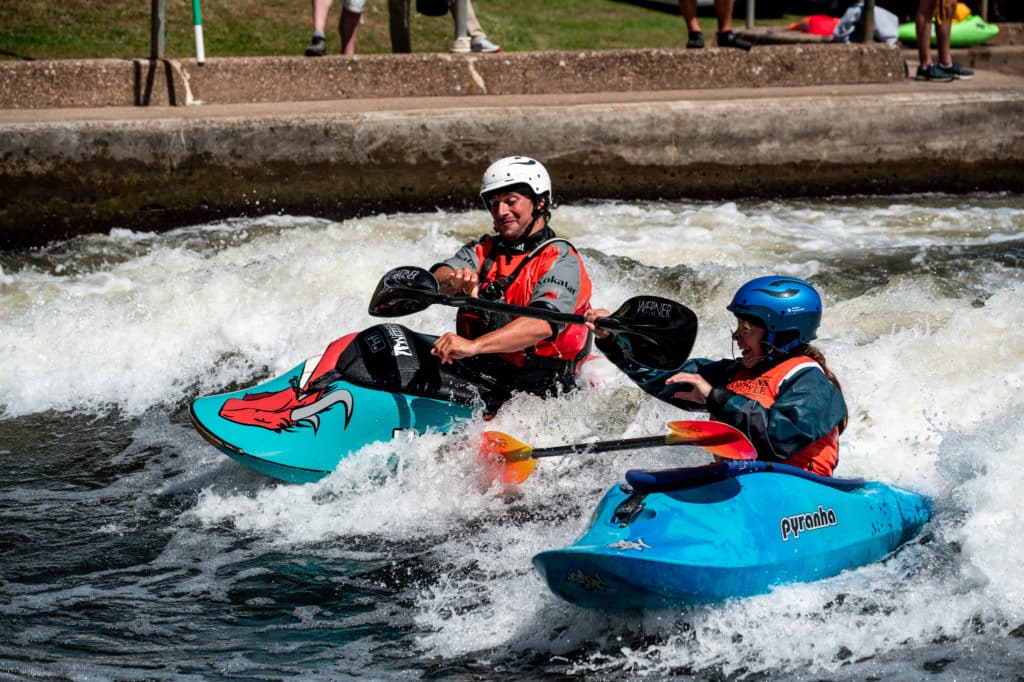 Dean Macken
Dean started paddling at the same time as Niamh. Like his daughters, Dean enjoyed the social aspect of paddling with PaddlePlus and the quality time it allowed him to spend with his family. Over the years Dean's confidence and skills on the water have improved and he is an avid canoeist and kayaker.
Wanting to give back to his club, Dean has undergone a lot of extra training and assessments over the last few years so that he can guide and coach others who are just starting their paddling journeys. Dean has completed his white water river leader and in the process of getting his assessment for white water coach. He enjoys club nights where he can both paddle for himself and coach others.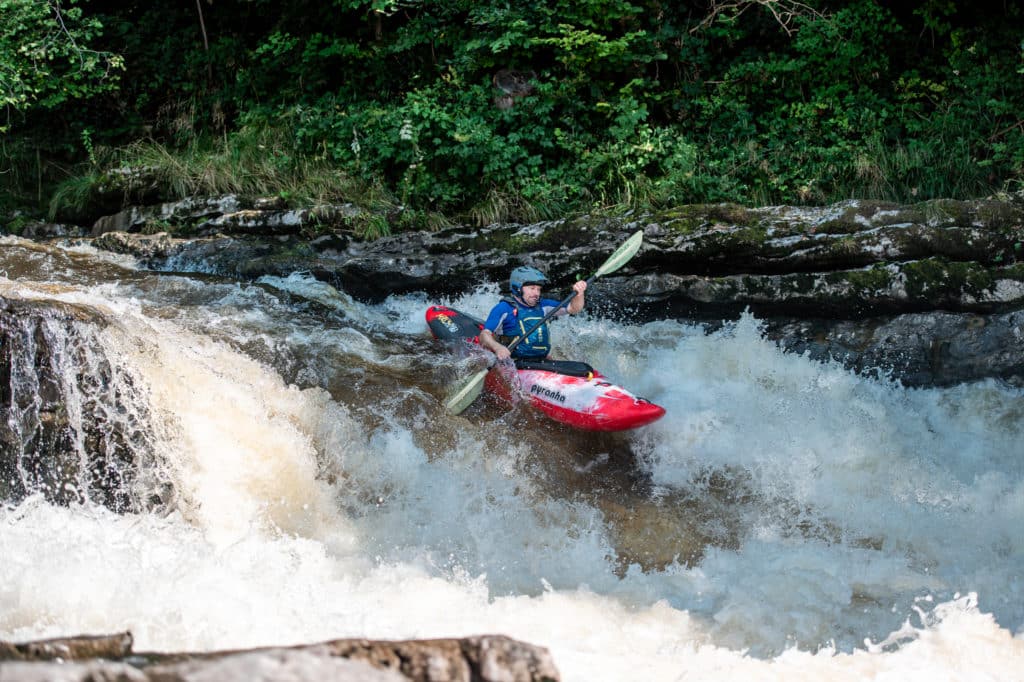 Being the father of two paddling daughters has been full of mixed emotions for Dean. On the one hand, Dean taught them everything he knew and enjoyed being able to do so. On the other hand, both Niamh and Sophie are now paddling at a level at which have superseded Dean in terms of paddling ability and so they are now teaching him! It was clear from the interview how very proud of his children Dean is, not just because of their paddling achievements but because of what well rounded and good people his children are becoming.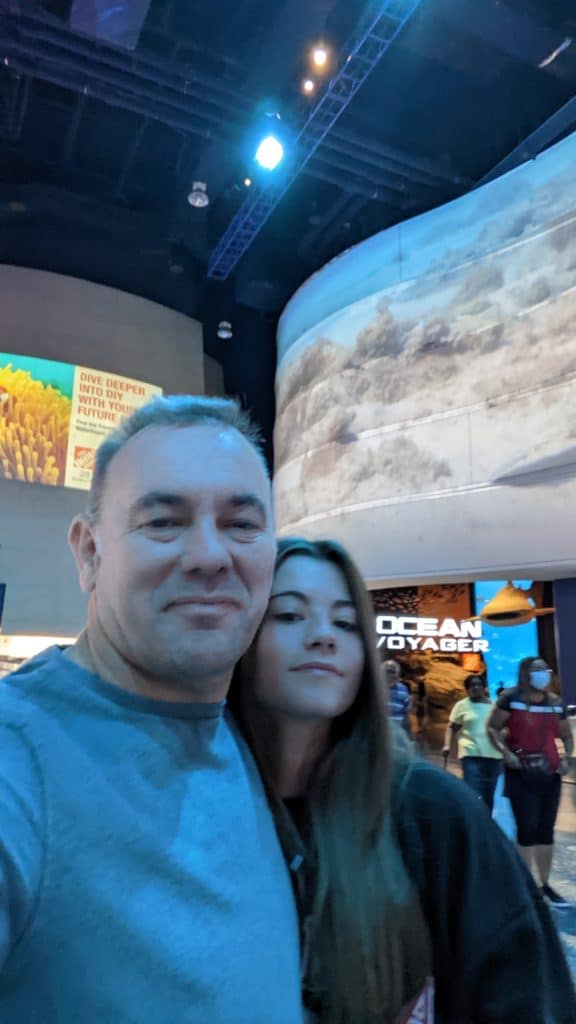 Amanda Macken
Whilst Amanda does not paddle as much as the rest of her family, she is a keen lover of the outdoors and adventures. She too has really enjoyed being a part of the wider PaddlePlus family and the trips that they have enjoyed as a family because of paddling.
It was clear from the interviews that Amanda is the absolute glue of the family. She takes on the practical responsibilities of making sure that her tribe are well looked after and even looks after the strays that they seem to pick up. (I include myself wholeheartedly in that category!) She provides the emotional support that is needed during the tougher times as well as the practical support. She loves her family dearly and is more than happy to make what she considers small sacrifices to help them achieve their dreams. She doesn't mind not paddling on white water because as a keen wild swimmer, will often bring her wetsuit along and join them for the adventure in the water rather than on it. (Dean does this too but not always intentionally!)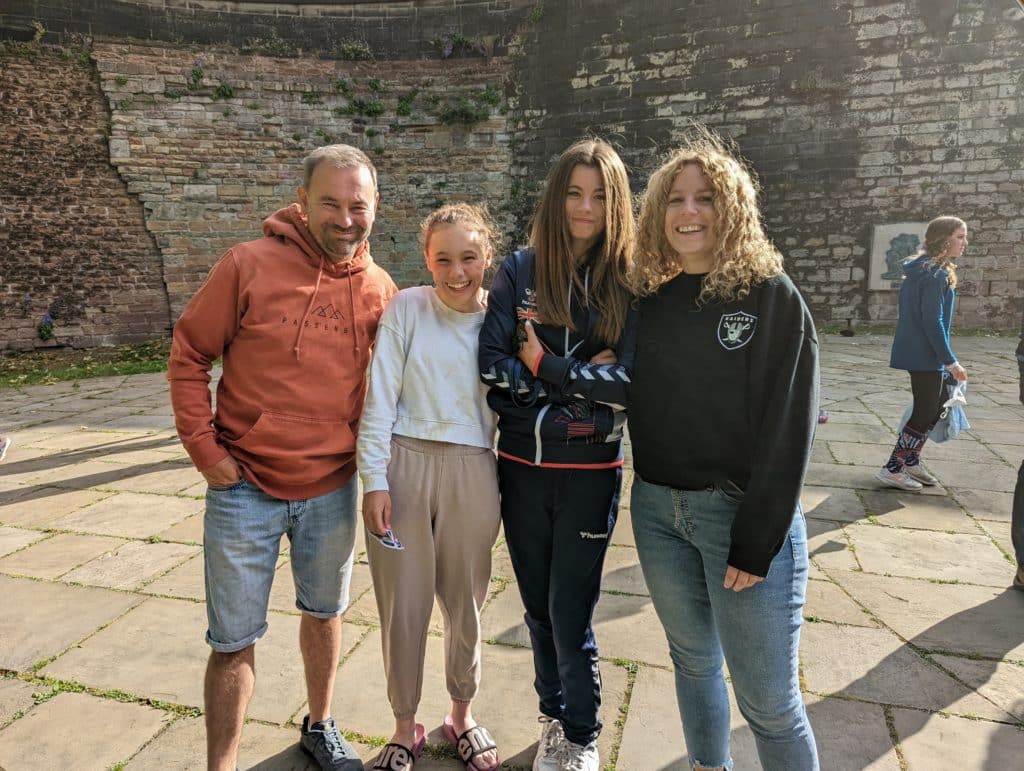 2. An insight into life as a paddling family
PaddlePlus – The Macken's extended family
I couldn't start this second section about life in a paddling family without starting with their wider family which is their home club of PaddlePlus. When I interviewed the family, the importance of PaddlePlus came across strongly. PaddlePlus was not just how the Mackens were introduced to paddling but is their main network of support, love and friendship.
We all know that having good role models is important in any sport and yet with PaddlePlus (and many other paddling clubs I am sure), it was more than that. The members of PaddlePlus acted as coaches, mentors, friends, extra parents and ultimately Niamh and Sophie's biggest champions. They tease the girls (mainly Niamh about her ability to nap in any place and any time) in a way that only family can. They have watched and been a part of the girls growing up and been there for every step of their paddling journeys.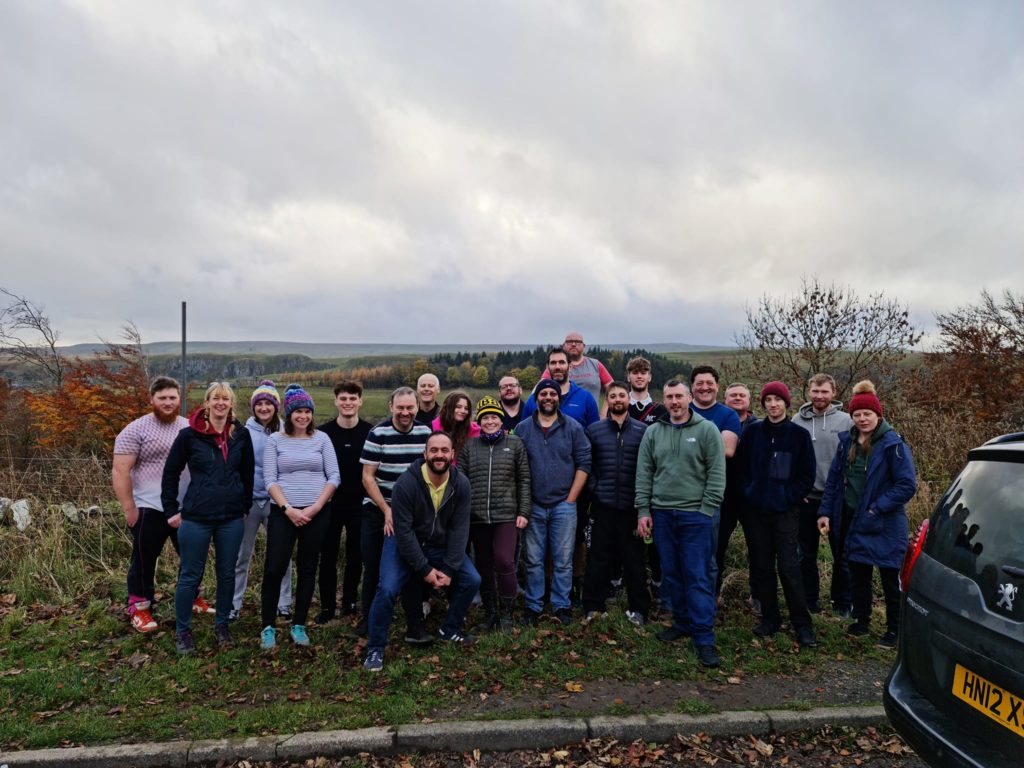 During the world championships, the PaddlePlus tribe turned out in full force to cheer Niamh. They offered Dean and Amanda that extra emotional and practical support as they in turn supported Niamh with the training in the lead up to the competition. Ultimately the love and respect shared between the Macken family and the members of PaddlePlus is representative of the kind of bond that only a family shares. In this case, quite a large, loud and frequently fond of faff type of family, but a family none the less. They are proud of Sophie and Niamh and in turn the girls are proud to have come from PaddlePlus. It takes a village to raise a child and the PaddlePlus paddling community is that village.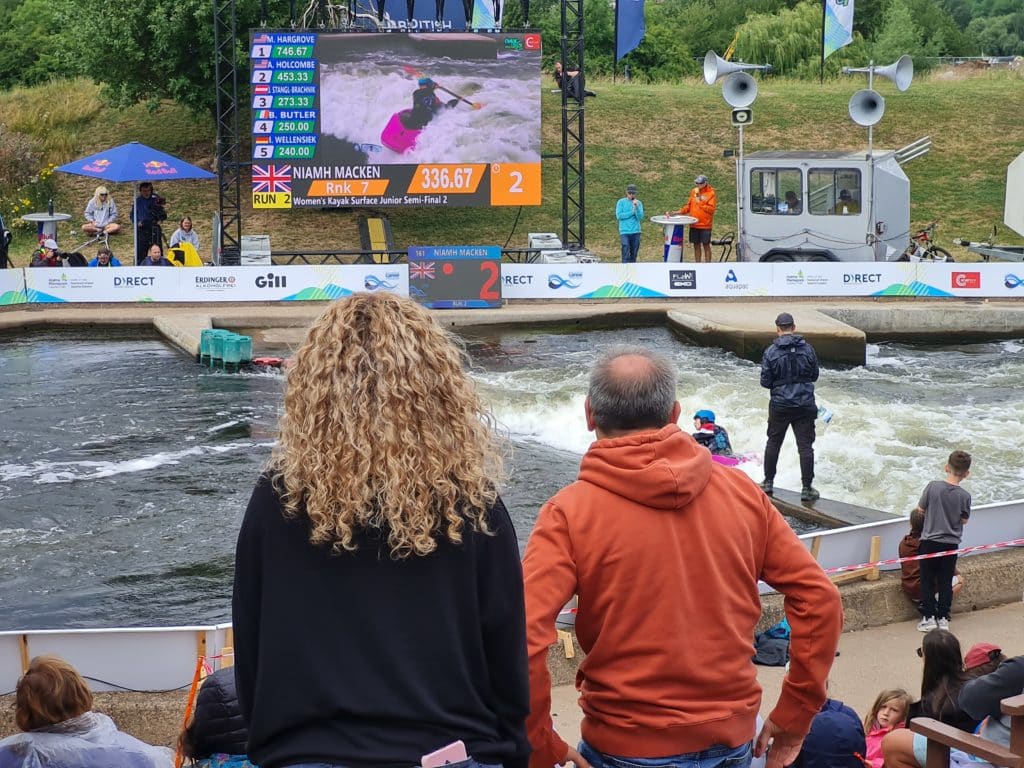 Being part of a wider support network
On the theme of wider family, it was clear how much the Mackens appreciate the support shown to them from people within the wider paddling community. They spoke of the unexpected kindness of people that went above and beyond. It was Amanda who said just how much it has meant to them as parents to see the care and encouragement shown to her children by almost everybody they have come across. This includes PaddlePlus, the freestyle kayaking community and the wider paddling community – both in the UK and globally. There were too many kind instances to name but I am going to share four acts of kindness with you as examples.
In the run up to the world championships, Niamh was sponsored by Flow Kayaks. The advice and support in terms of making sure that Niamh had the gear that she needed went beyond what might be expected of a sponsor. Jake Boswell (owner of Flow) has given hours of advice and practical support in supporting Niamh such as helping her to outfit her boat properly. Getting the outfitting right in a freestyle boat is crucial and Jake's wisdom and kindness here was very appreciated by both Niamh and her family.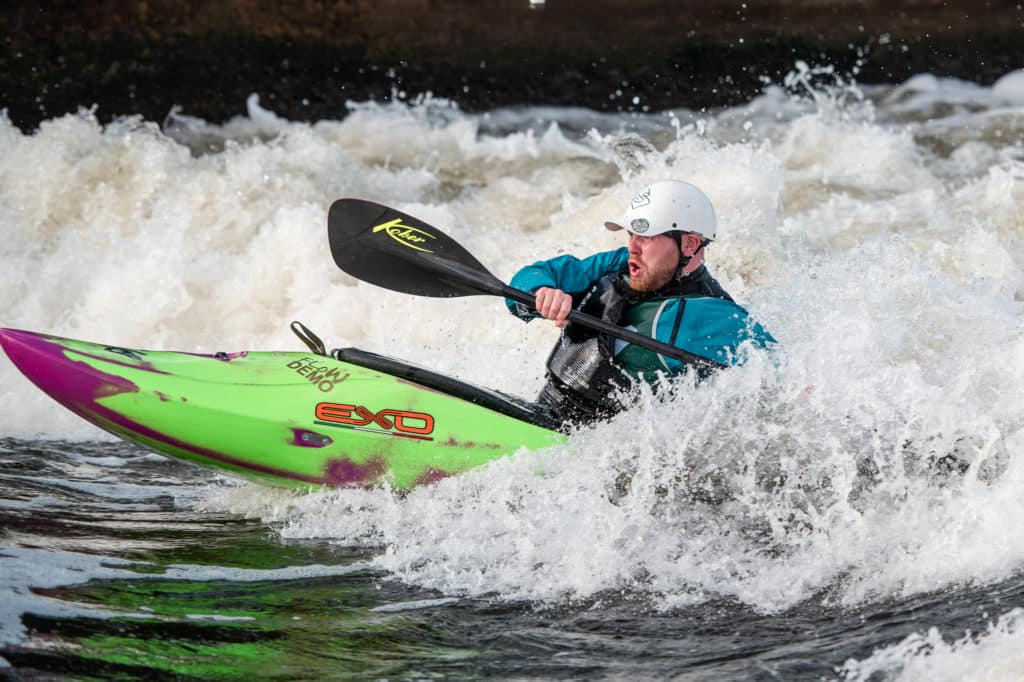 Also offering sponsorships to Niamh was Mark Beasley at Therapy Station. Mark is a PaddlePlus member and a trained sports therapist. He has supported Niamh with her physical health as she has trained and competed. Free sports massages and expert advice on how best to avoid and manage injuries during training has been extremely helpful to Niamh. On top of this he has been a great friend and person to seek advice from for both Niamh and all of the Macken family.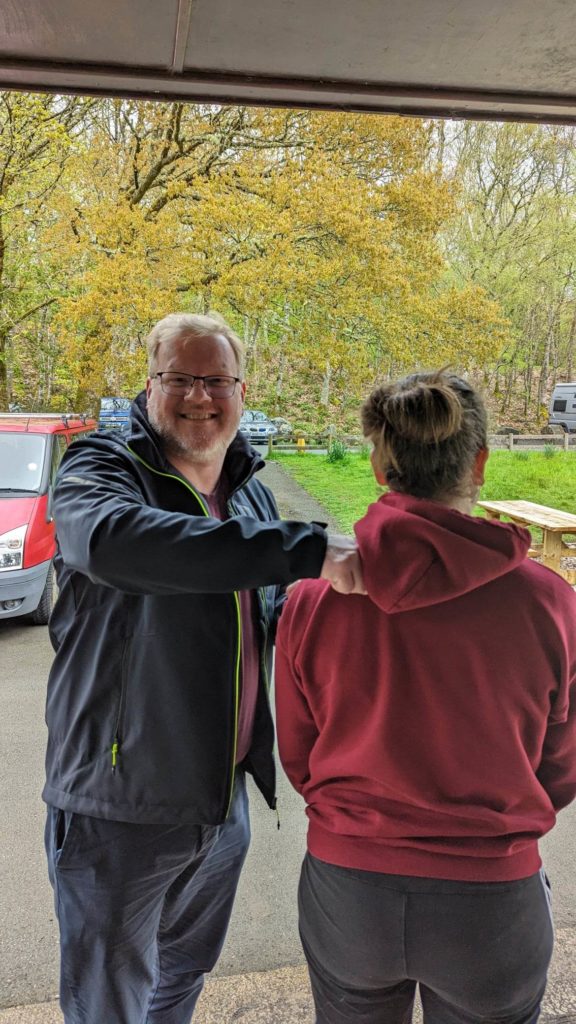 Next is Lowri Davies, fellow GB freestyle team member and Niamh's coach. Lowri is one of the UK's leading coaches and a phenomenal freestyle paddler in her own right. Lowri started coaching Niamh and was a huge pillar of support for Niamh during her training periods and competitions. Lowri had her own paddling to focus on but always had time for Niamh. During Niamh's competitions, Lowri was there to support every step of the way. It was with genuine pride and care that Lowri embraced Niamh when she won her silver medal. What a fabulous coach, mentor and part of the wider Macken family, Lowri has been.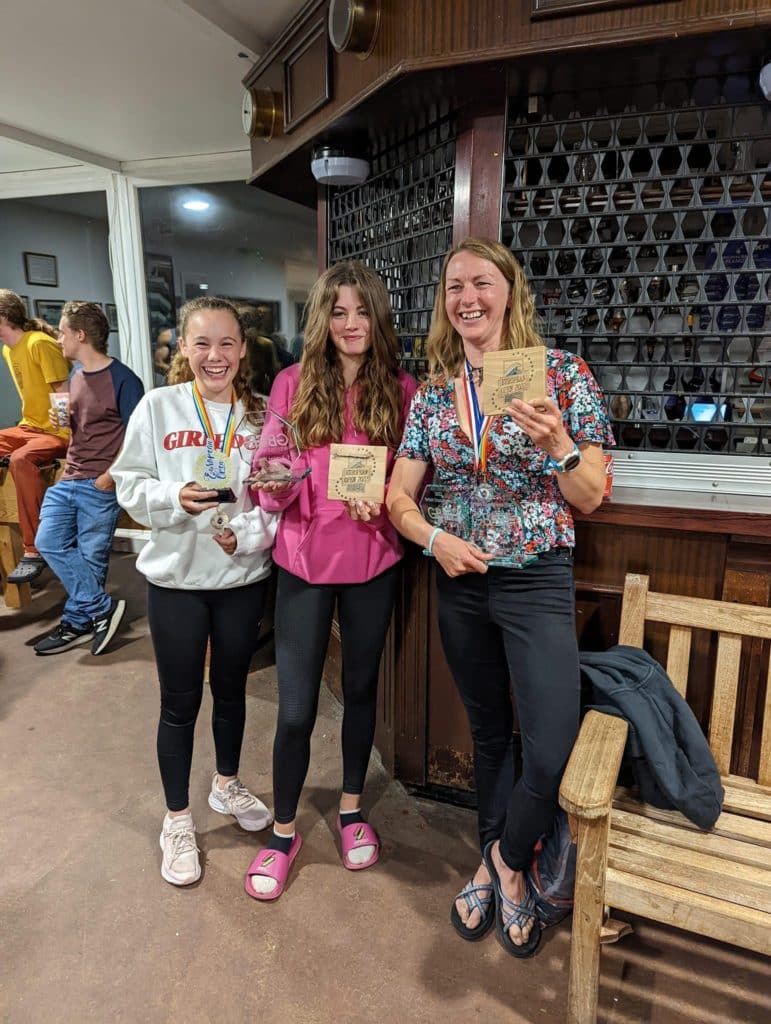 Finally there is one person who I nearly gave his own profile too in the 'meet the Mackens' section and that is Nathan Hefford. A fellow PaddlePlus child, Nathan is as much one of Dean and Amanda's children as Sophie and Niamh are, to the point where Amanda will always bring enough dinner for Nathan whenever they are out for the day. Nathan was both Niamh and Sophie's first freestyle coach and the reason they wanted to try freestyle kayaking in the first place. He has been there to support the entire family from day one and is a constant in their lives like no other. A paddler who finds genuine joy in every paddle stroke, it is largely his influence which has allowed both Niamh and Sophie to find the joy in kayaking that they have. Nathan has always paddled because he loves it and this is something that both girls share with him.
Quality time as a family
It is not always easy being the parents to to teenagers, nor getting your teenagers to engage in family time. Yet the Mackens, like many paddling families, seem to have this nailed. Through a shared passion for paddling, family time and time on the water are often two sides to the same coin in the Macken household. From the early trips with PaddlePlus where the girls would sit in their Dad's canoe to the regular HPP sessions or river trips, this family spends a lot of time together.
There is something very bonding about kayaking (and canoeing for the Mackens). Time spent being active outdoors with a lack of screens is always going to be considered quality time as it forces you to be present in the moment. Being able to share that with loved ones is a real privilege. Kayaking will often involve long drives to the river which provide opportunities for deeper conversations. The Mackens choose to spend their free time paddling and consequently often together. This quality family was something that both the girls and their parents brought up as something that they really valued. Whilst it might be expensive to fund the boats and gear for two growing teenagers as well as for himself, I think it is a cost that Dean and Amanda are happy to bear!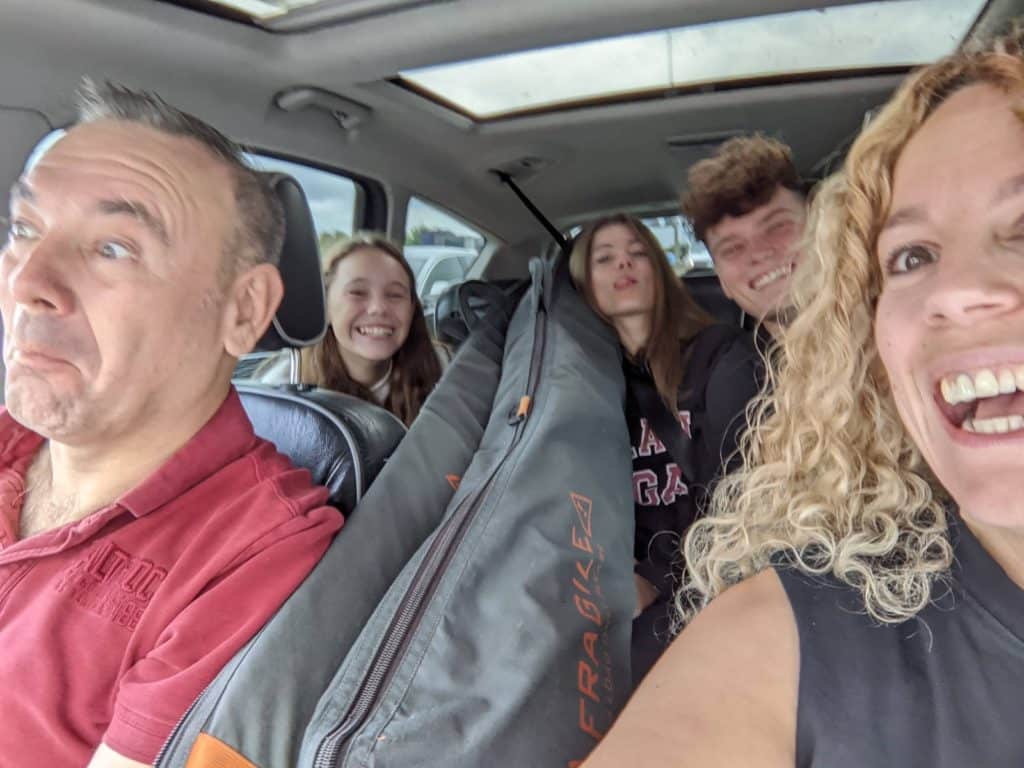 Evolving family relationships
To follow the lovely description of the quality family time, this little section is going to focus on some of the challenges of being a paddling family.
Firstly the relationships within this family are changing – both on and off the water. Sophie and Niamh are growing up and this is something which Amanda and Dean especially are having to learn to embrace. When the family started paddling, the girls were little. Dean was their father, protector and ultimately river leader. Whilst they still need their dad for many things (mainly lifts to HPP), their relationship is changing. Both girls are extremely talented paddlers and are now paddling at a level that is beyond Dean.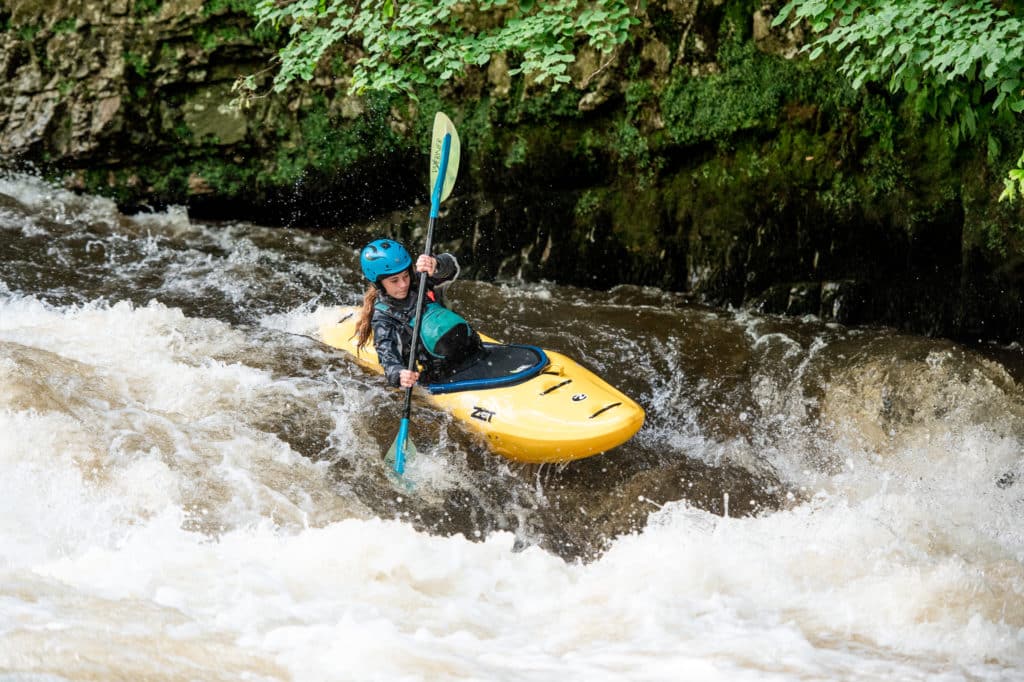 Dean is a great paddler in his own right. But on the river and especially HPP, Sophie and Niamh are now far more comfortable than him in a boat. Early in Dean's interview a story came up of Dean getting stuck in a side surf in rather sticky Twin Wave (hole at HPP). Being primarily freestyle paddlers, this is what Niamh and Sophie are used to. Dean less so. Niamh who had been watching from the side tried to support Dean by shouting at him tips on how to get out. Niamh proudly told me that Dean did not appreciate this and even used a phrase that sounds like 'duck cough' to express his annoyance at her advice. Dean said that it was at this point when his daughters were rescuing him from Twin Wave that he understood it was over. He couldn't necessarily look after them anymore and this was scary. This change in dynamic is something I believe that a lot of paddling parents find difficult to deal with.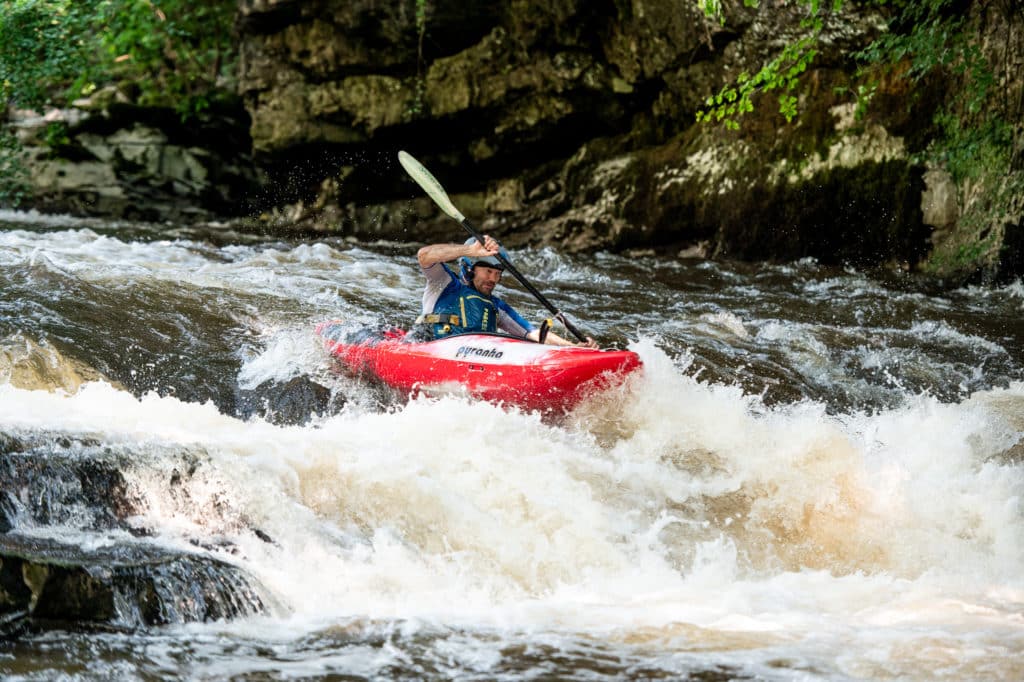 What came across very strongly was how proud Amanda and Dean are of their girls. It would be easy to think that this pride was because of the success that both girls have gained at competition but it goes so much deeper than this. In Dean's words his pride comes from having two such well rounded children whose confidence and positive outlook will see them through life. He spoke of the incredible work ethic both girls have and the sacrifices that they choose to make in pursuit of their sport. Niamh missed her year 11 Prom because it fell the night before her world championship final for example. His pride comes not from seeing their success but from seeing their hard work being rewarded. I can confirm there were a lot of tears shed during the world championships.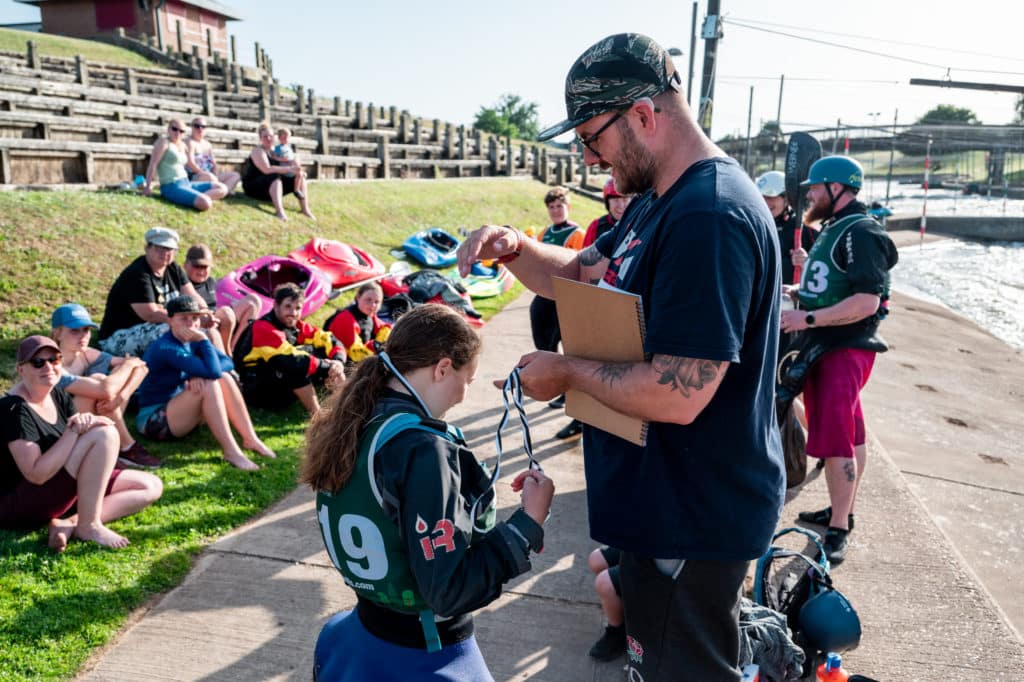 Facing the challenges together
It is easy to forget that this was not only Niamh's first world championships, but a first world championships for the whole family. Whilst my focus in the interviews had been quite heavily on the world championships in themselves, it was the months of training leading up to the event that the family spoke most of. So much was out of their control and it was hard to know what was the right thing to do. It was difficult to find the balance between allowing Niamh her independence and when to intervene. The word 'compromise' came up often. As a family, they had to learn to compromise with each other in order to best support one another.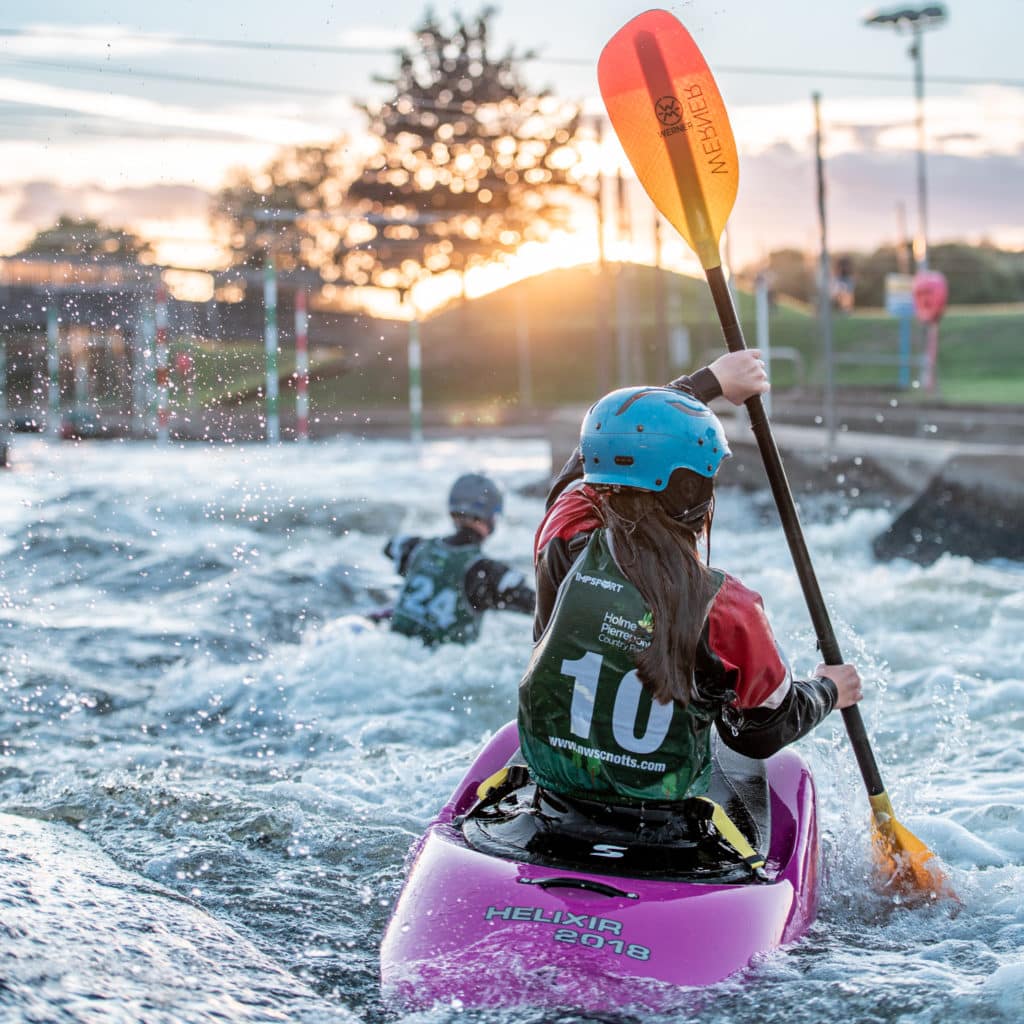 Whilst these challenges during training were spoken of in detail by the family, they wanted it to be made clear that this was such a small part of it. Their journey as a family to support Niamh in her training, Dean and Amanda as the parents and not forget about happy little Sophie was one they that took together. They made it work by communicating with one another and sometimes through a medium (cue Nathan and Amanda). They made sure to listen to each other and ultimately got through it together.
Thank you
There is so much more I could share with you but this brings me to the end of the article. I wanted to say thank you to Dean, Amanda, Niamh, Sophie (and Nathan). Not only for being a part of this article but for being such wonderful steadfast friends in my life. They have supported me and been there for me when I have needed it most. I adore spending time on and off the water with them. All I hope is that in this article I have got across to you what an incredible family they are. So do say hello to them next time you see a Macken on the water! ❤️